The Personnel Math that Gets us to Mueller
If you have to have an acting attorney general as it relates to one of the biggest issues of the moment, you may have picked the wrong AG.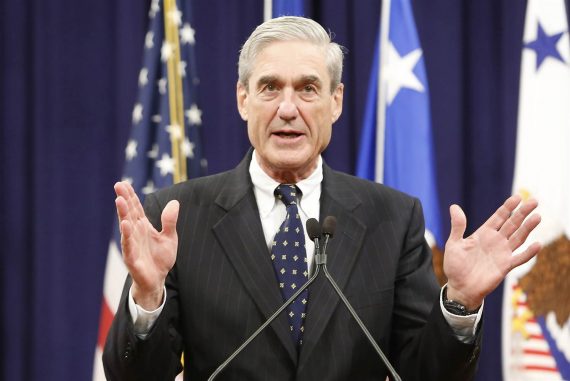 In thinking about the unfolding events in Washington, I a struck by the following (emphasis mine) from deputy Attorney General Rod Rosenstein:
In my capacity as acting Attorney General, I determined that it is in the public interest for me to exercise my authority and appoint a Special Counsel to assume responsibility for this matter.
Normally, a person would only be "acting" in such a capacity because of a vacancy.  However, the only vacancy in the Attorney General's office is a vacancy of responsibility and ethics, as Jeff Session remains in office.  His lack of candor before a Senate committee led him to have to recuse himself from matters pertaining any investigations of the Russian hacking allegations.
That fact alone underscores the mess this administration has created. It is also a commentary on the general competence of this president.
Consider:
-Trump fired acting AG Sally Yates over her unwillingness to implement the President's original travel ban.  She was,  however, someone who was giving the administration relevant information on Michael Flynn and Russia, which they appear to have ignored*
-The next AG, Jeff Sessions, had to recuse himself from anything to do with the Russia investigations because he was dishonest in testimony during his confirmation hearing.
-The President fired the FBI Director, allegedly because of Rosenstein's recommendation (but later we found out that he was going to fire him anyway).
So, to recap:  a fired acting AG, a recusal by the sitting AG, a fired FBI Director and now a Special Counsel.  All in less that 120 day and all with direct connections to allegations concerning Russian interference with the campaign/inappropriate contacts with Trump-linked individuals.
It is a remarkable string of personnel moves and maneuverings, to the degree that if one had made it up, it would have seemed absurd.
I will also note that the fact that Sally Yates clearly tried to do her job vis-a-vis the Flynn situation and the fact that Jeff Sessions essentially disqualified himself from participation in what is clearly the biggest issue confronting the Justice Department at the moment is quite a damning contrast.
*Updated for accuracy as per the comment thread below.