The Politics of Oil Company Tax Breaks
Senate fails to revoke tax cuts for big oil.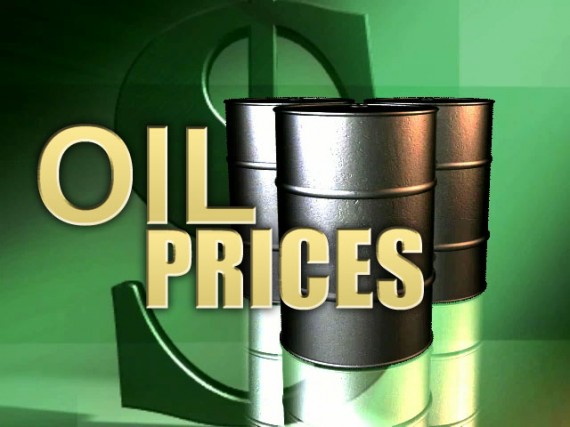 Via the NYT:  Senate Refuses to End Tax Breaks for Big Oil
In the 52-to-48 vote, 3 Democrats joined 45 Republicans in opposing the bill, which was supported by the Obama administration and fiscal watchdog groups that saw the tax help for the oil industry as wasteful. Forty-eight Democrats, two independents and two Republicans backed it.

[…]

Under the proposal, Democrats would have eliminated five different tax breaks enjoyed by the multinational oil companies, producing an estimated $21 billion over 10 years.

More than $12 billion would have come from eliminating a domestic manufacturing tax deduction for the big oil companies, and $6 billion would have been generated by ending their deductions for taxes paid to foreign governments. Critics suggest that the companies have been able to disguise what should be foreign royalty payments as taxes to reduce their tax liability. The bill would also deny the companies the ability to deduct some intangible drilling and development costs.

The bill would have applied to BP, Exxon Mobil, Shell, Chevron and ConocoPhillips.
No need to naïve about this:  clearly the main purpose of this vote was to create a a campaign issue for Democrats.  Not only was it clear that the bill could not make it out of the Senate, it was also clear that the Republican controlled House was never going to pick up the bill.  So, really, all the Dems want you to know is that the Reps voted on the side of Big Oil and their high gas prices and big profits, etc., etc.
However, it does raise a few questions, the most obvious of which is whether these tax breaks are a good idea (yes, the actually policy question rather than the electoral politics one).
My main question is one linked to the long-term fiscal issues facing the country.  Forget the question of whether oil companies are big and bad or even the issue of whether gasoline prices are too high, but what about the fundamental question of whether special tax breaks and specific subsidies are a good idea when the federal government is facing massive annual deficits per annum, which contributes to the long-term debt we all face.  These issues (and not just vis-a-vis oil companies) need to be addresses and seriously debated.   It strikes me that a phase out of various subsidies of this nature needs to take place, especially when we consider that they tend to get put into place not because of their proven policy efficacy, but rather as a result of the specific industry's lobbying prowess.
At a minimum, one would like to think (although it certainly appears not to be the case) that ending special tax breaks and subsidies would be an issue that Democrats and Republicans could agree upon, what with Democratic concerns about the power of large corporations and Republican belief in the free market.  Of course, Dems are less anti-corp than many think and Reps are nowhere near as pro-free market as they claim to be.  Such is politics, especially in a rigid two-party system.
Back to the vote noted above, TPMDC raises an interesting issue:   Democrats' Oil Subsidy Repeal Bill Is Actually Unconstitutional
even if by some miracle it passes, it would have to be shelved. In their zeal to put Republicans on the spot, Democrats neglected one key technicality: eliminating tax loopholes raises revenues, and any legislation that raises revenues must, according to the Constitution, originate in the House of Representatives.
Specifically, the bill might run afoul of the following from Article I:
Section. 7.

All Bills for raising Revenue shall originate in the House of Representatives; but the Senate may propose or concur with Amendments as on other Bills.
I am not 100% certain that a bill that cancels a tax subsidy would be considered to fit under this proviso or not, although I could certainly see how the argument could be made.
Of course, the issue is moot because the proposal is going nowhere.