The Politics of Presidential Removal
Some thoughts on presidential interruptions.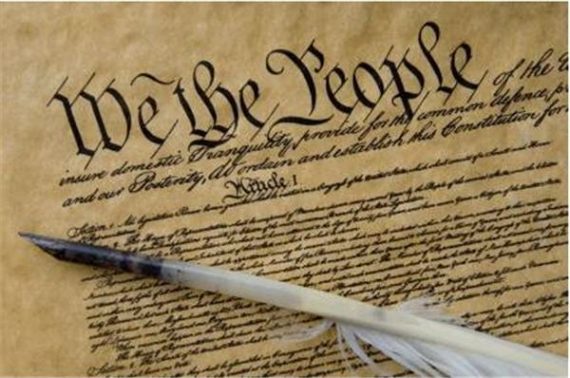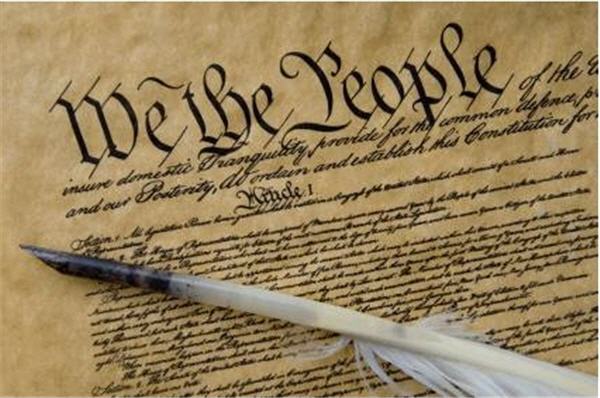 University of Pittsburgh political scientist, Aníbal Pérez-Liñán has a piece worth reading at The Monkey Cage:  How would removing Trump from office affect U.S. democracy?  The piece is based on comparative research on interruptions of presidential terms.
How would removing Trump from office affect U.S. democracy? Would it be an exemplary act of accountability — or a thinly veiled coup against an elected leader? Would it prevent major damage to the republic — or push the country into political instability?

Political science research and other nations' experiences suggest that, without a careful process backed by a broad national consensus, removing the president would only worsen the country's polarization.
One of the reasons I think impeachment is unlikely (and a 25th Amendment removal even more so) is that it would require a large amount of consensus to achieve, and the current state of our party politics suggests that a consensus of that magnitude is largely impossible.  Impeachment and removal would require a 2/3rds vote in the Senate.  This is a steep hurdle in normal times, and an almost impossible one in the current climate.
We had an illustration of this just this week when GOP candidate for the House, Greg Gianforte, attacked a reporter, and won the election (and was even praised in some quarters).  It should be noted that between half and two-thirds of votes had already been cast prior to the incident, so it is hard to gauge the exact role public sentiment about the event played in the outcome.  Still, it is disquieting that he still won, as a lot of people had to vote for him knowing what he had done.  The point here being that partisan identity is not so easy to shed and counting on a lot of Republicans turning on Trump in a way that would allow for impeachment is a tall order.  That which we currently know about the administration, bizarre and troubling as it is, is nowhere near enough.
Returning to the piece, Pérez-Liñán notes that for impeachment to be effective in the context of democratic health and accountability, it has to adhere to two conditions:  proper process and social consensus.
He notes the following in regards to process:
Impeachment is a hybrid institution, in part legal trial and in part vote of no-confidence. Presidential constitutions require that legislators produce evidence of high crimes or maladministration to impeach the president (with a trial decided by the senate or by the supreme court, depending on the country). But the decision to impeach is ultimately driven by partisan politics. During a crisis, political passions can overcome attention to constitutional niceties. If a legislature uses shortcuts to remove a president, that can have nefarious consequences for democracy.
And in regards to social consensus:
If a nation is politically polarized, therefore, rushed calls for impeachment may not be a great idea. The president's supporters easily dismiss evidence of corruption or abuse of power as media manipulation. Without real consensus, much of the population will see the ouster of an elected executive as an illegitimate act.
Again: assuming the GOP remains in control of the House, the threshold for impeachment remains high and it would still be pretty high if the Democrats manage to win the chamber in 2018.  The threshold in the Senate is enormous, which is really an institutional manifestation of both of Pérez-Liñán's dimensions.  It takes an involved process to bring an impeachment, and it takes broad consensus to have a trial in the Senate, along with more procedural barriers.  Indeed, while I tend not to be a fan of large magnitude super-majorities, I very much think that for removal the 2/3rds requirement makes a substantial amount of sense, insofar as the removal of an elected chief executive should require substantial, broad-based political buy-in.
In regards to the 25th Amendment–that is a dangerous route in my mind unless there is truly overwhelming evidence of its necessity.  And that would be difficult to muster and would require substantial action on the part of the president's inner circle (something which seems unlikely).
I recognize that conditions can change, and may very well change, but they will have to change a lot for some kind of removal to take place. Indeed, while I think Trump is unqualified for the presidency (save in the barest of constitutional ways, i.e., a citizen of the correct age), I do not think that there is a enough to actually justify impeaching and removing him at the moment.  Such an action has to require a very high bar, and incompetence isn't actually a high crime nor a misdemeanor.  In fact, part of the whole point of the discussion in this post and the linked article is that presidential interruptions can lead to long term damage beyond just the actions of the president who is removed.  Removing a president for anything other than very serious offenses (not just suspicions of very serious offenses) can create a very troublesome precedent.