The Politics Of The California Gay Marriage Decision
What impact will Judge Walker's decision on Proposition 8 have on politics in 2010 and beyond ?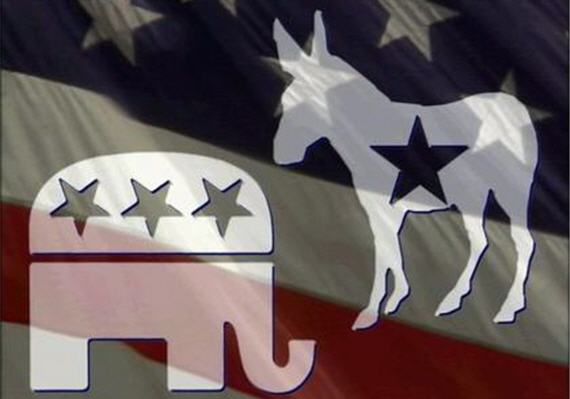 While it will take years for yesterday's ruling on California's Proposition 8 to make it's way through the Court system, the political impact may be far more immediate. Gay marriage, after all, is seen by many as being an issue that brought many conservative voters to the polls in 2004 to help George Bush defeat John Kerry. In 2008, California voters who overwhelmingly voted for Barack Obama also passed Proposition 8 itself.
So, will this decision have an impact on the 2010 elections and beyond ?
As Nate Silver notes, it depends somewhat on what the Republican Party and the Tea Party movement want to do with this issue:
One of the distinct features of the 2010 campaign to date has been a relative lack of discussion around gay marriage. There are a variety of reasons for this — there are no marriage ballot initiatives before the voters this year, for instance, and the country has a whole host of other, more tangible problems to deal with. But can we expect this to change with Judge Walker's ruling today?

(…)

Although polling has shown that large majorities of Tea Party identifiers, like most Republicans and conservatives, are opposed to gay marriage, it has largely avoided discussion of the issue. The extent to which this has been a deliberate strategic choice is unclear, as the Tea Party is unusually decentralized. Nevertheless, it is arguably quite smart. The Tea Party has been successful, in part, because it feels fresh and new to many voters, distinguishing itself from Bush-era establishment conservatism and sometimes taking on the auspices of libertarianism. Were the Tea Party to come out strongly against gay marriage, or take explicit positions on other social issues like abortion and marijuana legalization, it would become indistinguishable from movement conservativism circa 2004, and would risk undermining the differentiation in its brand.

For the Republican Establishment, the calculus is somewhat different. They make no bones about being emphatically opposed to gay marriage. But a focus on the issue might look petty in comparison to weightier ones like unemployment, the deficit and health care, all of which are providing them with considerable momentum on their own.

However, the ruling today is potentially a game-changer in that it will allow both groups to frame the issue as one of judicial activism, rather than "family values". This line of attack makes for cogent soundbytes, and it will arguably be quite salient to voters, as Walker overturned a referendum passed by the majority of California's voters a mere 21 months ago. The less equivocal among the Republican Establishment may try to bolster their case by pointing to the fact that Walker himself is gay
Indeed, some on the right have already started to point that out, although what relevance that has to this matter other than to attempt to smear Walker, a Reagan/Bush appointee who has been described as being more libertarian in his rulings than "liberal", is unclear to me. Whether Walker is gay or not, if Walker's ruling is right on the law, it's right.
On the larger point, I think that Silver is largely correct.
It will be hard for Republicans not to jump on this issue for it's perceived political advantage in marginal districts. While it may not be much of an issue in 2010, it's fairly easy to see how it will become one further down the road as the case makes it's way through the 9th Circuit Court of Appeals and, eventually, the Supreme Court.
It's hard to see that gay marriage will be a big issue for the GOP, though. Recent polls have shown that the American public is almost evenly divided on the issue and the trend, especially over the six years since the 2004 elections, has been toward broader public acceptance of same-sex marriage. In other words, this may not be the wedge issue that it once was.
Striking a tone similar to Silver's Marc Eisner points out that this decision could actually end up hurting the GOP:
The California decision could open the door for a reemergence of social conservatism and a resurrection of the "culture wars" argument of the 1990s.  To the extent that this occurs, it may repel many of the Tea Party populists who appear to be far more libertarian in their political orientations. If the tensions intrinsic to conservatism rise to the surface once again, it may limit the magnitude of the GOP victories in the fall and beyond.
Republicans seem poised to succeed in 2010 largely because they are concentrating their message on the fiscal conservatism that unites the social conservative and libertarian wings of the party. If that changes, the GOP will be back in the years after the Cold War ended when social issues threatened to tear the party apart. If Republicans were wise, they'd stay away from this issue.