The Poor Upper Middle Class
The economic downturn is hitting groups in different ways.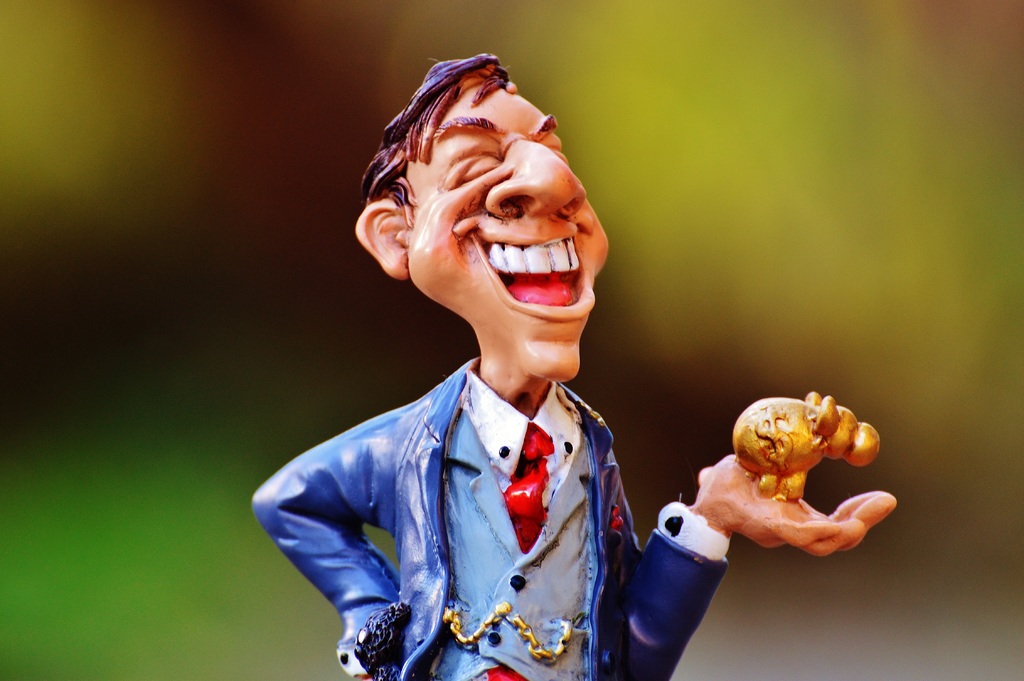 The WSJ headline "The Upper Middle Class Is Getting Squeezed" piqued my interest when I saw it on my phone a couple days back but its clunky login interface didn't allow me to read it. I got around to it this morning and, well, I'm not impressed.
Mark Yu had a profitable pandemic. Like many Americans, he added to his savings and pulled in big gains from the stock-market rally. He purchased a house in his new hometown of McAllen, Texas, then a duplex and an eight-unit apartment complex in Cleveland.

But 2022 hasn't been so kind. His expenses have grown because of higher costs for gas, groceries and the dog food for his four German shepherds. The value of his stockholdings is shrinking. He is sending more money back to his family in the Philippines to help them cope with rising prices there. A cracked foundation in his new house cost tens of thousands of dollars to repair.

Mr. Yu, a 33-year-old who has lived in the U.S. since 2014, is now taking on credit-card debt and typically working seven days a week. Previously, he was socking away as much as $3,000 a month into a brokerage account. This year, a couple-hundred is the most he had been able to muster and he hasn't put anything in for the past three months.
So . . . the man is 33 years old and was, until quite recently, socking away more than most Americans make into a brokerage account on top of a lavish lifestyle while also scarfing up large investment properties? What did he do, cure cancer? It turns out that he's a physical therapist!
As anecdotes designed to tug at my heartstrings—or even get me to believe my class is being squeezed—this was not very effective. But I'm more of a big picture guy, anyway.
While poorer families might feel the effects of inflation more deeply, they also have had the biggest wage increases and have the smallest share of their net wealth invested in financial markets.

The richest families, meanwhile, have been hurt by market losses but have been insulated from the worst of inflation. Goods that have had the sharpest price jumps, such as gasoline, automobiles and home utilities, account for a relatively small percentage of their spending.
So, I'm in between those—very firmly into the UMC, although by virtue of my wife and I both having a decent income, not because of investments. And, yeah, higher gas (which is coming down significantly here) and food prices have been noticed. My retirement accounts have taken a big hit but, since I don't plan on retiring soon, I'm not particularly concerned. The market has always had ups and downs but the trend is almost always up.
Finally, we get to the numbers:
Over the first three months of 2022, upper-middle-class families lost a bigger chunk of their stock portfolios than the people who make more than them, according to the Federal Reserve. Since the pandemic started, they saved less than most of the people who make less than them, according to Moody's Analytics.

The value of their liabilities grew by 2% in this year's first quarter, more than any other group, as they took on greater debt for auto loans, credit cards and other consumer credit.
I'm not sure there's much meaningful analysis to be done on a single quarter in the midst of several overlapping global crises. But it sounds like the UMC is simply continuing living a UMC lifestyle and doing it the old-fashioned way: on credit.
Upper-middle-class households are defined here as those earning between $75,301 and $127,300 a year, according to the Fed. They make more money than at least 60% of other households, but less money than the top 20% of earners.
Ah: by this definition, which makes no sense for those of us in the DC metro area, I'm actually well above UMC status. But, then, so is Mark Yu. If you're making $127,300 a year—much less $75,301—you're not making massive investments while socking away thousands a month into stocks and sending cash to family abroad.
Regardless, that makes the analysis more logical:
Economists at Bank of America Corp. estimate that upper-middle-class households, as well as the group right below them, are feeling inflation more than other income groups. These households spend a bigger portion of their budgets on driving expenses, since they tend to live in suburbs or more rural areas and commute into cities, they said.

Many of these workers got unemployment benefits during the pandemic, but the benefits didn't pay as much as their jobs did—unlike lower-wage workers, who often got more money from unemployment benefits than from working. Their savings on travel and events during pandemic lockdowns was less pronounced than that of higher-income households with more discretionary spending power.
Right. I work for the federal government, so thankfully had steady employment throughout the pandemic. Indeed, I kept getting paid while saving money by not needing to commute, buy lunches out, and the like.
And, yes, while I consider $75-$125k to be solidly middle class rather than UMC, that group is in a relatively bad spot: too well-off to benefit much from federal subsidies and yet much more vulnerable to price increases than me.
U.S. households of all income levels saved an additional $2.7 trillion between the first quarter of 2020 and the fourth quarter of 2021, according to Moody's Analytics, thanks to stimulus checks, enhanced unemployment benefits and being stuck at home. Higher prices have pushed families of almost all income levels to start dipping into their pandemic savings this year. Upper-middle-class households started eating into their pandemic gains earlier and more aggressively.

Despite their relatively large salaries, upper-middle-income Americans have less in excess savings than all but the poorest U.S. households, both in aggregate and per household, according to Moody's Analytics. (The poorest households are defined as those earning $28,400 or less a year.)
This doesn't really surprise me. If they're primarily suburbanites, they're spending a lot of money on transportation, housing, and the like that poorer urbanites aren't.
Mark Zandi, Moody's Analytics' chief economist, suggests that this is at least partially the result of government policy. Individuals earning more than $99,000 were barred from receiving any of the three pandemic stimulus checks, and those making upward of $75,000 received reduced payments or none at all. Similar "phaseout" income restrictions were placed on the $3,000 child-care tax credit.

Since June 2021, consumer sentiment for households earning $100,000 to $150,000 has fallen by the most of all economic groups, according to an index by data provider Morning Consult.
Right. Those just below them income-wise were effectively making more money than they were. Via government policies that were helping jack up their prices, property tax bills, and the like.
More anecdotes flesh out the situation:
Kern Barrow retired in 2018 as a physician assistant. Last month he returned to work part-time, driving vehicles for a car-rental company three days a week, so he could stop making withdrawals from his declining retirement accounts.

"During the pandemic I saved a lot, was able to bank a substantial amount of money," said Mr. Barrow, 69. Now, "I'm drawing on that savings this year more than adding to it."

Mr. Barrow has also cut back on driving, all but cut out restaurants and shopping, and is now less generous with his granddaughters, ages 12 and 16. He also traded in his Dodge Challenger for a hybrid sedan to save on gas.

Daniel Roberts, an IT project manager, retired at the beginning of the year. The $100,000 drop in his 401(k) has him rethinking the idyllic postwork life he envisioned, especially since he taps the fund for his $1,400 monthly mortgage.

The home that he and his wife, Robin, own in Idyllwild, Calif., a town in the San Jacinto Mountains where the mayor is a golden retriever named Maximus Mighty-Dog Mueller, has more than doubled in value since they purchased it in 2017. Still, Mr. Roberts feels stuck. "There is no way we could rent a similar home in California for that amount if we were to sell," he said.

What's more, home sales are slowing. While median prices are still rising, existing-home sales have fallen for five months in a row to the lowest rate since June 2020. Sales of homes priced below $500,000 declined by 19% in June from their June 2021 level, according to the National Association of Realtors, compared with an 11% decline for all houses. The share of sellers lowering their asking prices hit a record during the four weeks ended July 3, according to real-estate brokerage firm Redfin.

Mr. Yu, the Texas physical therapist, is trying to get through this year.

The homeowners insurance premium on his Texas home has doubled, and the taxes on his Cleveland investment properties have increased significantly. He also has spent heavily to refurbish and repair those properties, and he said he is paying out more on them each month than he is making back in rent.
I see these situations as very different.
The current recession is most damaging to those who are retired or planning to retire right now. Savings have effectively been stolen from them by inflation. Their tax burden is up. Their investments are down, meaning they have to dip into principal rather than interest to meet expenses. And their house, which many count on to cash out and downsize as they go into retirement, is now suddenly worth much less than it was six months ago.
On the other hand, I have zero sympathy for Wu. He swooped into a down market hoping to take advantage of it and make a profit and he's now stuck with depreciated assets. That's life in the big city.