The Problem with Trump: A Preface
Thinking about support for Trump and considering how recent events may influence that support.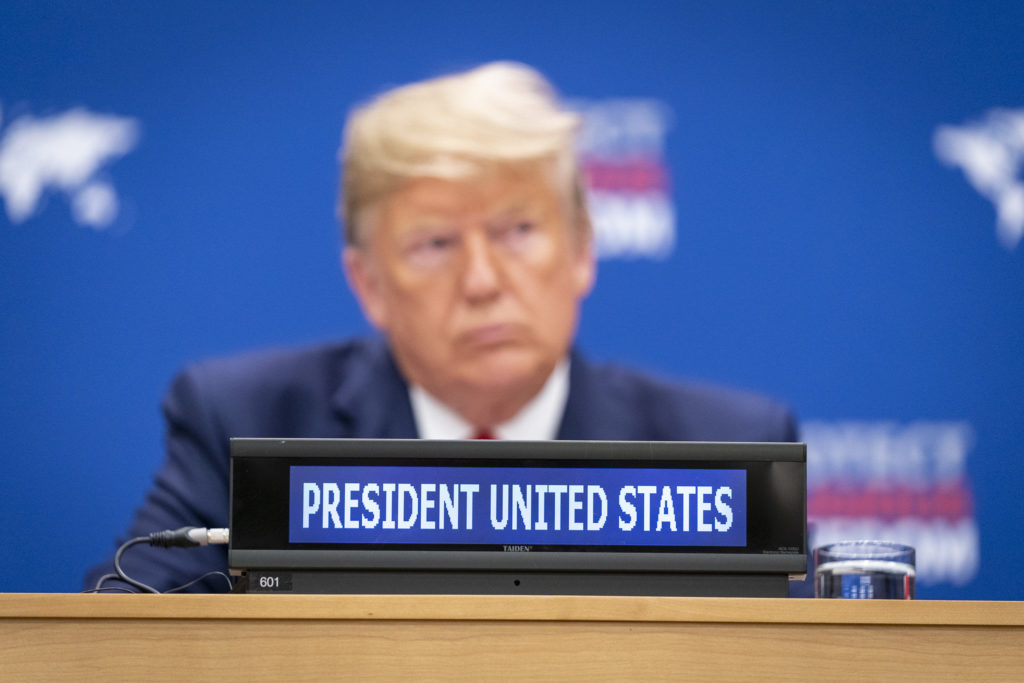 This is the first of a three-part post (which may, or may not, all get written today). This preface is about the degree to which Trump's support flows from partisan ID in a binary system. The next two posts are examples where I think Trump is vulnerable in ways that were not the case with previous incidences. Those are: Syria, the Turks, and the Kurds and the Ukraine call.
One caveat: consider, before jumping to the comments section, the difference between explaining mass political behavior, especially partisan behavior, and normative (i.e., values based) assessments of a given political action or policy.
It has always been manifestly obvious to me that Donald J. Trump was unfit for the office his now holds. Part of why I mistakenly insisted at the time that he would not win the Republican nomination in 2016 was that I was blinded by the fact of his obvious lack of character, competencies, and capacities to engage in one of the most demanding and significant jobs in the world. (I also honestly did not think that Evangelical voters would flock to him so early in the nomination process–and I was monumentally wrong about that*).
Once the dust settled, one of the contributing explanations for the support he has received since his nomination in the summer of 2016 is that partisan loyalty in the context of a binary choice leads to some substantial digging in of positions and support for whomever the nominee is. And, indeed, as we have seen from the remarkably steady approval rating for Trump, and the partisan breakdown thereof, this basic logic clearly hold.
So, while it has become a joke in some quarters to ask if the judges and tax cuts were worth it, the answer actually is : yes, they were to a lot of people. But, and this is rather important, the actual understanding of how policies are implemented and how they function are frequently limited in the mass population. Republican voters know, en masse, that they want "conservative judges" and tax cuts and they know that they will get those more likely with a Republican than a Democrat. Throw in the fact that it is the case that if one if an Evangelical Christian, or really any conservative Christian (e.g., conservative Catholic), one knows that one is far more likely to get policy outcomes (or, at least, rhetoric) along these lines from a Republican than a Democrat.
Put another way: if we take the names and campaign promises from a specific candidate away, we still know that the electorate is going to break into a large Republican camps and a large Democratic camp. The election is then predicated on prevailing conditions (e.g., the economy) and, at the margins, by the candidates and their campaigns.
And, yes, other signals and bits of identity go into this process, including "limited government," and "law and order" and "strong borders" and the like, some of which have real policy implications and some of which appeal to more visceral issues of identity and race.
To steal a phrase: it takes a village to build a political party, especially in a system that really only rewards the operative existence of two of them.**
This is where I need to chide many regular commenters about how they like to talk about Republicans as a general proposition. No, your neighbor or Uncle who consistently votes Republican is not, by definition, a racist (let along worse). Nor are they necessarily onboard with the corrupt and cruel actions of this president (although, yes, they ultimately share culpability for their vote and support). They may be, but more likely than not they are rationalizing away those policies and words (the same way a lot of Democrats still rationalize serious accusations about Bill Clinton or the drone wars in the Middle East under Obama***).
Please note: I am not excusing the treatment of children at the border or any number of other cruel and clearly prejudice-driven policies (like the Muslim ban or immigration policy in general). I agree that the Republican Party as a whole is cleaving to white nationalism in extremely problematic ways and that is it fair to raise these issues with Trump supporterts. It is just the knee-jerk reaction to call names and assume the absolute worse is often a combination of unfair and unhelpful. Of course, the more politically engaged a person is, the more they should be able to defend their positions.
To be clear: I am not saying the parties are morally equivalent in their rationalization. I am just noting that all of us engage in confirmation bias. Still, I am not making a "both sides do it argument" (at least not in some faux, "it is all the same" kind of way). Still, the basic dynamics of partisan identity are in operation here. People do not change sides easily. And, this is key, most people, believe it or not, do not pay all that much attention to this stuff. This is true even of college-educated professionals. Most people rely very heavily on partisan identification to form their political opinions. As a result, their arguments start not form facts, but from pre-made partisan talking points.
Again: most people's votes are already set for 2020 and 2024 and 2028, without knowing anything other than the fact that an R will be up against a D. Most people reading this right now are highly likely to already know how they will vote in 2024. Yes, there are scenarios in which this would change, but there is a solid and high probability as to the outcome.
Let's focus on that. All of us like to think that we use our views on political to lead us to choose our party ID. That may well be true for some of us. But, the odds are quite good that one's initial party ID was inherited from parents or via someone from youth.
This is an empirical explanation for why a lot of people can have voted for Trump, and still support the job he is doing as president. This does not excuse they fact that from a normative point of view a lot of what this president is doing will be ultimately judged as cruel, immoral, and maybe even illegal (or, indeed, already can be).
Some of us (like people who spend their Sunday mornings reading and thinking about politics) may can say that our partisan affiliation is the result of reflection and evidence weighing (although even those in that camps cannot ignore the degree to which emotion and connection to team dictates opinions on a moment by moment basis).
I think that Trump is historically bad at his job, but he exists in a context in which partisan ID is baked heavily into the population. It is not a surprise that he still has solid support among his co-partisans.
Part of the problem, which I alluded to in passing above, is that policy and politics are complicated and trying to explain to someone about the incompetence or wrong-doing of their party's politicians is an uphill battle for the reasons already laid out.
Conversely, part of why it is easier to see Trump's flaws for a lot of people is because his partisan ID already put him well behind the eight ball.
None of this changes objective truth, one way or another, but it does influence political assessments as well as the realm of the politically possible.
This leads us to two issues that are unfolding at the moment that, while they do not change the overall partisan calculus I have noted above, make the conversation easier to demonstrate Trump's real short-comings: the current situation with the Kurds and the Ukraine call.
So, on to posts about each.
---
*And now that he is facing impeachment, I note that he is trying to shore up that support by casting himself as the defender of the faith in a brazen and cynical move that I suspect will work.
**This is where I point out that the US has the most rigid two-party system in the world.