The Recent History of Continuing Resolutions
CRs are the norm.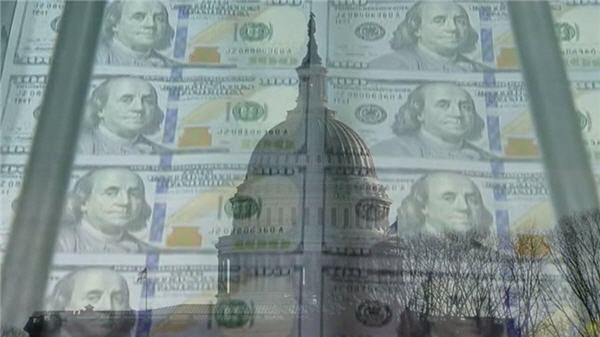 So, you might be wondering, how often do we run the government on continuing resolutions and how often do we manage to go through the full budget process?
Well, via The Note:
It had  been 14 years since the House, the Senate and the president have all agreed on a bill to fund the government for an entire fiscal year. In the past 26 years, Congress and the president have agreed to a year-long budget only three times, in 1989, 1995 and 1997, according to a report from the nonpartisan Congressional Research Service.
And make that 16 years, as the piece in question was written just over two years ago (and we all should know that we are currently functioning under a CR until early next year).
Via a GAO report we have 1999-2013, showing multiple CRs per fiscal year: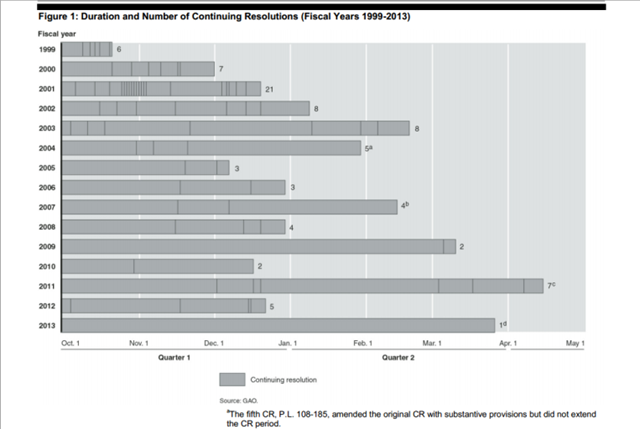 As such, when partisans for one of the two parties decries how the other side is unwilling to "pass a budget" (a statement which oversimplifies the situation, btw) it is worth remembering that this is a long-term, bipartisan problem.  It is also indicative, I would argue, of a deep-seated problem with basic governance (if spending is mostly a combination of continuism and ad hocery, it is no wonder we have issues with deficits, the tax code, entitlements, etc.).
For those who are interested, I would recommend the following CRS report:   The Congressional Budget Process:  A Brief Overview.