The Shutdown and the Damage Done
My latest for The National Interest, "The Military and the Shutdown: Assessing the Damage," is out.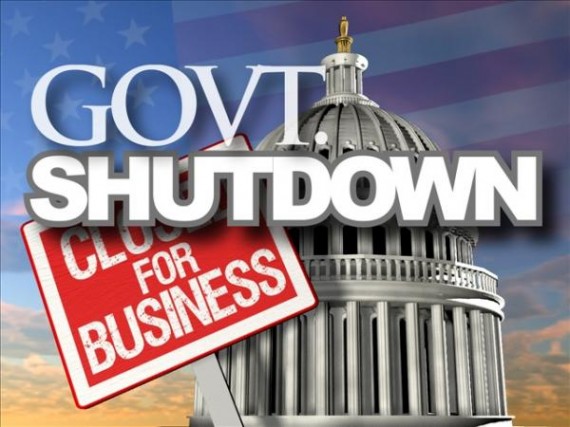 My latest for The National Interest, "The Military and the Shutdown: Assessing the Damage," is out.
With the government back in business, it's worth reflecting on the toll the sixteen-day shutdown inflicted on the nation's defense. While most of the media attention went to relative trivialities like service-academy sports and the closure of war memorials, we wasted enormous resources that could otherwise have gone toward the nation's security.

[…]

Gordon Adams, an expert on defense budgeting at American University, estimates that it costs between $2 billion and $4 billion to prepare for a government shutdown and the same amount to get back up and running. We'll likely never be able to precisely calculate the costs of the shutdown. But massive amounts of money were being needlessly wasted on a daily basis. DOD comptroller Bob Hale estimated $600 million in "lost productivity" at the Pentagon alone.

Ongoing operations, most notably the war in Afghanistan, were fully funded, but most training and maintenance went on hold owing to "the absence of available appropriations." And some critical national-security personnel in other agencies, including civilian analysts at our intelligence agencies, were deemed nonessential and thus unable to report for duty.

All travel and temporary-duty assignments had to be approved at or above the combatant-commander level. Not only were troops who had been scheduled to travel to attend military schools unable to do so but, infuriatingly, those already in the middle of training were sent home in most cases. Even those weeks into classes had to return to their home base, wasting the money the taxpayer had already spent on travel, lodging, and subsistence. Further, the taxpayer will have to send them back, paying a second time, now that the government has reopened. In most cases, the students will have to start from scratch. And, of course, the instructors continued to be paid, despite not being able to do any instructing.

[…]

The more lasting issue is that all this wasted money has to come from somewhere. DOD is already scheduled, and reasonably so, to take hundreds of billions of dollars in cuts as we come off a dozen years on a war footing. Another year, or more years, of sequestration appears inevitable. Adding the shutdown on top of that was doubly disruptive.

Adding insult to injury, the taxpayer will eventually be on the hook for back pay for DOD's furloughed employees. So, to recap: we've disrupted hundreds of thousands of lives, ruined weddings and vacations, and degraded the nation's security without saving any money. Indeed, we've wasted countless billions on top of our misery. That's a high price to pay for, well, nothing.
More at the link.