The Space Force Logo
Boldy going where Starfleet has gone before.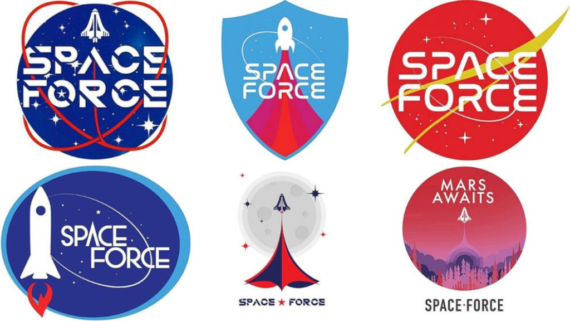 In regards to something that I know is trivial, Trump tweeted out the new U.S. Space Force logo yesterday:
The similarity to a certain other organization's logo:
Now, granted, the new Space Force logo has clear elements from the existing Air Force Space Command logo (you know, the Space Force we already had):
So sure, the existing logo has some of the elements of the new one, but one still has to wonder: can Paramount sue Space Force for copyright infringement?
(Yes, largely nonsense, but Space Force tends to live in the nonsense space. Also, this is Star Trek: Picard week, so a Trek post is on theme. Picard was great, BTW).