The System Is the Cause of Systemic Failure
To save the world economy and themselves Germany and China must change course.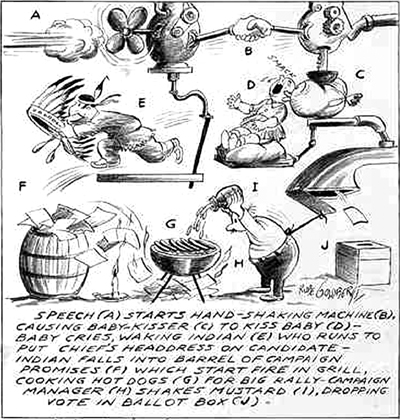 I want to direct your attention to a post by prominent authority on Chinese economics Michael Pettis. It's so carefully constructed that it's difficult to excerpt but I'll do my best to give you its flavor:
Over the past two years we have become pretty used to the spectacle of Chinese government officials warning the US about its responsibility to maintain the value of the huge amount of US treasury bonds the PBoC has accumulated. More recently we have been hearing complaints in Germany about the possibility that defaults in peripheral Europe will lead to losses among the many German banks that hold Greek, Portuguese, Irish, Spanish and other European government obligations.

In both cases (and many others) there seems to be an aggrieved sense on the part of creditors that after providing so much helpful funding to undisciplined debtors, the creditors are going to be left with losses. There is, they claim, something terribly unfair about the whole thing.

To me this whole argument is pretty surreal. Not only have the creditors totally mixed up the causality of the process, and confused discretionary foreign lending with domestic employment policies, but an erosion in the value of the liabilities owed to them is an almost certain consequence of their own continuing domestic policies. It is largely policies in the creditor countries, in other words, that will determine whether or not the value of those obligations must erode in real terms.
I urge you to read it in full.
The linchpin of Germany and China's mercantilist economic strategies is that in order for the strategy to work China needs to buy U. S. dollar assets and German banks needs to fund peripheral European debt. Were the U. S. or the PIIGS to consume less, as the Chinese and German authorities have been demanding, it would hurt China and Germany. To mitigate the overall damage to the world economy it is China and Germany's strategies that must change if only for their own self-preservation. Both countries must consume more and export less.
This is why I find the moaning and gnashing of teeth over the possible erosion of the value of claims accumulated by surplus countries surreal. There is only one possible way to avoid that erosion of value, and that requires that the surplus countries work with the deficit countries to reverse the trade imbalances. If the surplus countries refuse to take the necessary steps, an erosion in the value of those claims is the automatic and necessary consequence. In practice that means that either the claims must be devalued or they will lead to default.
The picture above is a drawing of one of his far-fetched contraptions by the famous cartoonist Rube Goldberg. How else would you illustrate a complicated and harebrained system?