The Triumph Of Bureaucracy: Al Qaeda's Job Application
Who knew terrorists had an H.R. Department?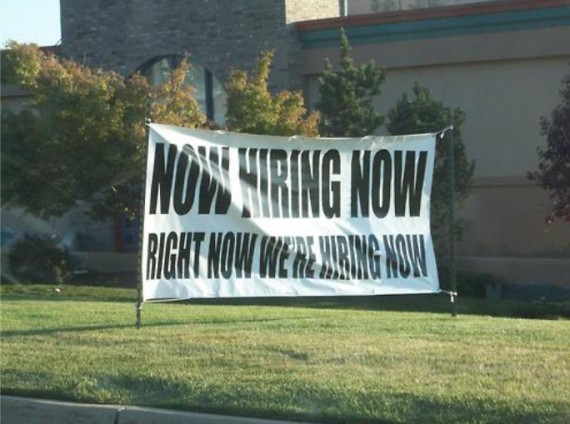 Among the odder documents uncovered in yesterday's release of material found in Osama bin Laden's hideout in May 2011 was what basically amounts to an al Qaeda job application:
Some of the questions are H.R. boilerplate, the stuff you'd find on a form anywhere in white-collar America: List your previous occupations. What are your career objectives? Have you ever been convicted of a crime?

And then there's this: "Who should we contact in case you become a martyr?"

Among the hundreds of Osama bin Laden documents released Wednesday by the Office of the Director of National Intelligence was what has to be one of the stranger artifacts in the history of human resources bureaucracy — a job application for al Qaeda.

(…)

Here are some of the questions. You can read the whole thing here.

How much of the holy Qur'an have you memorized? Did you study Shari'a? Who was your instructor?
Any hobbies or pastimes?
What is your favorite material: science or literature?
Are any of your relatives or friends in the jihad theater?
List the types of passports you possess. Did you use a real or forged passport for your current travel?
Do you wish to execute a suicide operation?
What objectives would you would like to accomplish on your jihad path?
Do you have any chronic or hereditary disease(s)?
Who should we contact in case you became a martyr?
If it weren't for the fact that this came from the Office of the Director of National Intelligence, I would have thought this story came from The Onion, but apparently it's completely real. I suppose it's a reflection of the fact that, in the end, al Qaeda wasn't all that different from any other bureaucratic organization. Although I would hate to have to explain to Osama or Khalid Sheikh Mohammed why the TPS Reports are late.
Here's the original document in Arabic:
Al Qaeda Appication in Arabic by Doug Mataconis
And here's the English translation: