The Trump Administration's Misguided War On Vaping
The Trump Administration is considering banning flavored electronic cigarettes. This would be a a bad idea.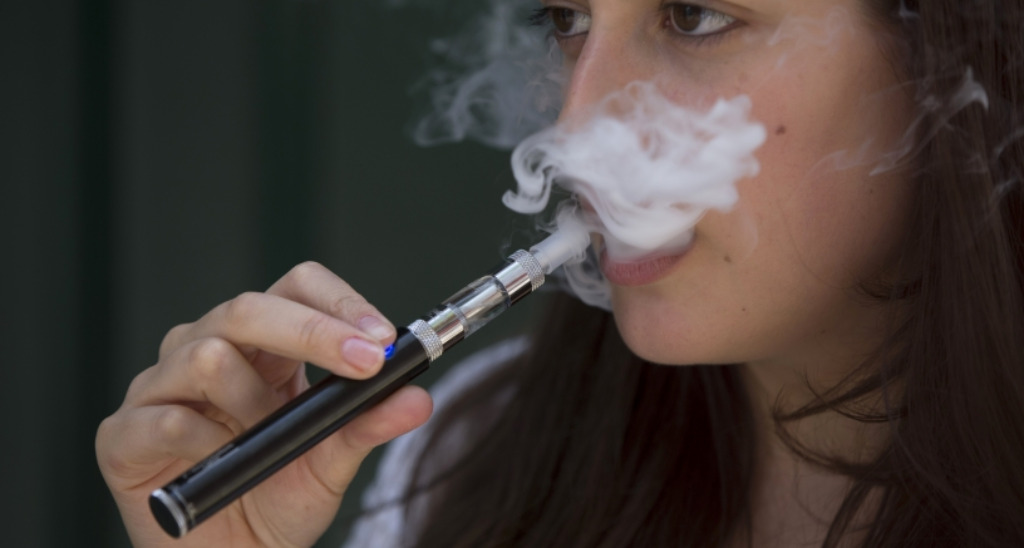 One of the biggest contributors to what has become both a measurable and observable decline in smoking over the past decade or so has been the rise of what has been referred to as "electronic cigarettes" and the practice of what has come to be known as vaping. Essentially, e-cigarettes are basically a nicotine delivery device that does not produce smoke and does not involve the inhalation of the numerous dangerous chemicals that one would inhale from just one conventional cigarette.
These devices began appearing roughly a decade ago and, as they have gone down in price, they have become more and more popular both among former smokers and among teenagers. One of the reasons for that is that several of the companies that sell these devices have been marketing flavors for their product other than one that simulates a traditional or menthol cigarette. Allegedly, this is one of the reasons that vaping has become popular among teenagers and it has led several states to impose age restrictions on the sale of vaping products. More recently, there have been a handful of deaths (six nationwide according to the most recent count) that may or may not be connected to the use of flavored vaping products. The connection between this disease and vaping, though, has not been proven and there's at least some speculation that the disease may be rooted in the use of off-market and bootleg flavoring components rather than those sold by reputable e-cigarette companies such a Juul.
Now, there are reports that the Trump Administration is considering banning essentially all flavored e-cigarette products:
The Trump administration said on Wednesday that it would ban the sale of most flavored e-cigarettes, at a time when hundreds of people have been sickened by mysterious lung illnesses and teenage vaping continues to rise.

Sitting in the Oval Office with the government's top health officials, President Trump acknowledged that there was a vaping problem and said: "We can't allow people to get sick. And we can't have our kids be so affected."

Alex M. Azar II, the health and human services secretary, said that the Food and Drug Administration would outline a plan within the coming weeks for removing flavored e-cigarettes and nicotine pods from the market, excluding tobacco flavors. The ban would include mint and menthol, popular varieties that manufacturers have argued should not be considered flavors.

The White House and the F.D.A. have faced mounting pressure from lawmakers, public health officials, parents and educators, who have grown alarmed by the popularity of vaping among teenagers but have felt powerless to keep e-cigarettes away from students and out of schools.

This summer's startling reports of vaping-related respiratory illnesses, which now near 500 cases in nearly three dozen states and have possible links to six deaths, have only amplified concerns and renewed calls for a total ban on the largely unregulated pipeline of e-cigarette and cannabis vaping products.

Just last week, Michigan became the first state to prohibit the sale of flavored e-cigarettes. Gov. Andrew M. Cuomo of New York also called for a ban, and Massachusetts and California are considering similar measures. San Francisco approved an e-cigarette ban earlier this year, which Juul Labs, the dominant seller in the United States, is lobbying to reverse through a ballot initiative this November.

Last year, the F.D.A. retreated from a threat to prohibit the sale of e-cigarettes as the increased rates of teenage use took public health experts by surprise. Public outrage stoked by accusations that Juul Labs was deliberately targeting youths led the company to voluntarily stop shipping most flavored pods, like mango and cucumber, to thousands of retail locations around the country.

Agency officials had hoped that making flavored products less accessible would reduce teenage use of the popular devices, but instead the latest figures show another increase in youth vaping, Mr. Azar said, after meeting with the president on Wednesday.

Five million minors, mostly in their high school years, reported that they had used e-cigarettes recently, he said. About one-quarter of the nation's high school students reported vaping within the last 30 days in this year's annual survey, up from 20 percent last year.

Speaking to reporters on the White House lawn, Mr. Azar said that removing flavor pods from stores just prompted youths to shift from fruit flavors to menthol and mint, which were still available, rather than to stop vaping altogether.

"What we've seen has been, and it may be connected, a huge spiking of children's utilization of mint and menthol e-cigarettes, which remain, by all manufacturers, available in retail stores," Mr. Azar said.

The issue appeared to hit home at the White House, where Melania Trump attended the meeting with Mr. Azar, Dr. Ned Sharpless, the acting F.D.A. commissioner and the president. "She's got a son," Mr. Trump said of their teenage child, Barron. "She feels very strongly about it," he said.

Juul has repeatedly denied that it aimed its products at minors, but its sleek devices have become more and more popular and are easy to conceal. And even though the company's array of flavors had disappeared from shelves, they were still available online, and a host of competitors sprouted up with lookalike versions and similar flavors to fill the vacuum. Juul had said that nearly 85 percent of its sales were from mint and other flavors, and that its decision to stop shipping them to stores had dented their sales.

On Monday, the F.D.A. took action against Juul, sending a warning letter accusing the company of violating federal regulations by promoting its vaping products as a healthier option than cigarettes.

As for the agency's decision to prohibit most flavors, Ted Kwong, a Juul spokesman, said the company would comply. "We strongly agree with the need for aggressive category-wide action on flavored products," he said.

Public health groups have long clamored for strict curbs on e-cigarettes and flavors, especially because they worried that the soaring use among youths was hooking a new generation on nicotine after decades of a decline in smoking rates.
More from The Washington Post:
Trump administration officials, alarmed by new data showing a huge jump in vaping by young people, said they are moving to ban most flavored e-cigarettes, a major development that could result in sweeping changes in the sprawling market.

In an Oval Office meeting Wednesday that included first lady Melania Trump, Health and Human Services Secretary Alex Azar and acting Food and Drug Administration commissioner Norman E. "Ned" Sharpless, President Trump said: "We can't allow people to get sick. And we can't have our youth be so affected." He added that the first lady, who Tuesday tweeted a warning about vaping, feels "very, very strongly" about the issue because of their 13-year-old son, Barron.

The administration's move comes as health officials across the country investigate more than 450 cases, including six deaths, of lung disease linked to vaping. Many patients have reported using cannabis-related products, but authorities have not ruled out any specific type of vaping. With the picture still murky, critics have seized the moment to press for tougher regulation of conventional e-cigarettes, which come in sweet and fruity flavors that have been favored by many young people.

Azar said Wednesday the administration intends to "clear the market" of flavored e-cigarettes to reverse a worsening youth vaping epidemic. He said preliminary data from the 2019 National Youth Tobacco Survey shows a continued, troubling rise in youth e-cigarette use. The data indicated more than a quarter of high school students have used e-cigarettes in the past 30 days — up from a little over a fifth in 2018. The overwhelming majority of students said they used fruity, menthol or mint flavors.

Azar said the FDA is finalizing a plan on flavored e-cigarettes in the next several weeks that probably would go into effect a month later. The policy, he said, would require most flavored e-cigarettes, including mint and menthol, to be removed from the market. The flavored products would not be allowed back on the market until — and if — they receive specific approval from the FDA.

The policy wouldn't affect tobacco-flavored e-cigarettes, whose manufacturers would have until next May to file for approval.

In a statement late Wednesday, a spokesman for Juul Labs said, "We strongly agree with the need for aggressive category-wide action on flavored products. We will fully comply with the final FDA policy when effective." People on both sides of the issue, however, said the FDA might face lawsuits from some industry interests as it moves forward with the tougher policy.

Matthew L. Myers, president of the anti-tobacco group Campaign for Tobacco-Free Kids, said the plan is a "long way from the finish line," but added, "If, in fact, they pull flavored e-cigarettes from the market, it is an extraordinary step in the face of a real crisis." He said that flavored e-cigarettes are fueling a rise of youth e-cigarette use, "which apparently has gotten dramatically worse over the last year."

The Vapor Technology Association, an industry group, said it would be a "public health travesty" to ban flavored e-cigarettes. Such "government overreach," the group said, will result in the closure of thousands of small vape shops and force many Americans "to switch back to deadly cigarettes."

(…)

The regulation of e-cigarettes has a complicated history. The FDA got the authority to regulate tobacco products in 2009, when President Barack Obama signed the Family Smoking Prevention and Tobacco Control Act. The agency extended its authority to e-cigarettes in 2016, saying existing products could stay on the market while pursuing FDA approval — a policy called "enforcement discretion."

Product applications for FDA approval were due in 2018. Azar said Wednesday that Obama administration delays in regulating e-cigarettes helped spawn the eventual youth epidemic.

But the Trump administration itself contributed to delays in some key areas. When Scott Gottlieb became FDA commissioner in 2017, he pushed the deadline for product applications back to 2022. He billed it as part of a strategy to move smokers to a less harmful alternative while moving to reduce nicotine in conventional cigarettes.

But a year ago, after Gottlieb received data showing a surge in youth vaping — caused primarily by Juul's huge popularity — he changed course and proposed new sales restrictions for most flavored products. He also moved up the production application deadline to 2021. And he warned that some types of products might have to be banned if youth use kept increasing.

Gottlieb left the administration in April and was replaced in acting capacity by Sharpless. Subsequently, a federal judge in Maryland moved the product application deadline even earlier, to May 2020. If the administration moves forward with its flavor ban and prevails in potential lawsuits, that timetable would be upended, with most e-flavored products probably prohibited much earlier.
There are, obviously, a number of issues tied together here that really ought to be dealt with separately. When that is done, it seems fairly clear to me that a complete ban on flavored vaping products is misplaced and that it is likely to have unintended consequences that are worse in terms of public health than any alleged threat from vaping itself.
First of all, it is, I suppose, reasonable for states and the Federal Government to regulate and even ban entirely the sale of e-cigarettes, whether flavored or not, to teenagers. For that reason, I wouldn't necessarily oppose laws or regulations banning the sale of electronic cigarettes generally and flavoring products for the devices specifically. Personally, I would place the age limit at 18 rather than 21 as I would for most other similar restrictions, such as alcohol, firearms, and tobacco cigarettes. Whatever the age limit is, though, it's clear that the law has always treated legal products differently when it comes to children and I think a reasonable case can be made regarding the sale of vaping products to kids who are still in High School.
Beyond that, though, I am skeptical of the idea of outright bans on these products when it comes to adults. As long as the products are safe, and there's every indication that they are, then adults should be free to purchase and use them. Obviously, the products themselves should be subject to the same FDA regulations that similar products are. Additionally, the disease that seems to be impacting a small group of vapers, most of them teenagers, ought to be investigated and, if it is related to ingredients in the product then appropriate steps should be taken to deal with that. Beyond that, though I cannot see any justification for a complete ban on flavored e-cigarettes.
A final consideration to be taken into account here is the potential unintended consequences of a ban might be if the Trump Administration goes through with it. As I noted, e-cigarettes first rose to popularity thanks to the fact that they have been considered a generally safe alternative to tobacco cigarettes. Generally speaking, using an e-cigarette means ingesting relatively harmless water vapor. While this is a means for nicotine delivery, it is far safer than smoking a cigarette, which means ingesting as many as 20 other potentially unsafe chemicals into one's body, something we already know contributes to the development of lung cancer. Additionally, the "smoke" that is emitted by the e-cigarette when one exhales is basically than water vapor into the air, which is certainly healthier than the second-hand smoke that tobacco produces.
Use of these electronic products has been shown to be an effective means of quitting smoking and is often pointed to as one of the reasons we have seen a decline in smoking over the past decade or so. Indeed, in the days since the Administration announced this move, it has been reported that many people who use electronic cigarettes would go back to tobacco. This includes friends I've communicated with on social media who have been vaping for four years and has successfully quit smoking as a result. If this ban leads back to smoking, then what good has it has accomplished? None that I can see. Instead, much like past attempts at prohibition it seems guaranteed to do more harm than good.