The "Trump For President" Bubble Collapses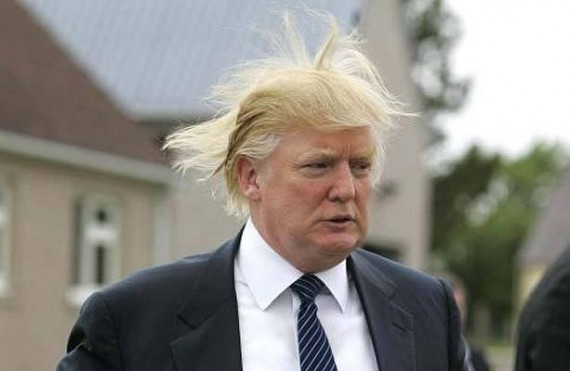 The American people, it seems, are a rather fickle lot:
Donald Trump has had one of the quickest rises and falls in the history of Presidential politics. Last month we found him leading the Republican field with 26%. In the space of just four weeks he's dropped all the way down to 8%, putting him in a tie for fifth place with Ron Paul.

Mike Huckabee and Mitt Romney are at the top of the GOP race with 19% and 18% respectively. Newt Gingrich and Sarah Palin are further back at 13% and 12%, followed by Trump and Paul at 8%, Michele Bachmann at 7%, and Tim Pawlenty at 5%.

As Trump got more and more exposure over the last month Republicans didn't just decide they weren't interested in having him as their nominee- they also decided they flat don't like him. Only 34% of GOP voters now have a favorable opinion of Trump to 53% who view him in a negative light.
The adage "familiarity breeds contempt" applies doubly to Trump, it would seem. Interestingly, Trump's political collapse is also showing up in the entertainment world where ratings for Celebrity Apprentice have almost totally collapsed:
A supersized edition of Donald Trump's competition series Celebrity Apprentice spanned three hours, going head-to-head against the rest of primetime on Sunday.

But, NBC's three-hour telecast — which saw Star Jones and LaToya Jackson fired and NeNe Leakes quitting — didn't fare so well: Celebrity Apprentice (7 million total viewers, 2.4 rating in the adults 18-49 demographic) was the lowest-rated spring telecast for the franchise, dipping 23 percent. Dateline (3.9 million, 0.8) served as a weak lead-in, down 33 percent. The Peacock placed fourth for the night in the key demo.
What this shows, of course, is that Trump's rise in the polls was almost fully a result of his celebrity, and they started to collapse once people actually paid attention to the nutty things he was saying, which went beyond his bizarre obsession with the President's birth certificate. Trump has been saying that he will announce his plans after the May 21st finale of his reality show, and that it will surprise everyone. My guess is that the "surprise" will be that he isn't running.