The Unreported Greek Bank Run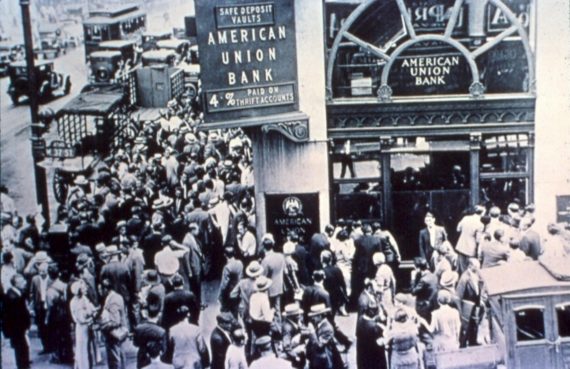 Tyler Durden at Zero Hedge points out a story that the mainstream press isn't noticing yet. The Greeks are, perhaps not surprisingly, pulling their money out of Greek banks:
According to just released data by the Bank of Greece, the September collapse in gross deposits from €188.7 billion €183.2 billion was the largest ever, and took the total to an amount last seen in June 2007. Indicatively Greek deposits peaked at €237.8 billion in September 2009. Said otherwise, in addition to being massively undercapitalized, banks cash in the form of deposit liabilities has plunged 23% from its all time highs. Look for this number to continue dropping month after month as more and more Greeks move their cash offshore.
The chart, I believe, says it all: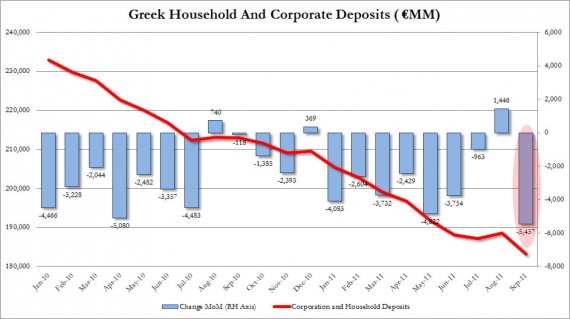 I doubt we'll see that line going upward any time soon.