The Unvaccinated as Toddlers
Another approach to persuasion.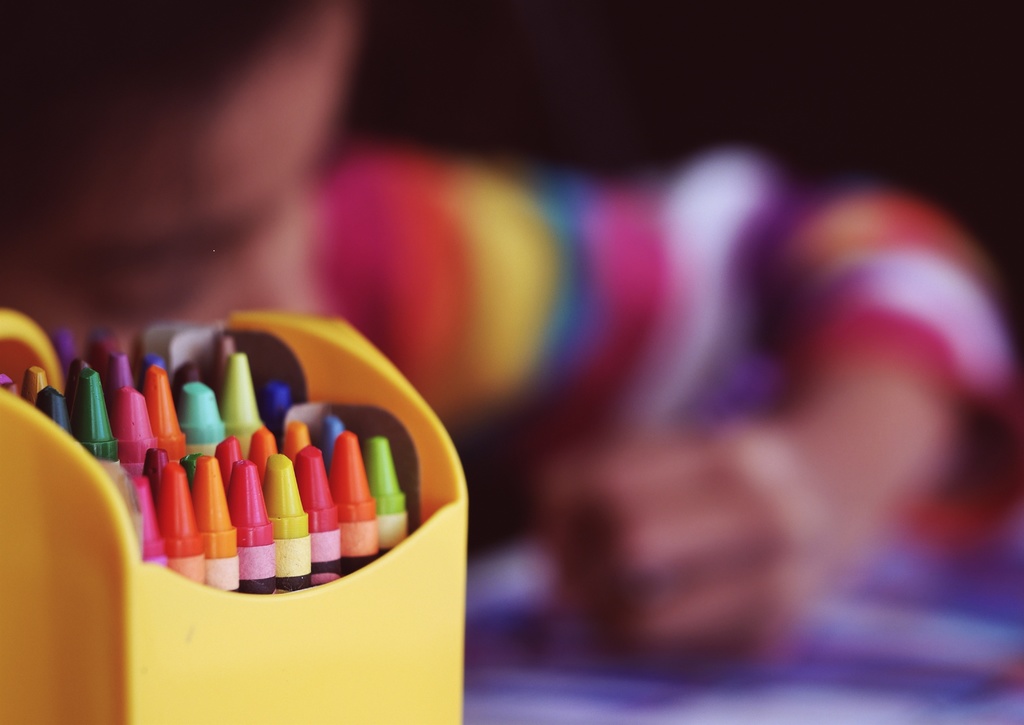 Yesterday, I was chastised for referring to eligible adults who refuse to get the COVID vaccine as "sociopaths," in that the group is diverse and have myriad reasons. Besides, I was told, calling people "sociopaths" (or, as one regular helpfully suggested, "cretins") is unlikely to persuade them.
This morning, Yahoo offers us a "Professor's advice for convincing unvaccinated people to get the COVID vaccine" and it sparked an epiphany.
On The Week With Joshua Johnson Sunday, Professor of Health Behavior and Health Education at the University of Michigan School of Public Health, Ken Resnicow explained how to convince unvaccinated people to get the  vaccine using a technique called motivational interviewing.  are still refusing to be vaccinated despite a surge in cases due to the .

"Most of the advice that we offer, people have already heard about and rejected already, and so it's more of a nuisance factor," Resnicow said. "And until we first establish some rapport with the person — let them express their concerns, in this case bring you back to the vaccine, their concerns about getting the vaccine — until you've drained that swamp of negativity, until you've allowed them to discharge their resistance energy, advising them and even informing them is premature. We have to first try to neutralize that resistance."

To put it simply, according to Resnicow, the important first step is to listen to whatever grievances and concerns a person has about the vaccine, and let them know they've been heard, using reflective statements.

"Let them express their anger, their mistrust, their doubts, and then reflect it back with 'you statements,'" Resnicow said. "'You're worried that the government is trying to force this on people. You don't trust the public health system. You're not convinced that the disease is as scary as people say.' Those 'you statements' without judgement, without trying to persuade, send a meta-message that I'm trying to understand you, I'm not gonna judge you and I'm not gonna push you."

While Resnicow said anger and frustration at the unvaccinated is understandable, expressing that anger in a hostile manner toward them, , will do nothing to help the situation.

"We know from hundreds of randomized trials that that type of communication, guilt and shame or pressure, are not gonna move the unpersuaded. We have to do things like affirm. Things like, 'You really care about understanding this vaccine. You've really tried to figure it out. You value your independence. God is important to you.' It's important to establish that bridge between you two before you try to persuade or in any way inform," Resnicow said. "And we understand it takes some psychological discipline because human nature is aligned with what you (Johnson) just said, where some people are getting frustrated with the unvaccinated. It's not gonna help."
This is literally the same advice pediatricians and child psychologists give us for talking to toddlers.
Your ability to focus your attention, remember instructions, and control impulses comes from your executive function skills. But guess who doesn't have those executive function skills yet? Your toddler.

[…]

How many times do we have to tell our toddlers? The answer is over and over (and over) again. For a toddler brain to learn, they need that repetition.

[…]

As adults, we've learned that when you feel a negative emotion, it's best to stop, think it through, and then carefully decide how to react. (Still, even after a lifetime of feeling those negative emotions, sometimes we still react without thinking – by lashing out or shutting down!)

But the part of the brain that's capable of stopping, thinking, and deciding how to react isn't fully developed in toddlers yet. And so when toddlers feel a negative emotion, that emotion takes over. This is one of the biggest reasons toddlers throw temper tantrums.

[…]

In the middle of a tantrum, don't ask questions, don't use logic, and don't tell your toddler, "That's not important." In fact, the maybe-I-can-talk-some-sense-into-her approach will probably intensify the tantrum and make it last even longer because your toddler will not feel heard. Focus on validating your child's emotion first, then when everyone is calm you can tell the story of what happened and build those brain connections for the future.

[…]

Sometimes it feels like your toddler is out to get you. But even though it feels that way, she isn't purposely trying to make a mess, make you late, or keep you up all night.

Toddlers learn best through experience. And they need lots of life experiences to fully learn a lesson.

[…]

And unfortunately for us as the parents who would rather not clean half a quart of milk off the kitchen counter, there is no shortcut to learning. In order for our toddlers to learn, they have to make mistakes.

[…]

Another danger of trying to correct and control your toddler all the time is that your toddler ends up hearing "no" an awful lot throughout the day. She may feel like she can't do anything right, and she may feel incredibly frustrated when she can't do anything the way she wants to.

[…]

To avoid overreacting and making your toddler feel shame for making her own decision, first try to connect with your toddler on why she made that decision. That way, you can let her know that there's nothing wrong with how she felt, then you can set the limit.

Think, "kind first, then firm." For example: "You were excited to see that shiny coin, and you wanted to grab it! But it's my job to keep you safe, and running across the street can hurt your body. Next time, hold my hand tight when we cross the street, no matter what."
It all makes sense now.