The Wrong Iraq Question
To lose something one has to have it in the first place. (It is pretty basic logic).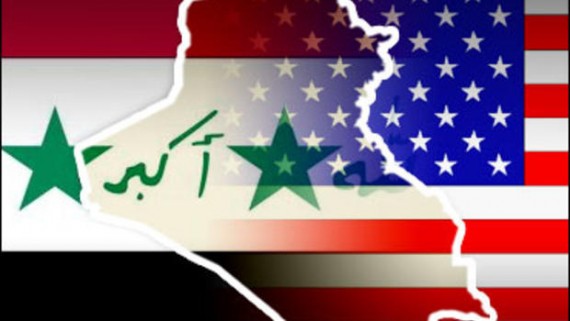 As is in vogue these days in GOP circles, John Hinderaker asks Who Lost Iraq? And, of course, he answers:  the Obama administration.  Hinderaker's evidence is an excerpt from Lindsey Graham talking to Hugh Hewitt and I shall leave that alone and allow the reader to assess as they see fit.
What strikes me, however, about the question, i.e., "who lost Iraq?" is that it assumes facts not in evidence i.e., that we "had Iraq" in the first place.  I would assume this means that at some point Iraq had a stable, sustainable government and was a firm long-term ally of the US.  None of this was ever the case, so any narrative that assumes this is to be true is based on a fallacious premise.  Certainly any notion that the emergence of ISIL could have been forestalled by some act of will by the Obama administration is absurd.
I am a penitent man when it comes to the Iraq War:  a supporter who rapidly understood the folly of assuming that the Bush administration knew what they were doing.   It became rapidly clear that the Bush administration did not understand, nor did it care to understand, the fragile nature of the Iraqi state going into the war nor did they understand the problems associated with the sacking of Baghdad and the dissolution of the army.  Indeed, I will always consider it a professional failing that the folly of the policy was not immediately obvious.  As powerful as the United States military is, force alone cannot impose a stable, functional state by simply removing a dictator and pretending like that is all that needs to be done (which is largely what people like Dick Cheney and Donald Rumsfeld asserted and how they pursued the policy).
Ultimately it is extremely disturbing that almost all of the Republican candidates and their supporters are in utter denial about what the Iraq War actually created.  Further, they seem to think that the key lesson was that we did not use enough force or, at a minimum, did not occupy Iraq long enough.  Iraq was a massive foreign policy blunder and any analysis of the rise of ISIL has to start with the invasion and ouster of Saddam and the utterly inept post-invasion effort to establish a new Iraqi state.  An excellent place to start reading about this era is Larry Diamond's Squandered Victory.
As Daniel Larison pointed out years ago, pointing to the Surge is does not absolve the Bush administration:  By Its Own Standards, The "Surge" Failed.
The United States broke the Iraqi state and did not have a plan to fix it (and really, the notion that it could fix it was highly problematic to begin with).  Any future US foreign policy has to keep such facts in mind (and I am looking at you, too, Mrs. Clinton).