There Really Is A Death Panel
We're learning more about the Obama Administration's decision to kill Anwar al-Awlaki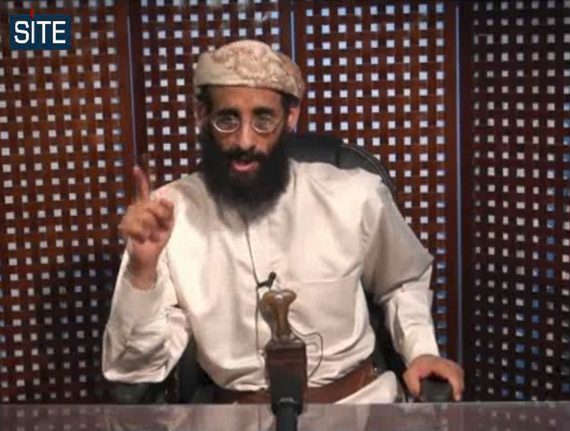 Reuters informs us today that the killing of Anwar al-Awlaki came about on the recommendation of a secret panel of government officials who have apparently been given the authority to determine who the United States can target for killing without due process of law:
American militants like Anwar al-Awlaki are placed on a kill or capture list by a secretive panel of senior government officials, which then informs the president of its decisions, according to officials.

There is no public record of the operations or decisions of the panel, which is a subset of the White House's National Security Council, several current and former officials said. Neither is there any law establishing its existence or setting out the rules by which it is supposed to operate.

The panel was behind the decision to add Awlaki, a U.S.-born militant preacher with alleged al Qaeda connections, to the target list. He was killed by a CIA drone strike in Yemen late last month.

The role of the president in ordering or ratifying a decision to target a citizen is fuzzy. White House spokesman Tommy Vietor declined to discuss anything about the process.

Current and former officials said that to the best of their knowledge, Awlaki, who the White House said was a key figure in al Qaeda in the Arabian Peninsula, al Qaeda's Yemen-based affiliate, had been the only American put on a government list targeting people for capture or death due to their alleged involvement with militants
Since this whole thing is cloaked in secrecy, it's not even clear what role the President, who is supposed to be the man in charge of all of this, actually plays in the process, which leads to the concern that President Obama has essentially delegated authority that he really shouldn't have the authority to delegate:
The process involves "going through the National Security Council, then it eventually goes to the president, but the National Security Council does the investigation, they have lawyers, they review, they look at the situation, you have input from the military, and also, we make sure that we follow international law," Ruppersberger said.

Other officials said the role of the president in the process was murkier than what Ruppersberger described.

They said targeting recommendations are drawn up by a committee of mid-level National Security Council and agency officials. Their recommendations are then sent to the panel of NSC "principals," meaning Cabinet secretaries and intelligence unit chiefs, for approval. The panel of principals could have different memberships when considering different operational issues, they said.

The officials insisted on anonymity to discuss sensitive information.

They confirmed that lawyers, including those in the Justice Department, were consulted before Awlaki's name was added to the target list.

Two principal legal theories were advanced, an official said: first, that the actions were permitted by Congress when it authorized the use of military forces against militants in the wake of the attacks of September 11, 2001; and they are permitted under international law if a country is defending itself.

Several officials said that when Awlaki became the first American put on the target list, Obama was not required personally to approve the targeting of a person. But one official said Obama would be notified of the principals' decision. If he objected, the decision would be nullified, the official said.

A former official said one of the reasons for making senior officials principally responsible for nominating Americans for the target list was to "protect" the president
That would be a little concept called deniability. Remove the decision from the President's purview, and the argument can be made that he can't be held responsible. If something goes wrong, someone else will be available to fall on their sword. If legal objections are raised, then the President is theoretically protected from liability. It's a concept that goes as far back as the assassination of Thomas Becket, the Archbishop of Canterbury, in 1170 by courtesans of King Henry II, but not on his direct order. It was the reason for the bizarre structure of the Iran-Contra scheme by Admiral John Poindexter and Col. Oliver North so as to shield President Reagan from direct knowledge of what was being done in his name. And, now, it's apparently being used to compile lists of people to be targeted for killing without any kind of due process. The phrase Star Chamber comes to mind.
Glenn Greenwald is, not surprisingly, disturbed:
So a panel operating out of the White House — that meets in total secrecy, with no known law or rules governing what it can do or how it operates — is empowered to place American citizens on a list to be killed by the CIA, which (by some process nobody knows) eventually makes its way to the President, who is the final Decider.  It is difficult to describe the level of warped authoritarianism necessary to cause someone to lend their support to a twisted Star Chamber like that; I genuinely wonder whether the Good Democrats doing so actually first convince themselves that if this were the Bush White House's hit list, or if it becomes Rick Perry's, they would be supportive just the same.  Seriously: if you're willing to endorse having White House functionaries meet in secret — with no known guidelines, no oversight, no transparency — and compile lists of American citizens to be killed by the CIA without due process, what aren't you willing to support?
That's pretty much the question I've been asking ever since the news of the original kill order against al-Awlaki become public more than a year ago. The revelations regarding the decision making process, as minimal as they are, only heighten those initial concerns. The idea of that a secret panel of government officials can decide on their own who lives and who dies is troublesome on many levels. Additionally, as Greenwald notes, when decisions like this are made in secret and without any kind of legal oversight it's very easy for the evidence to be manipulated, and even exaggerated:
What's crucial to keep in mind is that nobody can see this "evidence" which these anonymous government officials are claiming exists.  It's in their exclusive possession.  As a result, they're able to characterize it however they want, to present it in the best possible light to support their pro-assassination position, and to prevent any detection of its flaws.  As any lawyer will tell you, anyone can make a case for anything when they're in exclusive possession of all the relevant evidence and are the only side from whom one is hearing; all evidence becomes less compelling when it's subjected to adversarial scrutiny.  Yet even given all those highly favorable pro-government conditions here, it's obvious — even these officials admit — that the evidence is "partial," "patchy," based on "suspicions" rather than knowledge.
And yet the committee, or whatever, you want to call it, decided that evidence was sufficient to put al-Awlaki on a targeted assassination list. Moreover, although the claim is being made now that he is the only person ever to be put on that list, it was reported back in 2010 that there were at least three or four others on the list with him, none of whom have ever been identified. These are actions that are being done in our name, and they're being done in secret. That's not something any American should be comfortable with.
There are some times when secrecy is necessary for the good of the country. The planning for the operation that resulted in the death of Osama bin Laden was secret both because the raid could not have succeeded without it, and because we simply couldn't trust the Pakistanis with the knowledge of what we were about to do. Throughout that operation, though, President Obama was involved in the decision making and the planning of the operation. There are also times when secrecy is used to hide actions that are improper, immoral, or potentially embarrassing. In the case of the killing of Anwar al-Awlaki, it seems clear to me that punting this decision off to a committee was not only wrong, but the height of irresponsibility on the President's part. He ought to be ashamed of himself.