There's Too Much Money In Politics Because There's Too Much Politics In Money
Do you want to get money out of politics? You need to get politics out of money.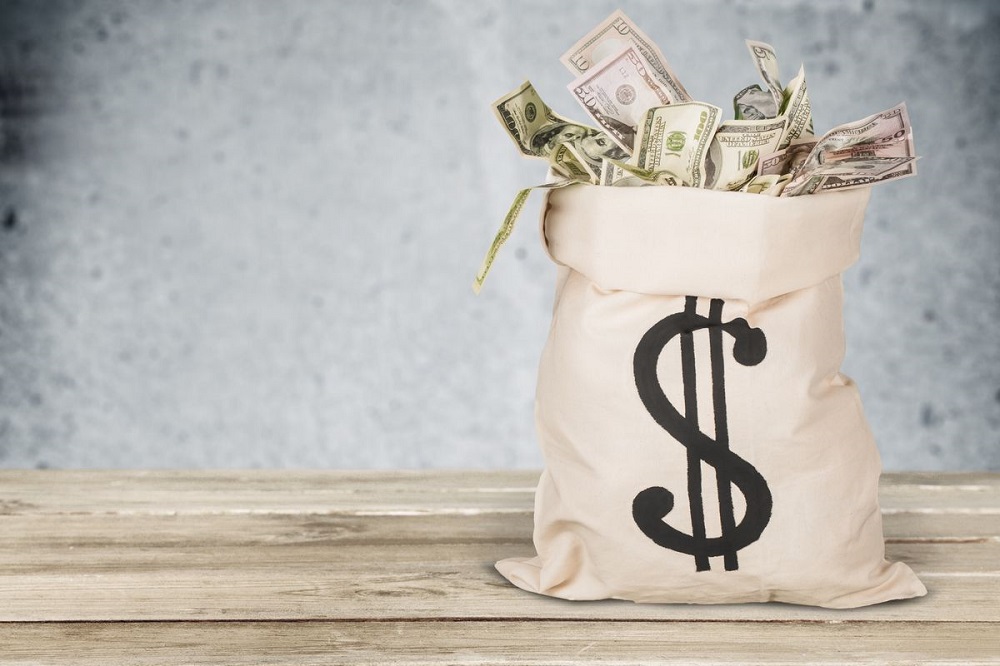 In a recent column, George Will took on the old canard about getting money out of politics, and pointed out that the reason that there is so much money "in politics" is because politics and government have their fingers in virtually every aspect of American life:
The progressive catechism teaches that there is "too much money" in politics. A codicil to this tenet, written in fine print, is that the term "money" does not apply to money from George Soros, government employees unions, private-sector unions, trial lawyers, Democratic-oriented private-equity firms and white-shoe law firms, Silicon Valley executives or entertainment celebrities.

The catechism does not include the truism that the way to reduce the amount of money in politics is to reduce the amount of politics in the allocation of money and of opportunities for making it. This would eviscerate the progressive agenda, which involves government, a.k.a. politics, redistributing wealth, regulating the creation of it and rescuing "fairness" from "market failure," a.k.a. markets producing results that progressives dislike.
The same is true of conservatives, of course. Leaving aside the small and, in the era of Trump, disappearing segment of conservatism that is actually fiscally conservative, Republicans have demonstrated that they too seem to believe that they know what to do with the tax dollars of the average American than the average American does. In this case, that means spending money on an already bloated military budget that surpasses by several orders of magnitude the spending of any other nation on Earth, including the combined budgets of our primary geopolitical adversaries Russia and China. (North Korea and Iran, by comparison, spend so little on their military that they aren't even worth mentioning.) In many cases, this spending amounts to little more than corporate welfare for defense contractors that exist for no purpose other than to keep these companies in business. Additionally, conservatives and Republicans often advocate for tax subsidies and other expenditures to benefit favored industries such as the petroleum industry, pharmaceuticals, and other similar industries.
In addition to all of this from the left and the right, there is another reason that businesses and other special interests invest so much in politics and lobbying. The regulatory state, which has taken away much of the power that used to reside with Congress, has its fingers in virtually every aspect of American business and the American economy. While there are many areas, such as food and drug safety, where this is arguably necessary, it's also clear that many of these regulations, and the laws that authorize them, are being used to reduce competition in specific industries and which are clearly designed to benefit specific companies. This is true of nearly every area of law, including patent and copyright law which has been manipulated by market leaders to provide them with a monopoly long beyond the period that the Founding Fathers likely intended when they authorized Congress to issue such protections. This is why, for example, the movie, television, and music industries and the pharmaceutical industry spend so much on lobbying, because its the easiest way to manipulate the laws to their favor.
It's also worth noting that business interests are not the only bodies that spent millions of dollars per year campaigning for, donating to, and lobbying politicians. We also see the same thing from labor unions, social organizations, citizens groups, and other entities and groups of people doing whatever they can to influence the direction of policy in Washington, D.C. and the capitals of the fifty states. Again, this is because government at both levels has grown to the point where there is virtually no aspect of life where it doesn't involve itself, meaning that there are countless numbers of interest groups who have an incentive to see policy bent in the direction that they favor regardless of whether or not that direction is good for the nation as a whole or, indeed, for the majority of Americans.
In the end, of course, we're not going to get politics completely out of the business world any more than its likely that we're going to get money out of politics. However, if you really want to reduce the influence that big business has over government then you need to start looking at reducing the ability of the state to hand out favors and pick winners and losers in the marketplace. Until you do that, business interests will continue to try to use money to influence politics to their advantage. And, more often than not, they'll win.