Think Before Running For President
Byron York argues that the lesson of Rick Perry's candidacy is "Think before you run."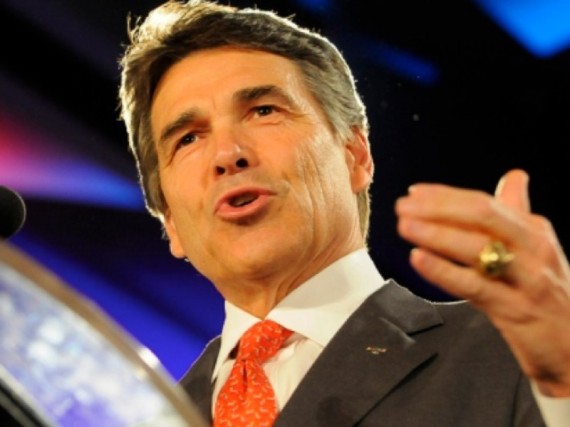 Byron York argues that the lesson of Rick Perry's candidacy is "Think before you run."
The Rick Perry who has taken the stage in four Republican debates so far is a man who, for all his governing success in Texas, appears not to have thought enough about why he wants to be president of the United States and what he would do if he achieved his goal. When critics gently say that Perry's presentations have been "light on details," they're really saying Perry doesn't seem to have thought things through.

More than anything else, a lot of thinking should precede a run for president. There's no time to think about much of anything once the campaign begins, and there's no way a candidate can collect and organize a lifetime of experiences into a coherent approach to national issues once he's flying from stop to stop. A candidate has to have done his thinking long before he hits the road or steps on a debate stage.

[…]

There's no doubt former Massachusetts Gov. Mitt Romney has thought a long, long time about being president. Romney can tell you, at any level of generality or detail you want, why he is running and what he would do if he won. He adjusts to new issues and questions by building on all the preparation he's already done.

For Romney, debate preparation involves taking all the things he has already thought through and finding the most effective way to present them in one-minute answers. For Perry, debate preparation is trying to learn new stuff about national issues that he should have been thinking about a long time ago.
This is quite right. Perry has been in big-time politics for more than a decade, successfully governing a second largest state in the country and getting re-elected time and again. He can't possibly be a dolt. Yet he comes across as one in debates because he's just not intellectually prepared to discuss national policy.
York reminds us of Harriet Miers, a fine and accomplished lawyer who was a superbly qualified White House Counsel but quickly demonstrated upon nomination to the Supreme Court that "she clearly had not spent a lifetime doing the kind of legal thinking that prepares one for the highest court." The more obvious parallel is Sarah Palin, a charismatic small state governor suddenly thrust into the national spotlight as the vice presidential nominee. As steeped as she was in local Alaska issues, she obviously hadn't given much more than a passing thought to national and international policy beyond the level of stump speech bromides. You just can't cram for that kind of thing in a couple of weeks.
Contrast their performances with that of Barack Obama, a national political neophyte who won the presidency seemingly out of nowhere. At the time the 2008 campaign kicked off, he'd spent two years on the national stage as a backbench Senator. But he'd spent almost a quarter century thinking about politics, studying political science and international relations at Columbia and constitutional law at Harvard, teaching constitutional law at Chicago, and then running for the Senate.
Governors start out with a huge deficit in a presidential race, in that they tend to be mired in local issues and have little grasp of national, let alone international, issues. But the ones who successfully run for the presidency typically have their eyes on that prize for decades and are fascinated by the national debate. Bill Clinton was a delegate to Boys State and Boys Nation as a high schooler. Jimmy Carter was a Naval Academy man with years of military experience.
George W. Bush was an outlier. Despite his father and namesake having been president, vice president, CIA Director, UN ambassador, RNC Chair and otherwise the best credentialed president since the Founding Generation–and having worked informally in his dad's White House–Bush seemed not all that interested in the issues and struggled in the early debates. He somehow pulled it together and won. There's little sign Perry is going to follow that path.