Thinking about the Injustice that Feeds the Flame
The evidence is clear. Injustice feeds rage and rage sometimes boils over.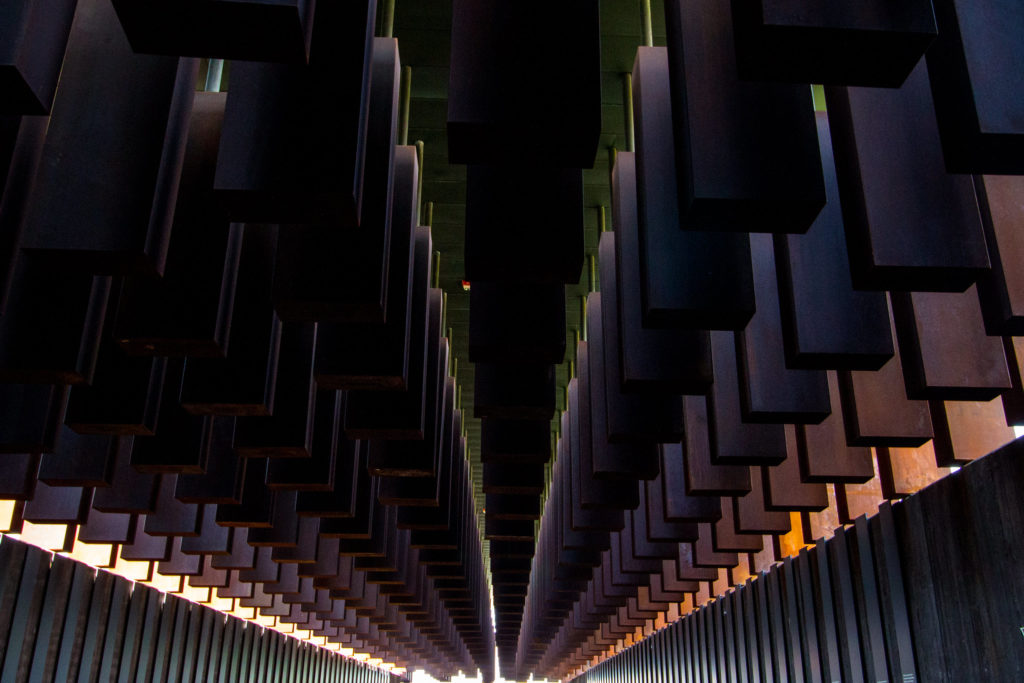 The first viral video, before any of us knew what a viral video was, of police beating an African-American man that I can think of was Rodney King. It was Los Angeles in March of 1991. I know that there was news footage of police attacks on African-American protestors in the 1960s, and one suspects perhaps other footage later, but the King beating was a foreshadowing of things to come decades later: the police being caught by a private citizen in what they thought were hidden moments.
The officers who beat King, three white males and a Hispanic male, were tried for assault and the use of excessive force. Their acquittals in state court (there was eventually also a federal trial) let to riots in Los Angeles in 1992.
NPR had a retrospective on the 25th anniversary of those events, for anyone who is unfamiliar, or who needs a refresher: When LA Erupted In Anger: A Look Back At The Rodney King Riots.
My mind goes back to those events for obvious reasons, as there are a number of parallels. I think, too, I felt some personal connection to those events in the since that while I was in graduate school in Texas when it all happened, I had recently lived in Southern California and had family there, including a sister at UCLA at the time.
My mind goes back too because I can retrospectively see how little I understood of those events at the time. I did not understand what a glimpse into the reality of problems with police and African-Americans we were all seeing. I was hardly ignorant of the problems of race as an abstraction, but as a white kid from the suburbs, I really had no clue. Retrospectively as well, I am still struck by how little these issues were addressed in school, whether it was in Texas or California. The aforementioned violence of the 1960s? Hardly mentioned, to my recollection. I was vaguely aware, at best, of words like "Selma" and "Bull Connor," but I am not sure how far into adulthood I got before I could have really talked about such things with any intelligence (and I was a "political junkie" from a young age).**
At best, all of that stuff was ancient history. I knew, for example, what a lynching was, but I had no broader historical context for it.
Anecdotes aren't data, I know, but I am willing to bet that most of us did not receive much in the way of education on these topics (and that that is probably still true now).
What the King video presaged, however, was our current era wherein the advent of the cell phone camera would bring us increasingly frequent glimpses of what had been happening out of the sight of most of us. And to deploy a cliche: out of sight, out of mind.
Now, it should be very much on our minds. Although even in plain sight, not enough mental energy is going into addressing these clear problems. Of late we have gotten increased glimpses into what is clearly a massive problem of injustice.
My initial thought for this post was to compile a list of examples, but that, depressingly, became too daunting a task. So here are some places to start, such as a list of high profile examples from just 2015/2016 via the CBC: 14 high-profile police-related deaths of U.S. blacks.
NPR's Code Switch podcast provides the following list of what people were doing before they were shot (A Decade Of Watching Black People Die):
We wanted to learn more about each person's final moments before the police ended their lives. Here's some of what we learned:

Eric Garner had just broken up a fight, according to witness testimony.

Ezell Ford was walking in his neighborhood.

Michelle Cusseaux was changing the lock on her home's door when police arrived to take her to a mental health facility.

Tanisha Anderson was having a bad mental health episode, and her brother called 911.

Tamir Rice was playing in a park.

Natasha McKenna was having a schizophrenic episode when she was tazed in Fairfax, Va.

Walter Scott was going to an auto-parts store.

Bettie Jones answered the door to let Chicago police officers in to help her upstairs neighbor, who had called 911 to resolve a domestic dispute.

Philando Castile was driving home from dinner with his girlfriend.

Botham Jean was eating ice cream in his living room in Dallas.

Atatiana Jefferson was babysitting her nephew at home in Fort Worth, Texas.

Eric Reason was pulling into a parking spot at a local chicken and fish shop.

Dominique Clayton was sleeping in her bed.

Breonna Taylor was also asleep in her bed.

And George Floyd was at the grocery store.
Moving away from specific examples to broader reality is a study discussed in the LAT last year: Getting killed by police is a leading cause of death for young black men in America and the broader Mapping Police Violence project. See, also, WaPo's police shooting database and a similar project by The Guardian.
And, I would note, that beyond police shootings we have things like the killing of Trayvon Martin in 2012, and that of Ahmaud Arbery earlier this year.
Or, to take an example with a non-violent (thankfully) event, I would recall Henry Louis Gates' arrest in 2009. Or, another thankfully non-violent event (but with a clearly violent undertone) from recent weeks: a confrontation in Central Park over an unleashed dog and guy who wanted to look at birds.
These are not just a series of disparate events. They are all sewn together with the threads of racism that, in turn, all too frequently results in violence aimed at black males. And we cannot ignore the way these recent events connect back to Rodney King (and all the unvideoed events over the decades and now) as well as back to the Civil Rights struggle and to Jim Crow and to slavery. Until we fess up to that as a country and try to engage in serious reform, protests will emerge and morph from nonviolence to violence. And if we pretend like this is just the reflection of "thugs" or even "outside agitators" instead "the language of the unheard" and driven at a significant level by deep and real resentments and injustice then someone will be writing a quarter-century from now about some other city that was set ablaze (indeed, likely sooner).
I am trying to tread lightly on everything this going on at the moment as it pertains to the killings of George Floyd and Breona Taylor and the subsequent unrest. I am extremely cognizant of the fact that I am a suburban middle-aged white man from a privileged background and am highly educated with titles that afford me some minor, but not insignificant, level of prestige in our society. I, therefore, cannot really fully understand the rage and injustice being discussed.
Still, it is clear that we have a systematic problem with police. This is just a fact backed by clear empirical evidence. We also have a broader social problem with race, and especially with attitudes towards black males. We inadequately teach our own history, which doesn't help generate appropriate responses and solutions.
I get that things are better now than they were in 1955 or 1965 or 1975 and even 1992. But better is relative and whatever else one wants to say, it isn't good enough.
I will conclude by ranging into my wheelhouse and note that it is a telling fact that the US did not really become a fully functional democracy until the passage of the Voting Rights Act in 1965, because we did not true universal suffrage until that point. And we still struggle with adequate voting rights in 2020 as things like voter ID, gerrymandering, the judicial gutting of the Voting Rights Act, and the disenfranchisement of ex-felons have all help contribute to making it more difficult for African-Americans to vote and/or to be represented adequately in government. And I do think that lack of adequate representation further leads to feelings of helplessness and amplifies injustice.
---
Note: I am not an expert on the politics of race, nor am I an expert on the politics of protest. I will say that as a Latin Americanist I have studied the politics of violence and the ways in which the state responds. As someone who studies democracy, I do look at mass behavior.
*Taken at the National Monument for Peace and Justice in Montgomery, AL. It is a sobering place that I highly recommend visiting.
**On a related note, I don't think I read Alexander Stephen's Cornerstone Speech until I was an Assistant Professor, but I had adsorbed the "state's rights" arguments about the Civil War as a youth in Texas.