Third Circuit Rejects Trump Campaign Appeal
They were rejected bigly.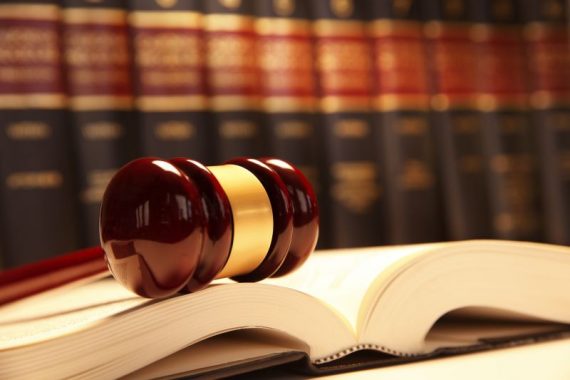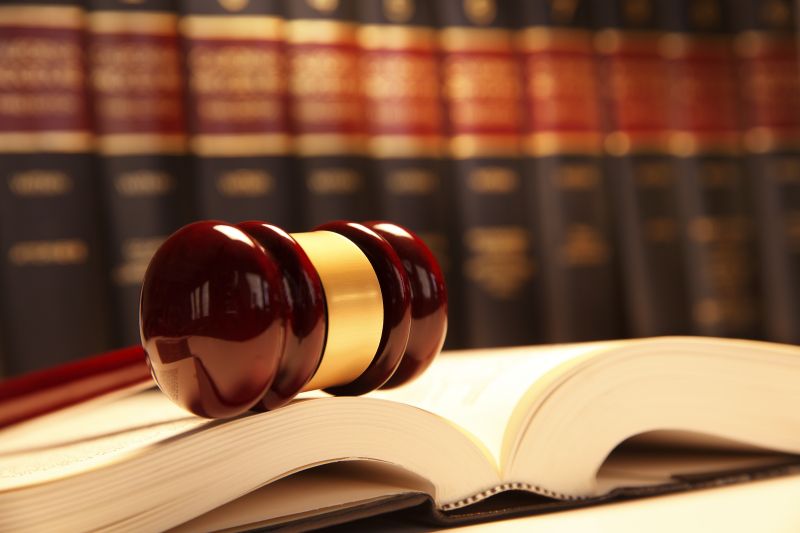 Earlier today a three-judge panel of the US Court of Appeals for the Third Circuit issued a ruling in the Trump campaign's appeal of their failed attempt in federal district court to overturn the results in Pennsylvania. The panel consisted of two Geroge W. Bush appointees, D. Brooks Smith (the Chief Judge) and Michael Chagares as well as a Trump appointee, Stephanos Bibas, who wrote the opinion.
The opinion was not kind to the campaign.
From the introduction:
The Campaign's claims have no merit. The number of ballots it specifically challenges is far smaller than the roughly 81,000-vote margin of victory. And it never claims fraud or that any votes were cast by illegal voters. Plus, tossing out millions of mail-in ballots would be drastic and unprecedented, disenfranchising a huge swath of the electorate and upsetting all down-ballot races too. That remedy would be grossly disproportionate to the procedural challenges raised. So we deny the motion for an injunction pending appeal.
Towards the end of opinion, on page 17, Judge Bibas writes:
As discussed, the Campaign cannot win this lawsuit. It conceded that it is not alleging election fraud. It has already raised and lost most of these state-law issues, and it cannot relitigate them here. It cites no federal authority regulating poll watchers or notice and cure. It alleges no specific discrimination. And it does not contest that it lacks standing under the Elections and Electors Clauses. These claims cannot succeed.
Well, then.
It cannot be stressed enough that Rudy Giuliani and the Trump campaign have repeatedly alleged massive electoral fraud, but they did not bring any evidence to court.
Indeed, even as they sought to overturn the election results, they did not even claim fraud in court. From page 11 of the opinion:
To start, note what it does not allege: fraud. Indeed, in oral argument before the District Court, Campaign lawyer Rudolph Giuliani conceded that the Campaign "doesn't plead fraud." Mot. to Dismiss Hr'g Tr. 118:19-20 (Nov. 17, 2020). He reiterated: "If we had alleged fraud, yes, but this is not a fraud case." Id. at 137:18.
Other noteworthy passages are as follows (all emphases mine).
From page 12:
Though it alleges many conclusions, the Second Amended Complaint is light on facts.
and
"[u]pon information and belief, a substantial portion of the approximately 1.5 million absentee and mail votes in Defendant Counties should not have been counted." Id. ¶¶ 168, 194, 223, 253. "Upon information and belief" is a lawyerly way of saying that the Campaign does not know that something is a fact but just suspects it or has heard it.
and
the Campaign offers no specific facts to back up these claims.
Also interesting (page 14):
3. The Campaign never pleads that any defendant treated the Trump and Biden campaigns or votes differently. A violation of the Equal Protection Clause requires more than variation from county to county. It requires unequal treatment of similarly situated parties. But the Campaign never pleads or alleges that anyone treated it differently from the Biden campaign.
Page 15:
4. The relief sought—throwing out millions of votes—is unprecedented. Finally, the Second Amended Complaint seeks breathtaking relief: barring the Commonwealth from certifying its results or else declaring the election results defective and ordering the Pennsylvania General Assembly, not the voters, to choose Pennsylvania's presidential electors.
It cites no authority for this drastic remedy
Page 16:
Here, however, there is no clear evidence of massive absentee-ballot fraud or forgery. On the contrary, at oral argument in the District Court, the Campaign specifically disavowed any claim of fraud.
Page 19:
Granting relief would harm millions of Pennsylvania voters too. The Campaign would have us set aside 1.5 million ballots without even alleging fraud. As the deadline to certify votes has already passed, granting relief would disenfranchise those voters or sidestep the expressed will of the people. Tossing out those ballots could disrupt every down-ballot race as well. There is no allegation of fraud (let alone proof) to justify harming those millions of voters as well as other candidates.
The brazen disregard for the voters of the United States on display here is stunning.
Law professor Rick Hasen assesses the case thusly at his Election Law Blog:
This is an utter repudiation of the Trump campaign's ridiculous lawsuit by three Republican-appointed judges. It shows the absurdity of the litigation: besides the fact that the case was poorly lawyered—Rudy Giuliani's oral argument was the worst I have heard in 25 years of following election law cases-the case was as weak and conclusory in its allegations of wrongdoing as it was spectacularly antidemocratic in seeking to disenfranchise all of Pennsylvania's voters by putting the matter after the fact into the hands of the state legislature. It was an awful lawsuit, and it was right to be rejected by the court, but it is still good to see the courts hold and not allow for a lawsuit that would have overturned the results of a legitimate election on the flimsiest of pretexts.
He also provided this handy summary of other cases of relevance via Twitter:
To be clear: this was a clown show of epic proportions but we should not forget that the clowns in question tried to disenfranchise the voters of Pennsylvania. This was a despicable, anti-democratic act.
And it should be stressed, on the off chance that someone who is reading this thinks that there was massive fraud, that if the Trump administration had any evidence of its claims of fraud, it failed to use it in court. They have lost over two dozen cases in court. Why would that be if they had any evidence whatsoever?
Rudy is a grifter who is lying to the public, plain and simple (the same is true of Trump). Rudy, however, has demonstrated in court to be a liar insofar as he only makes claims of fraud at press conferences, not when before a judge who could hold him accountable. When he is in court, he focuses on minor issues, like the distance between observers and ballot-processing.
If skeptics want to test what evidence team Trump thinks they really have, as opposed to what they will claim to get on TV, just look at what they are willing to present in court.