This Just in: Presidential Candidates are Egomaniacs
And presidentialism encourages this kind of behavior.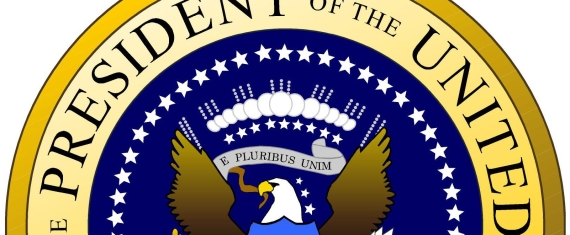 I found the following headline/story at Hot Air amusing:  Brit Hume: Obama told a friend of mine before he was elected, "Wouldn't it be great for the world if I were president?"
Let's set aside the silliness of the "a friend of mine told me" (and from six years ago no less) and stipulate the premise for the sake of discussion.  Having done that, let me note this is what every candidate who runs for the presidency thinks.  Who would pursue the job if they did not think that way?  Why else do these individuals put up with the process to get the job, let alone the job itself, if they don't believe this to be true?
As I have often noted to my students over the years:  to seek to be president is to assume that one is uniquely qualified out of over 300 millions Americans to assume not only the most powerful position in the US government, but one of the most powerful positions in all the world.  This requires a great deal of self confidence (to understate the matter more than a tad). Indeed, what is a presidential campaign other than a multi-year attempt to argue that "Wouldn't it be great for the world if I were president?"
As an aside, I would note that presidential systems such as ours require that people of that point of view work their way through politics and, indeed, incentivize the behavior in question.  One has to have a pretty strong ego to seek to be Prime Minister as well, but one has to work to build a party/coalitional majority to do so, which requires a different set of strategies.  (Not to mention that a PM does not compete in a national election in which he or she personally receives the accolades and votes of the citizens).
So, as I often note, institutional design matters and the design of our executive branch very much encourages the kind of thinking that is being made fun by Hot Air and Fox News here.  Of course, partisans often like to think that only the other party is filled with egomaniacs, while their co-partisans are just servants seeking a better America.