Thoughts on the Likely Government Shutdown
A government shutdown is not just a hypothetical in a debating contest. It will affect real people.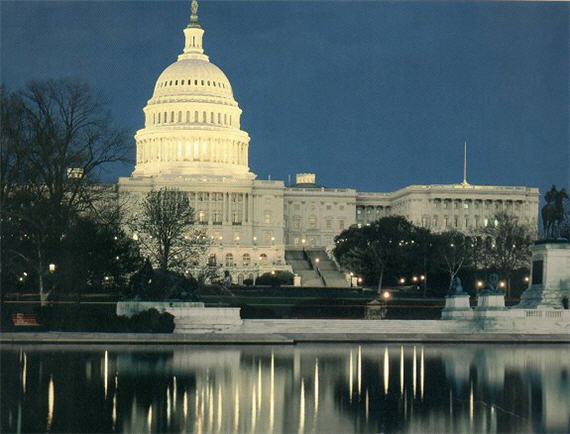 A continuing resolution for the remainder of the current fiscal year will not solve any long-term (or, really, even short-term) fiscal problems.   As such, it does not strike me as a wise place to have a fight–especially one that will lead to a government shutdown, since a government shutdown will create its own fiscal problems by creating costs associated with recovering from the shutdown (and generate, in general, a host of inefficiencies).
Given that the Democrats appear willing to accede to a number of Republican cuts, it would seem that they should take those gains and move on to bigger fights.
Further, I find it rather frustrating that there seems to be little acknowledgement from the Republican of this issue that a shutdown will actually affect real people.  And I am not even specifically thinking about issues of people receiving services (although that is an issue worthy of consideration as well), but government employees (including deployed troops) who may miss at least one paycheck (if not more, depending on duration).  Yes, they will eventually be compensated in full (with all of the commensurate inefficiencies entailed in such circumstances) but since most people rely on their paychecks to pay bills on the table right now, deferred payment is going to create any number of headaches for thousands upon thousands of persons whose only crime is working for the federal government (again, including members of the US military who are, in fact, public sector employees).
Most of the people reading this post likely would have a hard time paying all of their bills if even one paycheck was disrupted (especially if one is paid on a monthly basis).  Sure, that shouldn't be the case in theory (we should all have emergency funds and all that, just in case).  And while, no doubt, some of us could weather such a disruption without serious problems, the bottom line would remain that it would be a significant disruption.  And to what end?  To me, the goal is ultimately to score political points and engage in political theater.  The best possible interpretation is that a shutdown will help secure a pittance of additional budget cuts.  Neither the best nor worst scenario strikes me as worth it.
A key element of politics (and, more importantly, governing) is knowing which battles are worth fighting as well as which hills are worthy to die upon.  A handful of additional cuts, it strikes me, is not worth a government shutdown.
Further, the Republicans, and especially the Tea Party freshmen, need to understand that the institutional configuration of the US government is construed in such a way that controlling only one chamber of the legislature (not to mention lack of control of the veto-armed executive branch) simply means that one does not get everything one works.  Compromise is rather necessary under such conditions.
Back to the fundamental issue that strikes me about all of this:  a government shutdown is not just some symbolic action.  Rather, it affects real people.  It affects government employees, it affects people who receive services from the federal government, and it affects people whose businesses are linked, all or in part, to federal services (e.g., pharmacies that fill prescriptions for Medicare and Medicaid patients).   This is not some debate over lunch at the student union building where all that is at stake is making some half-formed philosophical argument.  This is real life.
My dissatisfaction with/critique of the Republican Party is that they seem not to take real life issues into sufficient consideration and, instead, seem more motivated by simplistic ideological positions (if not downright magical thinking).  Part of why I highlight troops multiple times above is that they are supposed to be near and dear to the hearts of the GOP.  Further, given the age range for most troops, they are quite likely to be living paycheck-to-paycheck.  Where is that real concern about that fact?  It seems to me that if we are going deploy (often repeatedly) young men and women to war zones, the least we could do is pay them on time.*
I also think pointing to military personnel in this case is noteworthy because they are, to repeat myself, public sector employees.  Given the exalted place that members of the armed forces occupy in the Republican pantheon, this is quite ironic when one simultaneously considers the low place that public sector employees (as a generic category) occupy in that same pantheon.  Indeed, the Defense Department is the largest employer in the US government, if memory serves.
I understand the basic notion from a conservative/Republican POV that government is too big.  However, the use of a government shutdown as a tool of politics is to pretend like government is unnecessary–and yet we all know that that is untrue.  There will be plenty of jokes, especially on talk radio, about the fact that when the government shuts down that no one will notice and yet, the point is:  a lot of people will notice (and I made such jokes back during the Gingrich shutdown of 1995).  However, to make such jokes is to forget on whom the joke is on.
Ultimately neither side is ever going to be able to fully implement its ideological vision for the country, which is likely a good thing.   As such, it would be nice to see some reasonableness on this issue to prevail.  But, alas, that is likely asking too much.
*I happen to know for a fact that a former student of mine, who is currently deployed, is quite concerned about lack of pay in the short term.