Three NFL Cities May Be Impacted By NFL Blackout Rule This Weekend
One of the dumbest rules in sports may mean that people in three cities can't see their teams play this weekend.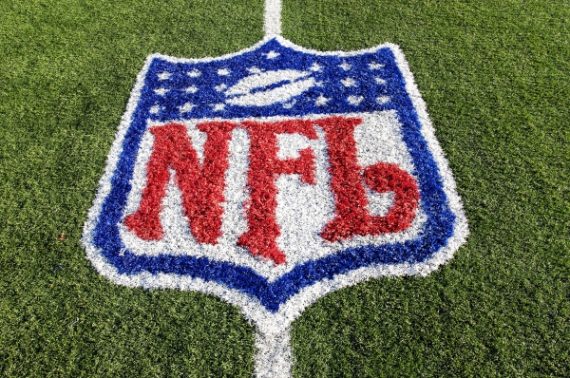 Yesterday, I noted that slow ticket sales threatened to result in Green Bay, Wisconsin based Packers fans from not being able to see their team take on the San Francisco 49ers on television this weekend. Now, it turns out that there are two other cities on the list:
When it comes to ranking the popularity of professional sport leagues, there's the National Football League…and there's everyone else.

$10 billion annually in revenues. NFL telecasts—particularly on Sunday nights-always the top program in its timeslot. 30 million people—including over five million women—now play Fantasy Football. Needless to say, CommissionerRoger Goodell is one of the most powerful men in the country right now.

So that's why it was shocking to see that three playoff games this weekend in Green Bay, Cincinnati and Indianapolis…actually hadn't sold out yet. What makes this development particularly interesting from a television perspective is the NFL's antiquated blackout rule, which states if a team doesn't sell every last seat (in this case by 4:35 PM EST Friday), the game gets blacked out locally in the home team's market. Considering many of these stadiums were built on the backs of taxpayers, not allowing them to watch their team because they're not reaching deeper into their wallets is (for lack of a better term)…rich.
In the Mediaite story linke above, Joe Concha notes just how obsolete the report actually is:
What makes the rule antiquated is simply a matter of revenue and how it gets generated. Back in the 1973 when the rule was first introduced, NFL teams largely depended on ticket sales for the bulk of its revenue. That aspect has drastically changed with the improvement of television (cable, larger screens, more camera angles, invention of high-def, etc.), resulting in rights fees going from millions then to billions now. Consequently, ticket sales are basically an afterthought now…it's truly all about the tube and networks outbidding each other for the monster ratings that come with the package.

Ironically, technology has made the league what it is now, but in the process has assisted in hurting it at the gate. With HD and relatively affordable flat screens populating an increasing amount of living rooms across the country, the experience of watching a game at home has become so awesome, the urge to attend a game live has diminished.

After all, why spend 6-8 hours of a day off battling stadium traffic, pay insane parking fees (locally here at MetLife Stadium in New Jersey, the cost for parking alone is $250.00 for eight regular season home games), drop hundreds on just halfway-decent tickets, pay $10 for ONE beer, and be subjected to overserved idiots when you can have a better, infinitely more cost-effective game experience without ever leaving your home?

And if you live in Green Bay or Milwaukee, not leaving the homestead means avoiding certain frostbite that comes from sitting outdoors in minus-30-degree wind chills, as is the forecast this Sunday's 49ers-Packers tilt. But remember, the league says if you don't help buy up the remaining 5000 tickets available at Lambeau Field, you're not seeing this game in any capacity. Ironic considering the Pack-which is publicly owned-has sold out every regular season game since 1959.

So should the NFL punish its fan base by blacking out games because they fall a few thousand seats shy of selling out a game, particularly when the money generated isn't remotely as crucial as it used to be?
The answer to this question seems to me to be rather self-evident. Given that both the league and owners have act in concert over recent years to seemingly make it more expensive and more difficult for an NFL fan to attend a game in person via everything from the price of the tickets, to the price of parking while simultaneously locating stadiums in areas not served by easy-to-use mass transit, to the preferences that have been given in recent years season ticket holders and luxury box holders, the idea of taking a family of four to see a game in person has become far harder to justify for an average family. This is especially true given the fact that the league has also worked hard on enhancing the quality of its television offerings via things such as the NFL Red Zone. In many ways, we are a now at the point where watching the game at home allows you to see the game more closely, and in more detail, than one ever possibly could from even the best seat in the stadium. Given all of that, and factoring in such things as the below zero, before even calculating wind chill, temperatures that Lambeau Field will see on Sunday, is it any surprise that people are choosing to stay home more and more? Even with that choice being made, the vast majority of NFL games still sell out, which is why these three Playoff games are standing out like sore thumbs and pointing out the absurdity of a rule crafted at a time when the NFL was making far less money off its broadcast contracts than it is today. As I argued last month with respect to the FCC's blackout rules, these rules were meant for a different time and now seem to serve no other purpose other than to annoy fans on the rare occasions when they come into play.
As I said yesterday, if these tickets remain unsold, I suspect that some corporate sponsors will step in and buy up the remaining tickets in order to allow the games to be broadcast. It would be a de minimus price for a major corporation, and would garner some not insignificant public goodwill I suspect. Whether that happens or not, though, CBS and NBC have announced another solution:
Beginning this weekend, NBC and CBS will begin streaming their coverage of the NFL playoffs for free.

While The Verge writes that NBC did this in 2012, CBS is broadcasting the games online for the first time.

The games on each network will vary. NBC will air both its wild card matchups Saturday on the NBC sports website. CBS will stream all four of its playoff games as well as the AFC championships.

Although these networks are doing their best to capitalize on the last shred of ratings they can get before this year's football season officially ends, Fox will be streaming the ultimate event.

Variety reports that the channel will live stream the Super Bowl, but the NFC playoff streams will be barricaded behind a paywall. NFC postseason games will be available for a stream to a selection of pay-TV partners like Comcast, AT&T U-verse, and Cablevision Systems.
This is all presumably permitted under the terms of their respective contracts with the NFL. Of course, it won't completely solve the blackout problem for people who might not have Internet access, and watching a game on your laptop, desktop, or tablet isn't exactly the same as watching it on television. But, it's better than nothing I suppose. Of course, the other solution would be for the NFL to waive the rule for at least this weekend as a step toward ending it entirely. But that may make too much sense for the NFL.
Update: Both Green Bay and Indianapolis have now sold out their games, and Cincinnati is close to a sell out thanks to a purchase of a "large quantity of tickets" by the parent company of grocery store chain Kroger, the Chicago Tribune reports. Presumably, the Benglas will sell out in time as well, but none of these does anything to alleviate the stupidity of the blackout rules.