Three Tom Bradys?
A breakdown of a remarkable career that's not yet finished.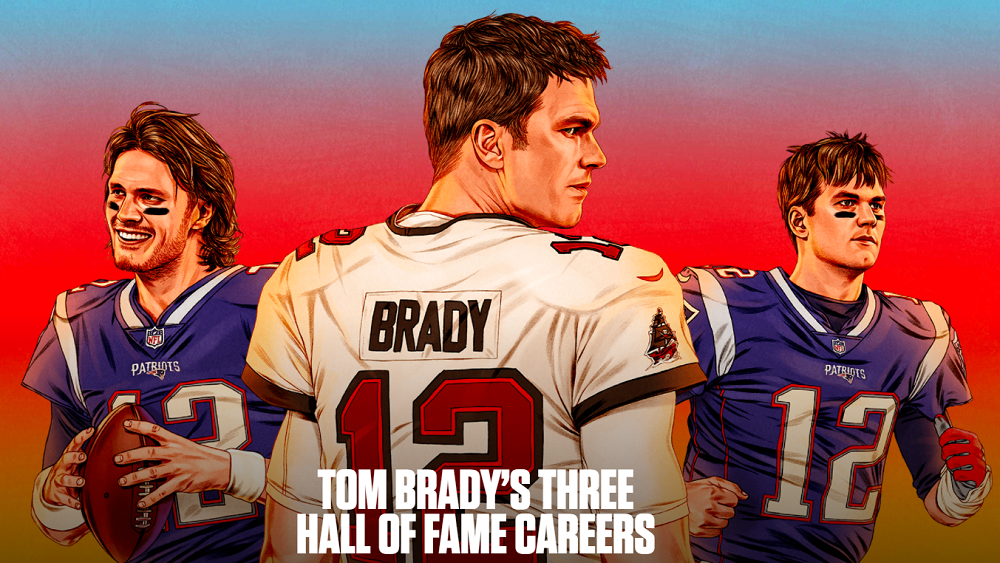 I wanted to call your attention to an interactive feature from the ESPN staff titled "Tom Brady's Three Hall of Fame Careers." While it's probably not of much interest to non-sports fans, his accomplishments are truly remarkable.
They divide Brady's 21 seasons into three 7-year careers. The graphic representation is a great summary of a much longer argument explored in the feature: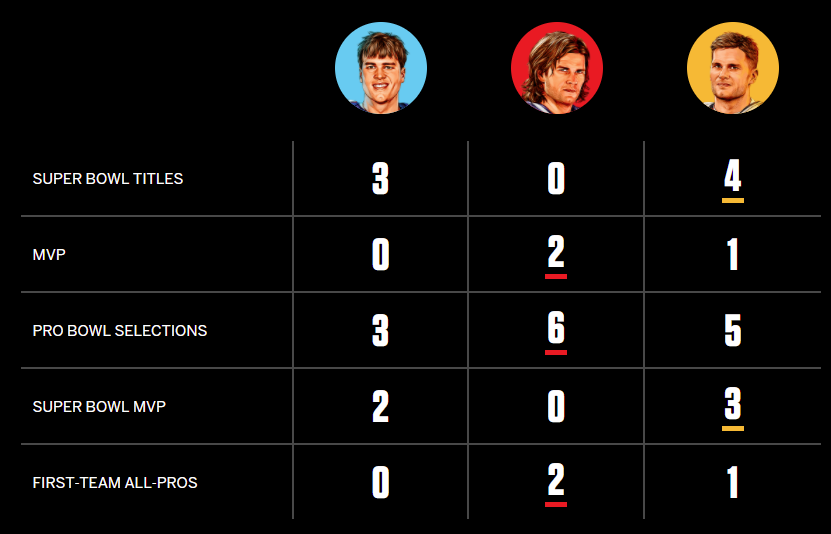 There's little doubt that, even with only a 7-year career, Bradys 1 and 3 would be first-ballot Hall-of-Famers. Both are far more accomplished than Eli Manning, who will surely get in. Arguably, Brady 2—who didn't win a Super Bowl but had enormous individual accolades—has the shakiest case and yet the best career.
Not in the piece but noteworthy: Brady has more Super Bowl wins than any franchise in the NFL. The Pittsburgh Steelers set the record at six and it was ultimately matched by Brady's Pats, with all six coming with Brady under center. No other team has more than five. Brady added a seventh ring last year with the Buccaneers.