Tim Pawlenty Doesn't Know Why He Wants To Be President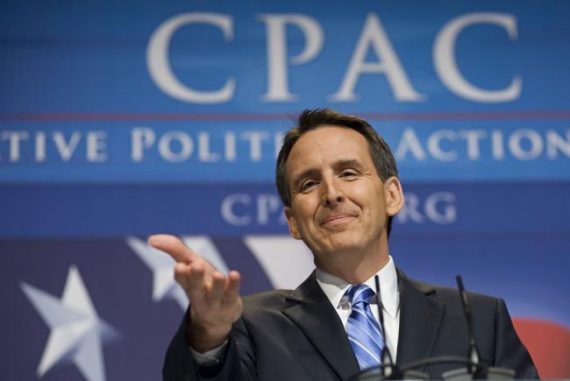 Why do you want to be President?
It's a simple question, one you think a Presidential candidate would have a quick, soundbite type answer to, but Tim Pawlenty couldn't come up with one when the question was posed to him:
And when I ask Pawlenty, during a second interview in Des Moines, Iowa, exactly when he decided he was up to the grand challenge of the presidency, he answers in less than grandiose terms, explaining how he'd set up a political-action committee in 2009. I try again, saying I am curious about when he first imagined himself worthy of the history books, ready to send soldiers to their deaths and endure the national stage's harsh toll. "I don't know," he replies. "I wish I had a good answer for you on that." Pawlenty says it is not an idea that crossed his mind 15 or 20 years ago but that as he considered life as a relatively young ex-governor, he felt obliged not to take the easy path and "go make some money and play hockey and drink beer." He adds that he almost didn't run at all. "Mary and I talked about this at length, and many times, and it was a close call," he says, mentioning his wife of 24 years. He adds with a laugh, "It could have gone the other way for all the reasons you're suggesting."
Ouch. It's a response reminiscent of this one from Ted Kennedy in 1979:
Of course, Kennedy went on to give President Carter a run for his money in 1980 and Pawlenty still has a shot at being a player in 2012 but his response to what seems like the fundamental question about his candidacy reinforces my overall impression that there is a smallness to the man that will keep him from becoming the big player on the stage.