Tim Pawlenty Endorses Mitt Romney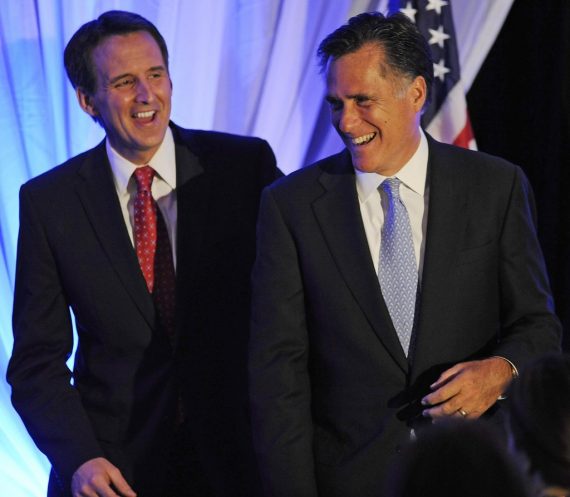 A month after dropping out of the Presidential race after a disappointing performance at the Ames Straw Poll, former Minnesota Governor Mitt Romney has endorsed Tim Pawlenty:
Former Minnesota Gov. Tim Pawlenty endorsed Mitt Romney for president Monday, praising his onetime rival for his "leadership ability" and the "depth and scope of [his] private-sector experience."

"I believe he's going to be our party's nominee," Pawlenty said on "Fox and Friends," predicting Romney would be a "transformational and great president."

Less than a month after ending his own White House bid, Pawlenty was in sync with the Romney campaign's message on everything from jobs to health care, to Social Security and Rick Perry.

Asked how he could endorse a candidate who he once mocked as the author of "Obamneycare," Pawlenty said he'd spoken about health care with Romney and concluded: "Mitt Romney is 100 percent dedicated and committed to repealing Obamacare."

Defending Romney's jobs record as governor of Massachusetts, Pawlenty said Romney had "great success when it comes to growing jobs and the economy," citing his time in business and leading the Salt Lake City Oympics.

Pawlenty also joined the escalating back-and-forth between Romney and Rick Perry over entitlement programs, which Pawlenty said Perry may want to end.

"Gov. Romney wants to fix Social Security. He doesn't want to abolish it or end it," Pawlenty said. "Gov. Perry has said in the past that he thought it was 'failed.'"

Pawlenty, who is joining the Romney campaign as a national co-chairman, said he wasn't angling for any other job in giving Romney an early endorsement.

"I'm not going to consider being VP. I was down that path once before with John McCain," he said. "That won't be part of the future for me."
Pawlenty wasn't very high in the polls when he dropped out, so it doesn't seem likely that his endorsement will help Romney all that much. Nonetheless, this may be the beginning of the GOP Establishment lining up behind the former Massachusetts Governor as the race narrows down to a Romney/Perry fight.