Tim Pawlenty Fails In Comeback Effort, Confirming That The GOP Is Trump's Party
Former Republican Governor Tim Pawlenty failed in his comeback effort last night, confirming yet again that the GOP is now the Trump Party.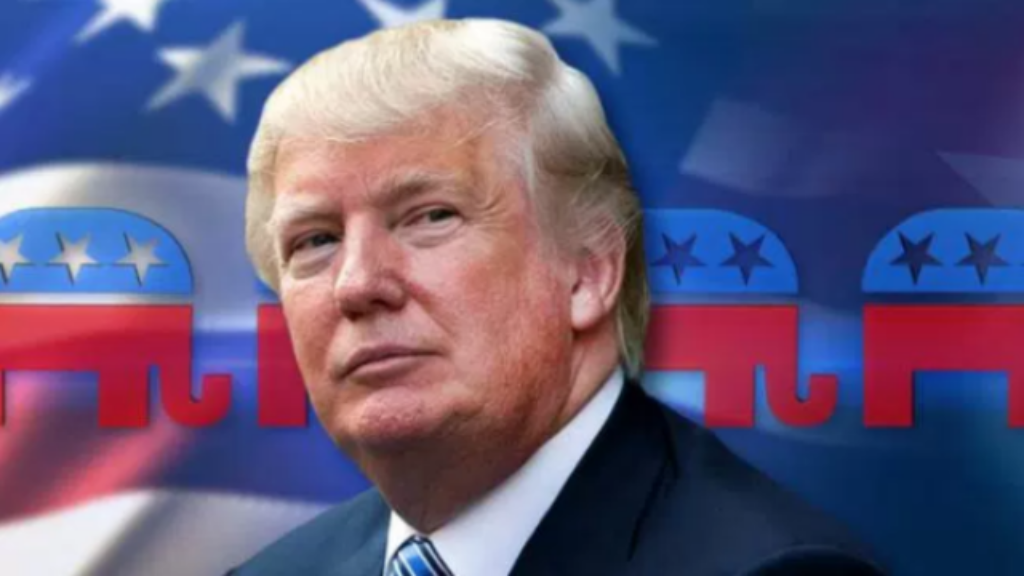 Former Minnesota Governor and Presidential candidate Tim Pawlenty fell short in his bid for a comeback after a primary race that indicated just how much the Republican Party has changed in the past six years:
Former Minnesota Gov. Tim Pawlenty (R) failed on Tuesday in his comeback bid for a third term, as state Republicans chose Hennepin County Commissioner Jeff Johnson (R) as their nominee to replace the state's term-limited governor.

With 68 percent of precincts reporting, Johnson was projected as the winner by The Associated Press with 53 percent  of the vote compared to Pawlenty's 44 percent.

The Republican primary became unexpectedly contested in the final weeks before voters headed to the polls.

Johnson, who was the party's nominee for governor in 2014, cast himself as President Trump's ideological compatriot.

Pawlenty distanced himself from then-candidate Trump after the Access Hollywood tape came out in October 2016, something Johnson used as a centerpiece of one of his most heavily-run advertisements.

In a debate earlier this month, Pawlenty said his rescinded endorsement came after he had voted for Trump by absentee ballot. He accused Johnson of calling Trump a "jackass."

"President Trump was a jackass until he became your hero," Pawlenty told Johnson.

"I supported him," Johnson shot back. "You told people not to vote for him."

The race was former Gov. Pawlenty's first contest since 2012, when he briefly ran for the Republican presidential nomination. That year, he finished third in the Iowa straw poll, a disappointing finish behind conservative front-runners.

He ended his presidential bid about a month later, after running short of campaign cash.
More from the Minneapolis Star-Tribune:
Jeff Johnson shocked the Minnesota political world Tuesday with a commanding victory in the Republican primary for governor, while U.S. Rep. Tim Walz won a three-way race in the DFL primary, setting up a clash of starkly different visions for the state's future.

Johnson, a Hennepin County commissioner, derailed former Gov. Tim Pawlenty's bid to win back his old job. Pawlenty had been widely seen as the front-runner thanks to much higher name recognition from his two previous terms in office, and Johnson overcame a vast fundraising disadvantage with a message of change and by courting supporters of President Donald Trump.

"We have given the government of Minnesota back to the hardworking, forgotten men and women of this state, and you all helped," Johnson said, gesturing at the jubilant crowd at his primary night party in Plymouth, where he lives.

Walz, who spent 24 years in the National Guard and 20 years as a teacher, celebrated with a raucous crowd of supporters at the Carpenters Union Hall in St. Paul: "I see that beautiful cross-section that is Minnesota and unending possibility that is sitting in this room," Walz said, his face reddened after pumping fists on his way out to Tom Petty's "Won't Back Down."

Walz, who is from Mankato, promised to use his biography and greater Minnesota ties to form new coalitions that could break through the gridlock that has crippled state government in recent years, on issues like taxes and the opioid epidemic. "If we take the state and bind it together, there's nothing we can't do. Nothing we can't do," he said.

Walz defeated state Rep. Erin Murphy and Attorney General Lori Swanson, bouncing back after losing the DFL endorsement at the state ­convention in June to an energetic Murphy campaign.

(…)

Johnson, 51, won the Republican endorsement at the party's June convention. Although badly outspent by Pawlenty, Johnson ran a grass-roots campaign that took him around the state in an RV festooned with his image and the slogan, "Overturn the Status Quo."

Despite a long career in politics that includes losing soundly to Dayton in 2014, nearly a decade on the Hennepin County Board and a stint in the Legislature, Johnson made the case for change against Pawlenty, who previously served as governor from 2003 to 2011.

Pawlenty's stunning primary loss brought a likely end to his political career. Asked at his campaign party in Eagan if he was now retired from politics, he responded: "The answer is yes."

Walz, 54, is a sixth-term congressman from southern Minnesota, and which backed President Donald Trump by 15 percentage points in 2016. He is the ranking Democrat on the House Committee on Veterans Affairs.

He dismissed the outcome on the Republican side: "It didn't matter who they picked because the divisive message would be the same," Walz said. He also said he had a message for Johnson: "This teacher stands up to bullies."

Given the stakes and the candidate résumés, interest groups are expected to flood the November contest with money for advertising — most of it slashing attacks on the opposition.

For months, the political arms of groups like the Minnesota Chamber of Commerce and the Minnesota Business Partnership, which represents the state's largest corporations, were gearing up to help Pawlenty in hopes of a state government more conducive to business tax cuts and an end to big city progressives' drive to increase the minimum wage and other benefits.

Johnson will now need to persuade the big donors that he can win in November after his 2014 loss by 110,000 votes in a good Republican year, in what many considered a lackluster campaign.

On the DFL side, labor unions and a few wealthy contributors who traditionally back the DFL are expected to pour money into the race. These DFL activists are especially alarmed at the prospect of Minnesota becoming like nearby states, which have shifted markedly into Republican territory in recent years.
In an ordinary election, Pawlenty would have been expected to be a shoe-in to win the Republican nomination for the third time notwithstanding the fact that he's been out of politics for seven years. As Pawlenty found out during the course of his campaign, though, Republican politics has changed significantly in the seven years that have passed since he dropped out of the race for President. Although he's been out of office for several years, he remained relatively popular in the state and his time as Governor is still looked back at as having been fairly good years for the state. To some extent, I suppose, he would have suffered some damage from his ill-fated Presidential campaign, but on paper at least it seemed as if Pawlenty should have been a shoe-in to win the GOP nomination. That would have been true, perhaps, were it not for the fact that even the Republican Party in a state like Minnesota has not been immune to the effects of Trumpism and the fact that he was perceived as not paying sufficiently fealty to the President, and that his opponent used the comments he made about Trump at various points during the course of the election campaign in 2015 and 2016. That turned out to be a hurdle even for Minnesota Republicans, and that's a sign of just how much Donald Trump has taken over the Republican Party.
Heading into the race, the race in Minnesota is looking as though it could be surprisingly competitive. which some outsiders are likely to find surprising. The single recent poll of the race between Republican nominee Johnson and Democratic-Farmer-Labor Party nominee Tim Walz shows Walz with a relatively modest seven-point lead in a race where 27% of the voters say they are undecided. It should also be noted that while Hillary Clinton won the state in 2016, she did so by the slimmest of margins in a state that Democrats had won easily in every election since the 1976 contest between Jimmy Carter and Gerald Ford. The only Republican before Trump to come close to winning the state came in 1984 when President Reagan's landslide win put him within 4,000 votes of defeating native son Walter Mondale. Trump, meanwhile, came within 45,000 votes of defeating Clinton and gaining the state's ten Electoral Votes. It's perhaps because of this that several rating agencies such as The Cook Political Report, Larry Sabato's Crystal Ball, and Daily Kos list the race as a toss-up while Inside Elections and RealClearPolitics list the race as leaning toward the DFL candidate.
One factor that could help Walz in the race is that Minnesota voters will also be voting in two Senate races in November in which the DFL candidate seems to be favored to win. One race is a Special Election to finish out the remainder of Al Franken's term in office between Senator Tina Smith, who was appointed to replace Franken last fall after he resigned amid a sexual harassment scandal, and Republican nominee Karen Housley, who has been a member of the Minnesota State Senate since 2012. The second is the race between incumbent Senator Amy Klobuchar, who is seeking a third term in Washington, and Jim Newberger, who has been a member of the Minnesota House of Representatives since 2012. The ratings agencies have both races listed as either "Likely DFL" or better across the board. Because of this, it's possible that Klobuchar and Smith will have sufficient coattails to pull Walz across the finish line. Until we know that for sure, though, this race will be worth paying attention to as we head toward November.
As for the fate of Tim Pawlenty, as I said this is largely a reflection of what has happened to the GOP over the past eight years, something that The Washington Post's Robert Costa captured in a Twitter thread last night:
A scene immediately comes to mind tonight as MN GOV primary results roll in, with Pawlenty finished. The scene: spring 2011. Pawlenty a GOP WH favorite. Nick Ayers, the wunderkind, on board. Donors mostly going to Romney, but many like TPaw. He meets with me and a few reporters.

— Robert Costa (@costareports) August 15, 2018
Pawlenty is confident but skittish about the rise of Bachmann. He's preaching his own version of populism (https://t.co/vgriGuk5bt), "Sam's Club conservatism" that's embraced by Brooks and Salam and Douthat. He tells us that's the GOP future: winning over the working class.

— Robert Costa (@costareports) August 15, 2018
Pawlenty details his whole plan, his path to the nom. Sounds doable. Yet his delivery and his presentation are mild. It's the opposite style of Bachmann, who is roaring anti-establishment. And it's the opposite of a birtherism advocate from NYC making headlines at the time.

— Robert Costa (@costareports) August 15, 2018
Pawlenty, of course, goes on to drop out. Bachmann wins the Ames straw poll that summer but eventually fades. Months later, Rick Santorum, back from political winter, takes up many working-class talking points that are similar to T-Paw's and gives Romney a real race.

— Robert Costa (@costareports) August 15, 2018
A few years later, sitting on a plane with Trump, I bring up Santorum and Pawlenty, and the flashes of populism in the party from 2012 cycle. Trump quickly dismisses the conversation and calls his brand of politics "common sense," not some ideological project.

— Robert Costa (@costareports) August 15, 2018
What Trump saw, and Bachmann saw, and Santorum saw, to an extent, was that in the modern GOP, being a "Sam's Club Republican" is not enough. You cannot respond to economic anxieties with a policy program. Voters want visceral political campaigns, solidarity in grievance.

— Robert Costa (@costareports) August 15, 2018
Pawlenty's comeback bid in MN was encouraged by GOP leaders and donors because it looked like not only a way to win the governor's mansion, but a way to reassure themselves that someone like him could still be a player. Mild-mannered, Sam's Club pitch but loved by C-Suite types.

— Robert Costa (@costareports) August 15, 2018
But the GOP is transformed. Ayers works for Trump. Bachmann is gone, but her right-wing immigration views (her best pal in House was Steve King) dominate the party.

Pawlenty may feel burned tonight, but it's just a version of what he went thru in 2011. And the fire rages. /end

— Robert Costa (@costareports) August 15, 2018
In other words, as both James Joyner and myself have said in the past, the Republican Party is Donald Trump's Party now, and that means candidates like Tim Pawlenty simply aren't going to fly.