Tim Pawlenty: Obama On A "European Pub Crawl"
Earlier this afternoon, Tim Pawlenty's Twitter feed sent out this message: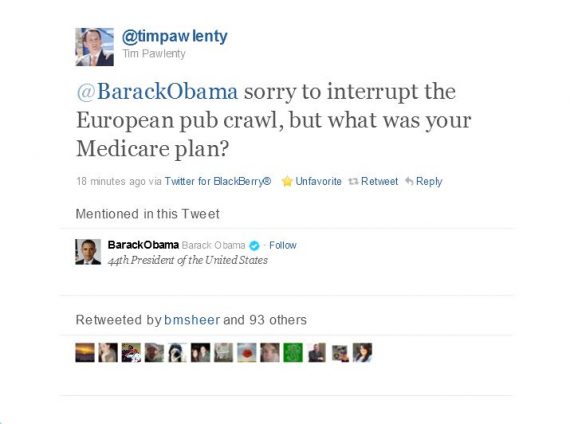 Perhaps the Governor is unaware that the President met with the Prime Minister of Ireland, attended a State Dinner with Queen Elizabeth II, met at length with Prime Minister David Cameron, spoken before Parliament, and is now attending the G-8 Summit.
Pub crawl? Seriously?