Tim Pawlenty To Form Presidential Exploratory Committee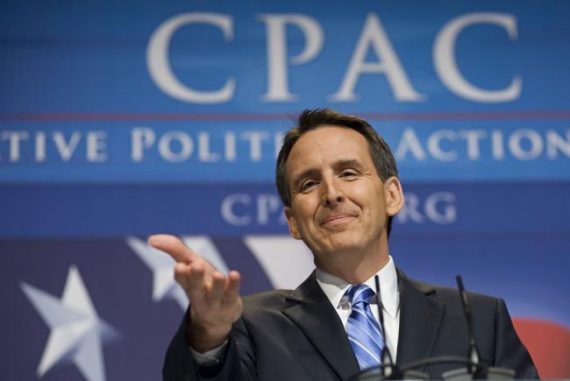 Minnesota Governor Tim Pawlenty is about to dip his toe into the Presidential waters:
Former Minnesota Governor Tim Pawlenty will file paperwork today to organize his bid for the White House into an exploratory committee, he told supporters on a conference call today.

"We're filing the paperwork today to form an exploratory committee to run for president of the United States," he said on the call, to which POLITICO dialed in, he said, saying the committee would allow him to take the "initial steps" to run for president.

The bid, to be announced on Facebook later today, will be headquartered in the Twin Cities.

An aide, Phil Musser, asked donors to wait until April 1 to contribute to Pawlenty's campaign, in order to avoid the impression that he'd tried and failed to raise much money in his first quarter.
I can't say that I've been all that impressed by Pawlenty from what I've seen. His CPAC speech struck me as, well, underwhelming for example. Nonetheless he's consistently polled just below the first-tier group (Romney, Huckabee, Gingrich, Palin) in GOP preference polls and has the potential to do well in the caucuses in neighboring Iowa if he plays his cards right.