Tish Long Becomes 1st Woman US Intel Agency Chief
Tish Long, the new director of the National Geospatial-Intelligence Agency (NGA), is the first woman to head a major U.S. intelligence agency.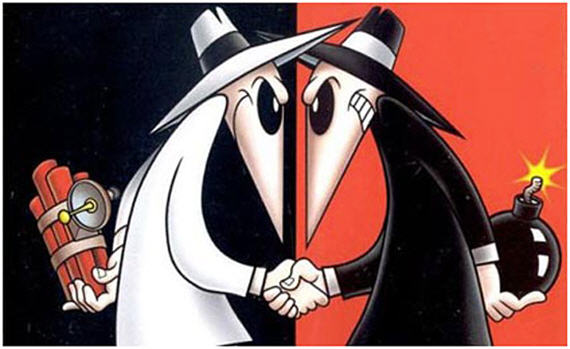 Yet another milestone:
At least a chunk of the glass ceiling will come tumbling down Monday when Letitia "Tish" Long becomes the first woman to head a major intelligence agency.

Long, who has spent 32 years in government service including more than two decades in the intelligence community, will take over as director of the National Geospatial-Intelligence Agency (NGA), the office responsible for collecting and analyzing overhead imagery and geospatial information.
It's mildly amusing that the ceiling is being broken at an agency most Americans don't know exists.
Long doesn't have what people think of as a spook profile:
Long began her career in 1978 as a civilian engineer in training for the Navy, working mostly on submarine acoustic sensor programs.

After a decade as an engineer, she joined the staff of Naval Intelligence.

As she climbed the career ladder, Long served a tour of duty at the CIA, before holding a succession of number two positions: as the deputy to the Director of Naval Intelligence, followed by the Undersecretary of Defense for Intelligence and finally, at the Defense Intelligence Agency.
Regardless, Long is unlikely to be the last:
Women have served as second-in-command in most of the major intelligence agencies. Long spent the last four years as the deputy director of the Defense Intelligence Agency (DIA).

Women have also held the number two position at the National Security Agency (NSA), the National Reconnaissance Office (NRO) and at NGA. The CIA has never had a women in the number two slot. However, the third ranking position at the agency is currently held by a woman, as is the person in charge of all of the CIA's analysts.
Oh, and women constitute 39 percent of the intelligence community workforce.