Today in "Asked and Answered" (Sowell on Iran Deal Edition)
Any discussion of the Iran deal has to be about realistic alternatives, not fantasies.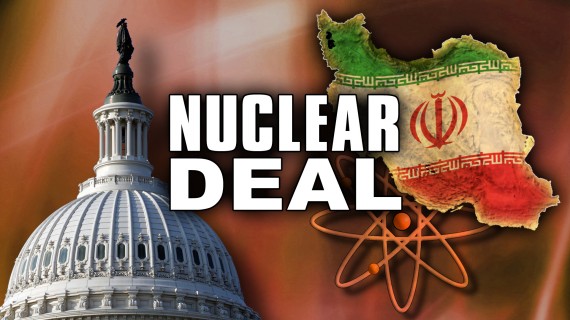 Thomas Sowell asks:  Is the Iran Deal the Worst Political Blunder of All Time?
Distinguished scientist Freeman Dyson has called the 1433 decision of the emperor of China to discontinue his country's exploration of the outside world the "worst political blunder in the history of civilization."
Read more at: http://www.nationalreview.com/article/421416/iran-deal-worst-political-blunder-ever

The United States seems at this moment about to break the record for the worst political blunder of all time, with its Obama-administration deal that will make a nuclear Iran virtually inevitable.
I answer:  this is some pretty ridiculous hyperbole.  First, an Iranian nuclear weapon is probably inevitable no matter what is done, so the choice is not (and never has been) between a scenario in which the Iranians never get a nuke and one in which they do.  The choice has always been among a number of how the short-to-medium term progresses.
Beyond that:  I can think of any number of relatively recent political blunders that clearly rank higher than any reasonable worst-case scenarios on the Iran deal (note the modifier "reasonable" before responding to this sentence).  Indeed, one only needs swap an "n" for a "q" and discuss Iraq policy in the Bush administration.
Any discussion of the Iran deal has to be about realistic alternatives, not fantasies. The status quo is not a sustainable circumstance (the sanctions regime, for example, cannot be maintained).  There is no simplistic military strike option (and any such strike would likely a) damage the global economy—military unrest in the Persian Gulf is not something we need right now, and b) would likely encourage Iran to increase behaviors, i.e., funding terrorism, that would have its own negative consequences.  Further, any military strike will simply increase Iranian motivation to acquire—as quickly and by any means possible—a nuclear weapon.
I would point readers to this piece by Davis Lake (Jerri-Ann and Gary E. Jacobs Professor of Social Sciences, Distinguished Professor of Political Science at the University of California, San Diego):  The Iran Deal is Pretty Damn Attractive Given the Alternatives.
And speaking of the Iraq policies of the Bush administration, I would highlight the following from Lake:
whether Iran will, if attacked, back down from its aspirations or race for the bomb as quickly as possible is an open question. The assumption that Tehran will be deterred from restarting its nuclear program is similar to the neoconservative foreign policy of the early 2000s in which shows of force were assumed to intimidate enemies and rally friends. This assumption was not sustained in the case of Iraq or other rogue states of the time. My own estimate is that, threatened with an attack or in its immediate aftermath, Iran will do all it can to develop a nuclear deterrent as quickly as possible. Although an actual attack might set the program back by a few years, nothing is more likely to encourage Iran to develop an nuclear weapon than an attack on its sovereign territory. North Korea's effective insulation from foreign attack and coercive pressure will be a telling example for Iranians.
Indeed.