Today in Comparative Ballots ("Independence or not" Edition)
One of these ballots is legit. The others, not so much.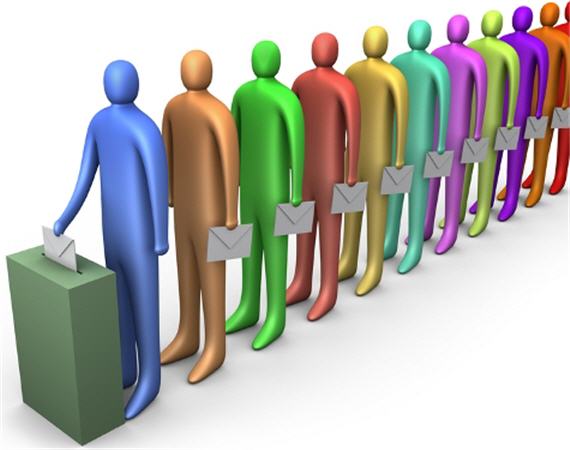 Here is the ballot for today's referendum on Scottish independence (from the Scottish Referendum Act of 2013):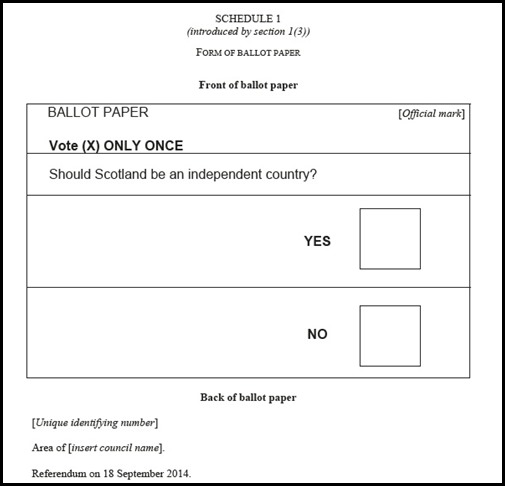 Apart from my general love of all things ballot, the clean, clear nature of this ballot paper struck me as rather substantially different from a recent example of another referendum about independence.
To wit, the ballot from Crimea: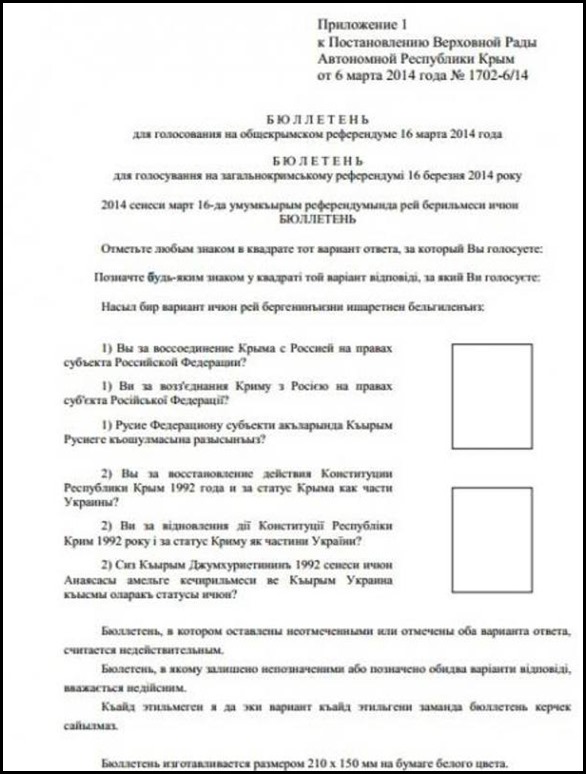 As Steve Saideman noted about ballot this at the time:
According to the Kyiv Post, voters in Crimea next Sunday will be asked whether they support the union of Crimea with Russia (an act of irredentism) or whether Crimea should be independent (secession). There is no alternative – one cannot vote for the status quo ante of remaining within Ukraine.

This would suggest that the referendum might just be a bit of a sham.
See also:  More Information on the Crimean Referendum Ballot
Another fun comparison. the Anschluss: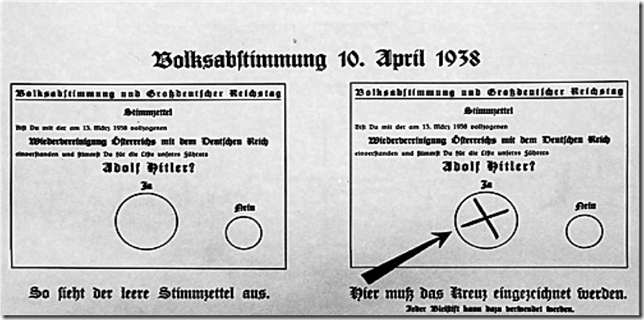 Gee, I wonder which outcome the Nazi's preferred?
Also, if one wants an example of lack of clarity, note this ballot from a 2007 Venezuelan referendum on constitutional amendments: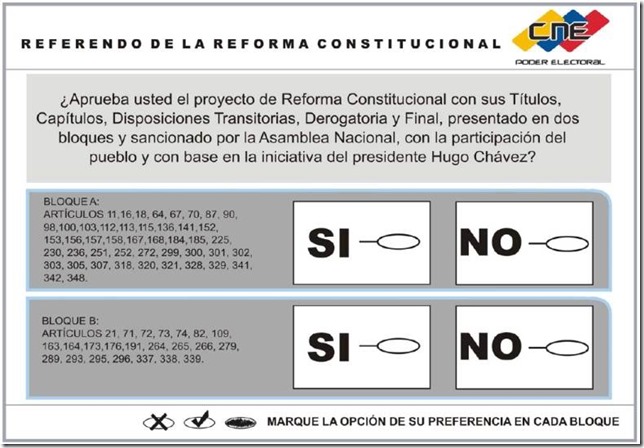 The above ballot is fun (or, is at least a good illustration) because it gives two seemingly straightforward options (yes and not) but each question deals with more than a dozens proposals each (both lost, btw).