Todd Akin Wins Missouri Senate Primary, Setting Up Battle With McCaskill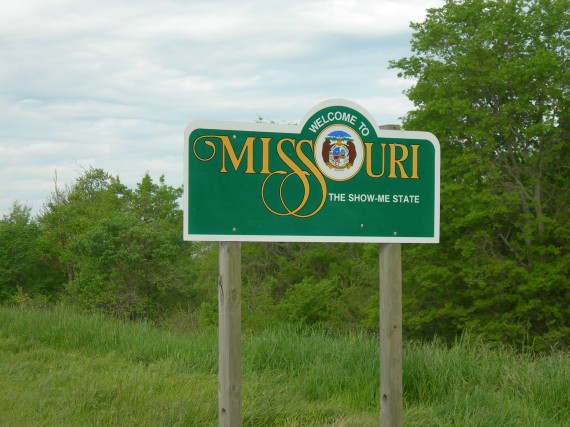 The polls continually showed John Brunner and Sarah Steeleman as the top contenders for the GOP nomination for Senate in Missouri, but in the end it was Congressman Todd Akin who pulled off the win:
Senator Claire McCaskill of Missouri, the nation's most endangered Senate Democrat, will face Representative Todd Akin in the November election, the Republican candidate she all but picked for herself who narrowly defeated two challengers in the state's primary on Tuesday.

Mr. Akin brushed back John Brunner, a businessman, and Sarah Steelman, a former state treasurer who had gotten the nod from Sarah Palin. Mr. Akin, who has long served in Missouri politics, has played the underdog role before. In 2000, when he first ran for a House seat, he was far from favored to win his Republican primary. But he was victorious and went on to win the general election that year.

Mr. Akin, who has a master of divinity degree, played to religious conservatives during his campaign.

But he was perhaps most helped by Ms. McCaskill and her Democratic supporters, who spent close to $2 million on ads that painted Mr. Akin as too conservative for the state, in a tacit effort to bolster his candidacy among primary voters.

The effort to pick off Ms. McCaskill will no doubt be one of the most expensive Senate races in the nation and has already seen an infusion of spending by outside advocacy groups. According to Democratic strategists, anti-McCaskill spending has already reached $15.2 million. Republicans see her defeat as crucial to their chances of retaking that chamber.
One of the things that apparently helped Akin was that, while his two opponents were attacking each other, he was the only one running positive ads. We saw something similar to this happen in Nebraska where Deb Fischer came out of nowhere to win the GOP nomination. In this case, the result is also interesting in that it ends the streak of successful Senate primary endorsements that Sarah Palin had been building up. Palin had endorsed Sarah Steeleman and even campaigned with her during the last weekend of the campaign.
Missouri is one of the GOP's prime targets this year, and one of the states that's most likely to go for the GOP in the Senate this year, but Claire McCaskill's people apparently think that Akin is their best chance for a come from behind win:
McCaskill and the Democrats prefered to face Akin: Her campaign committee and the Democratic Senatorial Campaign Committee have run television ads calling him the race's "most conservative" candidate, a criticism, the real aim of which may have been to boost Akin with GOP primary voters.

Akin's fundraising lagged far behind Brunner's. His Washington job also makes it harder for him to run as an outsider than political-newcomer Brunner. Akin also lacks Steelman's ability to reduce McCaskill's advantage with women. Akin's support for earmarking gives the zealously anti-earmark McCaskill an easy contrast.

Missouri is a Republican-leaning state that President Obama is not contesting — a step that McCaskill acknowledged reduces her ability to turn out Democrats. Any disclosures similar to last year's news that she billed taxpayers for flights on a charter plane she co-owned with her husband (she later reimbursed the Treasury Department) could also badly damage her brand as a good-government advocate.

But McCaskill clearly hopes a two-way race offers her a chance to partly denationalize the contest and better employ personal advantages: Her communication abilities, electoral instincts and tenacity comprise a political skill set that even Republicans strategists privately praise. And with $3.4 million banked in her last Federal Election Commission report, she can outspend her opponents, although outside money may swamp that advantage.
Now that Akin is the nominee it seems quite likely that he'll be able to make up this fundraising deficit pretty quickly, though. This is a high priority race for the GOP and, between donations to Akin's campaign and the money likely to be spent by the RSCC McCaskill's advantage is likely to disappear pretty quickly. The two most recent polls of the race, from Mason-Dixon and Rasmussen, show Akin leading McCaskill outside the margin of error.