Trade Deficit Increases Under Trump's Watch
After more than a year of Trump's trade war, the trade deficit, which he promised to reduce, has increased.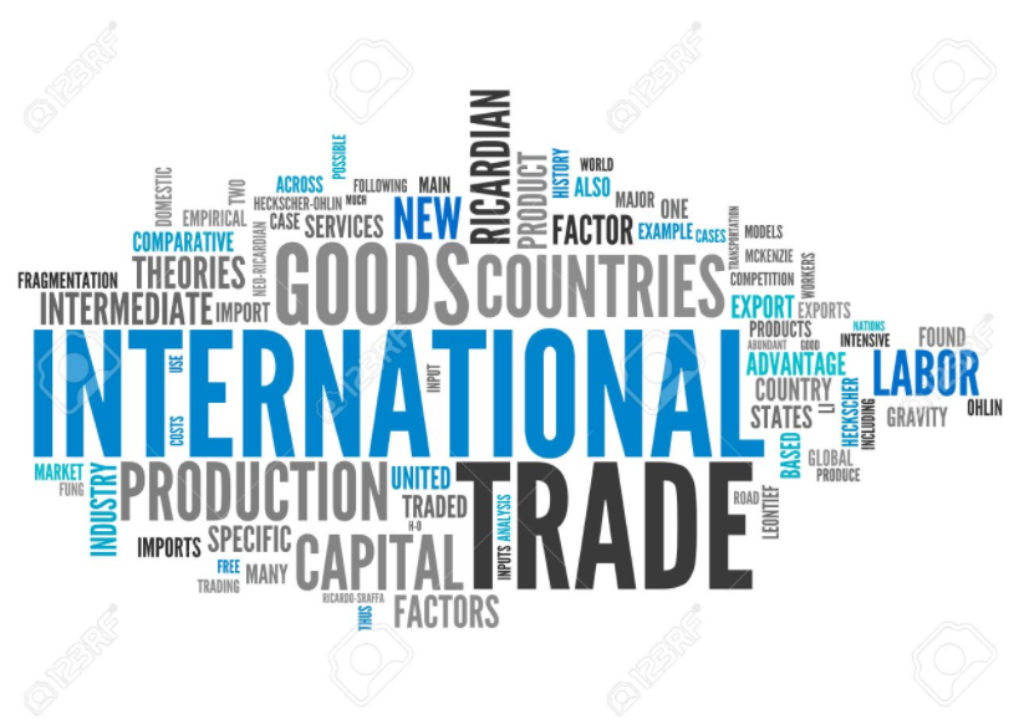 When he was running for President, and from the start of his Administration, President Trump has vowed that his aggressive trade policies, which so far have led to tariffs against allies in Europe, Canada, and Mexico, as well as a disastrous trade war with China, President Trump has vowed to reduce America's trade deficit ,Instead he's managed to increase it:
WASHINGTON — The overall United States trade deficit widened in the first nine months of 2019, to nearly $500 billion, a sign that the Trump administration's approach to trade has so far done little to make a dent in the imbalance.

The trade deficit for both goods and services in the first three quarters of the year jumped by 5.4 percent, to $481.3 billion, from the same period last year, according to data released by the Commerce Department on Tuesday. Total American exports fell by $7 billion from the previous year, while imports grew by $17.8 billion.

After the Trump administration and China came to a temporary cease-fire last month in a conflict that has begun to weigh on the global economy, negotiators are still at work trying to reach an interim trade deal. Some worry that any agreement will fall short of the transformative changes the Trump administration originally sought, and ultimately may not be worth the pain of Mr. Trump's tariffs on China.

So far, the global trade war President Trump has initiated has not had the effect he desires in terms of bolstering American manufacturing and exports. In fact, some business executives say they have been hurt by the uncertainty it has created.

Peter Bragdon, the executive vice president at Columbia Sportswear, said his company was accustomed to navigating bad public policy but "nobody is used to navigating public policy that is this horrible. It's chaotic and incoherent."

"It's not surprising that investments have slowed in the United States because of the chaos," Mr. Bragdon said
As nearly any economist on either side of the political aisle will tell you, the trade deficit is, in and of itself, a meaningless number. While Trump and other trade protectionists claim that a trade deficit is an indication that money is being "taken out" of the U.S. economy, the truth is that it isn't nearly as important as the protectionists would have you believe. In the end, the trade deficit is the gap between how much the United States imports in good and services and how much it exports. However, the fact that we have a deficit with the world as a whole or with a specific country such as Mexico or China does not mean that we "lost" money to those nations as President Trump and his protectionist supporters would have you believe. The primary reason for this is that the same international trade that results in a trade imbalance also brings things of value to the importing nation that, presumably, consumers and businesses value more than the cash that was sent overseas or across the border.
In the case of China and many other nations, for example, we get less expensive consumer goods and other items. Saying that we have a "trade deficit" with China because we give them money and they send us consumer goods like iPhones and other things makes no more sense than saying I have a "trade deficit" with my local grocery store because they give me food I want in exchange for pieces of paper with pictures of Presidents on them. Additionally, trade deficits are influenced by a number of factors that have nothing to do with international trade itself, such as the rates of economic growth in the two countries, currency valuation, and the rates of saving and investment. Finally, a reduction in a "trade deficit" isn't necessarily a good thing. For example, our trade deficit shrunk significantly during the Great Recession due to the fact that consumer demand and spending were both negatively affected, but nobody seriously suggests that we should throw the economy into a recession so we could have a lower "trade deficit."
Despite all of this, President Trump has focused repeatedly on the "trade deficit" as a measure of the success of his trade policies and has insisted that his higher tariffs would bring about lower trade deficits and economic growth. In some sense, though, these two goals are arguably contradictory since higher economic growth is likely going to lead to increases in consumer and business spending, including increases in spending on items that originate overseas and thus lead to increases in the "trade deficit." In any case, while Trump has claimed in recent speeches that the "trade deficit" was increasing, these numbers tell us the exact opposite. Therefore, using Trump's own rhetoric as the metric by which to judge the success of his policies, the only conclusion we can reach is that Trump's trade policies have been a failure.
As I have noted before, President Trump once famously claimed that "trade wars are good and easy to win," and he apparently continues to believe this nonsense notwithstanding more than two centuries of economists dating back to Adam Smith and including economists today on both the left and the right who agree that the kind of protectionism this President is pursuing is ultimately self-destructive.