Trump And The Judiciary
In just three years in office, Donald Trump has succeeded in taking huge steps in transforming the judiciary for decades to come.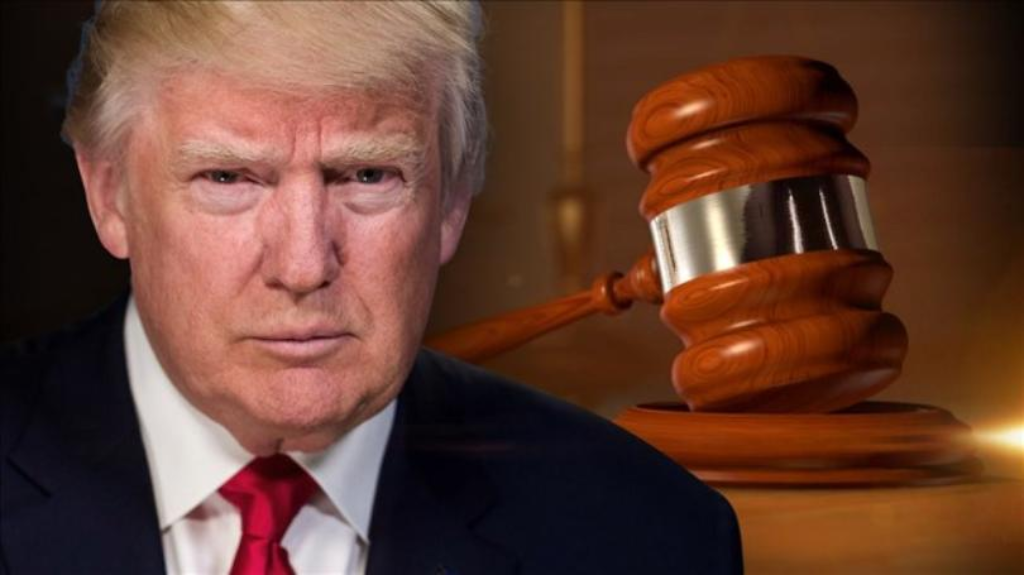 In just three short years, President Trump and Senate Majority Leader Mitch McConnell have managed to complete what can already be called a significant transformation of the Federal Judiciary:
After three years in office, President Trump has remade the federal judiciary, ensuring a conservative tilt for decades and cementing his legacy no matter the outcome of November's election.

Trump nominees make up 1 in 4 U.S. circuit court judges. Two of his picks sit on the Supreme Court. And this past week, as the House voted to impeach the president, the Republican-led Senate confirmed an additional 13 district court judges.

In total, Trump has installed 187 judges to the federal bench.

Trump's mark on the judiciary is already having far-reaching effects on legislation and liberal priorities. Just last week, the 5th Circuit struck down a core provision of the Affordable Care Act. One of the two appellate judges who ruled against the landmark law was a Trump appointee.

The Supreme Court — where two of the nine justices are conservatives selected by Trump — could eventually hear that case.

The 13 circuit courts are the second most powerful in the nation, serving as a last stop for appeals on lower court rulings, unless the case is taken up by the Supreme Court. So far, Trump has appointed 50 judges to circuit court benches. Comparatively, by this point in President Obama's first term, he had confirmed 25. At the end of his eight years, he had appointed 55 circuit judges.

Trump's appointments have flipped three circuit courts to majority GOP-appointed judges, including the U.S. Court of Appeals for the 2nd Circuit in New York. The president has also selected younger conservatives for these lifetime appointments, ensuring his impact is felt for many years.

(…)

The three circuit courts that have flipped to Republican majorities this year have the potential to not only change policy but also benefit Trump professionally and politically.

The 2nd Circuit, with its new right-leaning majority, will decide whether to rehear a case challenging Trump's ability to block critics on Twitter, as well as one regarding Trump's businesses profiting while he's in office. The 11th Circuit, which handles appeals from Georgia, Florida and Alabama, is set to take up several voting rights cases.
To put things in perspective, after just three years in office Trump has appointed and seen confirmed nearly as many Circuit Court Judges as President Obama did over eight years, only 12 fewer than President George W. Bush, and 16 fewer than President Clinton. He has also appointed more than the last one-term President, George H.W. Bush did in his four years in office. Meanwhile, he's also managed to appoint and see confirmed as many Supreme Court Justices as every President before him since George H.W. Bush. On the District Court level, he's appointed 135 Judges, which falls short of where his predecessors lie but puts him on track to surpass all of them if he's re-elected and the GOP retains control of the Senate in 2020. (Source)
The main reason for this success, of course, has been the nearly single-minded focus of Senate Majority Leader Mitch McConnell on seeing that the Senate confirms as many Trump judicial nominees as possible before the 2020 elections. This has happened to the near exclusion of any other business before the Senate and has succeeded largely thanks to the fact that, back in November 2013, the Senate Democrats voted to end the filibuster for judicial appointments other than Supreme Court nominations. Republicans followed this up in 2017 by eliminating the filibuster for Supreme Court nominations. Additionally, McConnell has significantly cut the amount of debate time given to individual appointments from 30 hours to just 2 hours per nominee. McConnell further changed the process by ending the so-called "blue slip" process which allowed Senators to block nominees for seats in their home states at least as it applied to Circuit Court nominees (the blue slip is still available for District Court appointees.) These changes have made it next to impossible for Democrats to block or even significantly delay judicial confirmations and allowed McConnell to effectively turn the Senate into judicial confirmation machine. This is likely to continue into the new year even though there are, as of now, only a handful of Circuit Court seats waiting to be filled, a number that could increase as some Judges decide to retire or are required to assume Senior Judge status.
It's hard to understate the importance of the numbers noted above. Even if Donald Trump only ends up being a one-term President, his judges are going to remain on the bench for decades to come. At the District Court level, this will impact a wide range of individual litigants in both civil and criminal cases. At the Circuit Court level, the impact is likely to be even more profound given the fact that it is at this level that most law is made. The Supreme Court only hears roughly 100 cases a year, in some years even less than that. This means that the law established by Circuit Court opinions in the thousands of cases that don't get Supreme Court review will impact the country as much as the Supreme Court's decisions will, perhaps even more so.
In part at least, this explains why so much of the Republican base, especially the Evangelical and so-called "religious right" continue to look the other way on the President's moral and other failings. For them, as long as the President is delivering on judges, what he does or says in other areas doesn't really matter. This has been a reality for the right for a long time, of course, but it has become even more apparent in the Trump Era. Because of this, the odds of anyone being able to drive a wedge between the President and the GOP base are very, very small. Perhaps the only thing that could change that is if the GOP loses the Senate even though Trump is re-elected, In that case, Trump would have to change his judicial appointment strategy significantly to get anything through a Democratic-controlled Senate.
Unlike Republicans, Democratic and Independent voters have not proven to be nearly as concerned about judicial nominees as Republicans notwithstanding their concern for issues such as abortion rights, LGBT rights, and other issues. Perhaps that will change in 2020 given the fact that whoever wins in 2020 could end up appointing not only additional Circuit Court and District Court seats, but also as many as three seats on the Supreme Court. As things stand, though, this is an area where Republicans are far more organized than Democrats, and it shows.