Trump And The RNC Raise $125 Million In Third Quarter
A big haul for the GOP.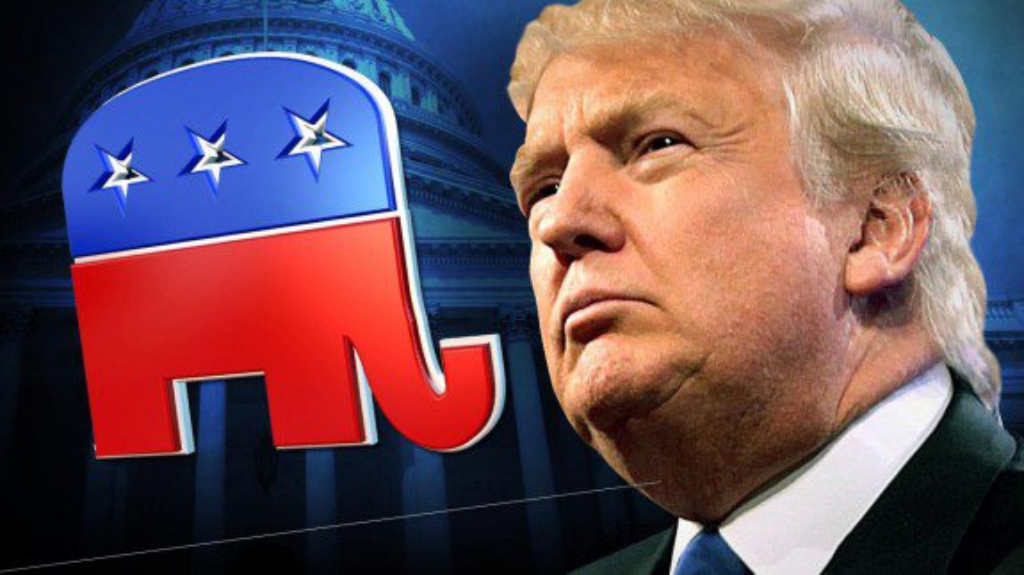 While the Democratic candidates for President continue to roll out their press releases regarding their fundraising in the third quarter, President Trump's 2020 campaign and the Republican National Committee announced that they raised a combined $125 million during the same period:
President Donald Trump's reelection campaign and the Republican National Committee raised a combined $125 million over the past three months, Trump's campaign announced Tuesday — a massive total that disturbed some Democrats who believe their party should be more focused on countering Trump's head start in the 2020 presidential election.

The two committees ended September with more than $156 million cash on hand, they announced. They did not disclose individual totals for the Trump campaign or for the Republican National Committee, which will be reported later this month.

The haul underscores the strength of a Trump fundraising apparatus, which has capitalized on the grievances of his supporters to bring in an avalanche of cash. The reelection effort, for example, has developed a merchandising operation that churns out items like plastic straws and T-shirts poking fun at Trump antagonist Adam Schiff, the Democratic chairman of the House Intelligence Committee.

And Trump's fundraising machine got a boost in recent days as House Democrats endorsed an impeachment inquiry. It brought in $8.5 million dollars online in the two days after House Speaker Nancy Pelosi formalized the impeachment push. Since last week, the reelection campaign has sent out millions of emails and texts asking small-dollar donors to help fight back. The campaign said it had attracted 50,000 new givers in the same 48 hours.

The party's cash-on-hand total is particularly substantial: Republicans pointed out that the $156 million figure is more than twice as much as former President Barack Obama and the Democratic National Committee had at the same point before the 2012 election.

The RNC has consistently outraised the DNC by large margins this year, and the GOP committee had $53.8 million on hand at the end of August, compared with the DNC's $8.2 million. Four Democratic presidential candidates have released third-quarter fundraising numbers so far: Bernie Sanders ($25.3 million), Pete Buttigieg ($19.1 million), Kamala Harris ($11.6 million), and Cory Booker ($6 million).

Trump's eye-popping third quarter shocked some Democrats who have been arguing that their party needs to do more to prepare for the general election, especially online. The president regularly pours millions into advertising on the internet, especially on Facebook: Trump spent $4.4 million on Facebook advertising alone over the past 90 days. The biggest Democratic group countering Trump online, Priorities USA Action, spent a quarter as much as the Trump campaign on Facebook during that time; other major Democratic organizations did not have major ad campaigns running on Facebook.

"They're spending a lot of money to rally their base and keep them engaged. This is the thing that makes me lose sleep at night — that we do not have a counter effort to combat that," said Tara McGowan, CEO of the progressive nonprofit ACRONYM. "It's scary to think about how much groundwork he's laying this early in the race."

The main advantage that the President's re-election campaign has, of course, is that they don't really have a substantial primary campaign to worry about. Yes, there are three candidates running against the President but they are polling extremely low to the point where it seems unlikely that the President need be concerned about them. Instead, he can afford to start spending on and organizing for the General Election.
Fundraising doesn't equal electoral victory, of course, but it certainly helps in an election that is likely to be closely fought. Democrats need to be concerned about this fundraising advantage because it could be a huge problem a year from now.