Trump and the White House Photographer
Grifting, all the way down.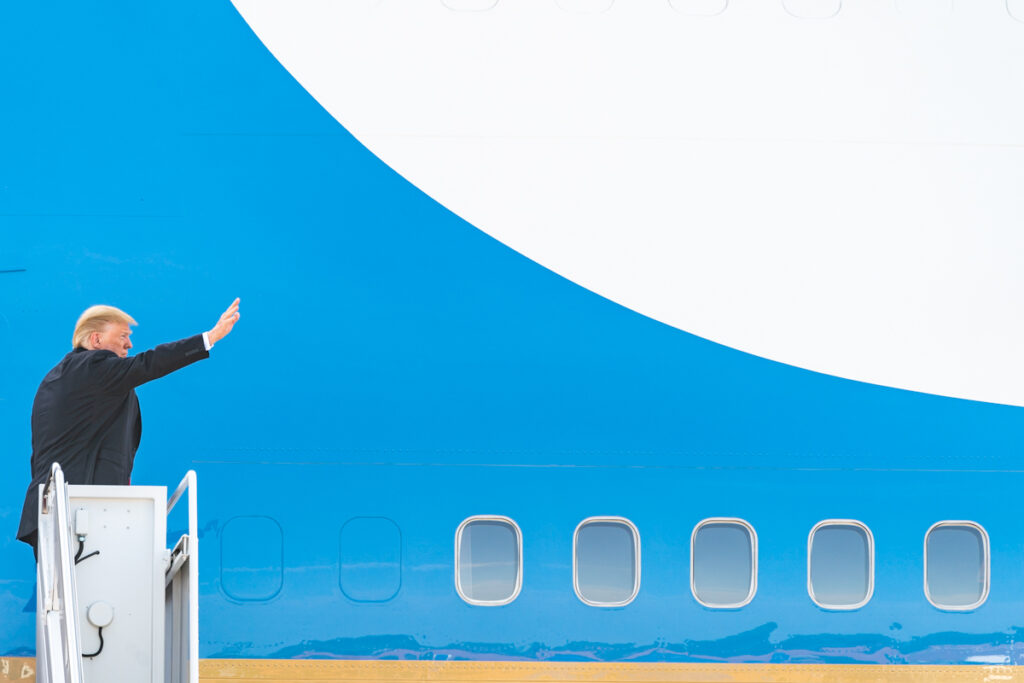 Via the NYT: She Took the White House Photos. Trump Moved to Take the Profit.
As President Donald J. Trump's tenure came to an end, the chief White House photographer, who had traveled the world with him and spent countless hours inside the White House snapping pictures, notified Mr. Trump's aides that she intended to publish a book collecting some of her most memorable images.

This was hardly a radical idea: Official photographers from every White House since President Ronald Reagan's have published their own books. Barack Obama and George W. Bush were so supportive that they wrote forewords for them.

But like so much else involving Mr. Trump, the plan by his chief photographer, Shealah Craighead, did not follow this bipartisan norm.

[…]

in dealing with Ms. Craighead, Mr. Trump appears to have become the first former president to try to make money from a book planned by a former White House photographer, said John Bredar, a documentary filmmaker and author who has studied the history of the White House photographers.
Specifically:
aides to Mr. Trump asked her for a cut of her book advance payment, in exchange for his writing a foreword and helping promote the book, according to former associates of Mr. Trump.

Then Mr. Trump's team asked Ms. Craighead to hold off on her book project to allow the former president to take Ms. Craighead's photos and those of other White House staff photographers and publish his own book, which is now selling for as much as $230 a copy.
It is worth nothing that that book deal Ms. Craighead would have gotten would have been worth, according to the piece, hundreds of thousands of dollars. It is unclear as to whether she would have kept the proceeds, as at least one previous photographer donated theirs.
Regardless, it was all pure class from Team Trump:
Since leaving office, Mr. Trump has sought multiple ways to monetize his presidency, from charging supporters to attend an event and take photos with him to selling MAGA merchandise. He also has a long history of disputes from before his political career with business partners and over the years faced regular accusations that he did not properly compensate contractors.

The plan to publish "Our Journey Together" came together quickly, after Ms. Craighead had already selected a book agent and negotiated a contract to publish her own book and secured a commitment from Mr. Trump to write the foreword, former White House officials said.
No doubt I have a soft spot in my heart for photographers, but this just is all so petty and crass (yes, I know).
The book is not the only way that the Trump family is cashing in on photos by White House photographers. On Presidents' Day, Mrs. Trump opened sales of a series of digital images from Mr. Trump's White House tenure — photos of Mr. Trump at Mount Rushmore, exiting Air Force One and in a tuxedo for a White House dinner — for $50 a piece.
It should be noted that by federal law the photos are in the public domain, so legally Trump is on solid ground here (for a change).