Trump Continues To Lead In New Hampshire, Rubio Surges, In Post-Iowa Polling
Donald Trump continues to lead, while Marco Rubio surges, in the first polls out of New Hampshire since the Iowa Caucuses.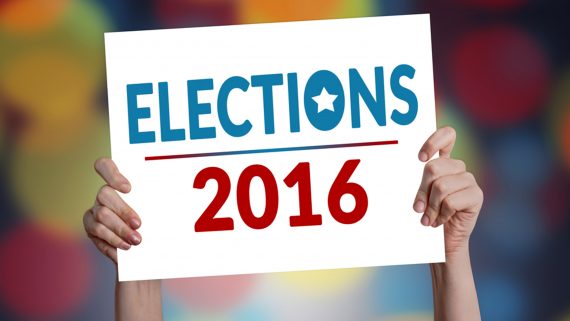 Every four years, the Presidential campaign starts out in Iowa, and every four years political pundits, and in many cases candidates for office themselves, either misread the results or over interpret what they mean. In 1980, when Ronald Reagan lost the Iowa Caucuses to George H.W. Bush by two percentage points after having chosen to skip the final debate before the caucuses (sound familiar, folks?), there were people declaring the Reagan campaign for the White House dead. When then Vice-President Bush came in third place in the caucuses to Bob Dole and televangelist Pat Robertson, similar pronouncements were made about his campaign for the White House. On the Democratic side, Bill Clinton came in fourth place in 1992 behind not only Iowa favorite son Tom Harkin, but also "Uncommitted," and former Massachusetts Senator Paul Tsongas. Sixteen years later, Clinton's wife was declared nearly dead when she came in third behind Barack Obama and John Edwards. In each of those cases, the narrative of the campaign changed completely in just a week after the New Hampshire primary. Ronald Reagan went on to win the New Hampshire Primary and his party's nomination in 1980, as did George H.W. Bush in 1988 and Bill Clinton in 1992, and while Hillary Clinton didn't win her party's nomination in 2008, she did win the New Hampshire primary and went on to fight one of the closest battles for a party nomination in recent American history. (Source for Iowa results; Source for New Hampshire results). Almost like clockwork, it's as if the results in Iowa lead everyone to jump to conclusions that turn out to be wrong, and that they keep making that mistake on a quadrennial basis. It appears that this may have happened again in the immediate aftermath of the Republican caucuses.
As the smoke began to clear from the results in Iowa on Tuesday morning, the conventional wisdom seemed to be that Ted Cruz was on the rise based on his victory, that Marco Rubio's surprising surge into a stronger than expected third place finish, and that Donald Trump's campaign had been fatally injured because he "lost" Iowa by coming in second even though the last round of polling before the caucuses suggested he would win. At least initially, it appeared that these assessments may have been true. Ted Cruz seemed to coast out of Iowa to continue his strong campaign elsewhere in the country. Marco Rubio got a nice boost in press coverage, endorsements, and fundraising that suggested he'd be well-positioned to run an effective campaign going forward. Donald Trump, meanwhile, seemed to react somewhat oddly to the results in Iowa initially. For much of the day on Tuesday, Trump was silent on Twitter and his campaign had nothing to say to the press, and when Trump did make a campaign appearance in New Hampshire. On social media and elsewhere, many on the right were already gleefully dancing on Trump's political grave and predicting that coming in second place, with the second highest vote total of any Republican in the history of the Iowa caucuses, would be the end of the Donald Trump problem for the GOP.
According to the first round of post-Iowa polling, at least some of those post-Iowa assumptions may not be true after all.
First up, there's a new poll from CNN/ORC that shows Trump continuing to lead while Marco Rubio surges:
Donald Trump continues to hold a wide lead among likely Republican primary voters in New Hampshire, according to a new CNN/WMUR tracking poll, with the pack vying for second place is beginning to break up.

Behind Trump's field-leading 29% support, Florida Sen. Marco Rubio climbs to second place with 18% following his strong third place finish in Iowa, followed by Ted Cruz (13%) and John Kasich (12%) in a near-tie for third. Jeb Bush holds fifth place at 10%, a hair behind Cruz and Kasich, with Chris Christie and Carly Fiorina well behind at 4% each. The fight for second place between Cruz, Rubio and Kasich remains within the survey's margin of sampling error.

The poll was conducted entirely after the Iowa caucuses.

Cruz has held steady compared with his pre-Iowa standing, while Kasich and Bush have each bumped up their share of the vote slightly, though within the margin of sampling error. Christie has lost some ground, dipping 4 points since a CNN/WMUR poll conducted before the Iowa caucuses.

The results reflect interviews conducted during the first two and a half days of a tracking poll that will ultimately wrap together three nights worth of interviews.

The poll finds that about a third of likely GOP primary voters say they're still trying to decide, just about double the share among likely Democratic voters. Those who are uncommitted to a candidate are less apt to back Trump, just 18% of those who are undecided or merely leaning toward a candidate say they favor Trump. Entrance polls in Iowa showed late-deciders there were also less apt to back Trump than their early-decider peers.

In the new poll, the share who say they expect Trump to win the primary on February 9 has declined a bit since before the Iowa caucuses, dropping from 66% in the pre-caucus survey to 61% now, though he's still the odds-on favorite among likely voters in New Hampshire. 11% think Cruz will carry the state, 9% Rubio, with the rest of the field at 1% or less.
Since these numbers represent only partial results from a tracking poll they should perhaps be taken with a grain of salt, but they are seemingly confirmed by a new poll from NBC News and Marist College that consists of a full poll conducted completely after the Iowa Caucuses
Donald Trump continues to lead Tuesday's New Hampshire primary after his second-place finish in Iowa, but Marco Rubio has gained ground on him, according to a new NBC/WSJ/Marist poll conducted after the Iowa results.

Trump gets support from 30 percent of likely Republican primary followers — followed by Rubio at 17 percent, Ted Cruz at 15 percent, John Kasich at 10 percent, Jeb Bush at 9 percent and Chris Christie at 4 percent.

Last week — before the results in Iowa, where Cruz finished first and Rubio third — Trump was at 31 percent, Cruz 12 percent, Rubio 11 percent, Kasich 11 percent, Bush 8 percent and Christie 7 percent
In addition to these two polls, there is a tracking poll from ARG that shows Trump at 36%, giving him a nineteen point lead over Marco Rubio who stands at 15%, with Rubio followed by Ohio Governor John Kasich at 14%, Ted Cruz at 12%, Jeb Bush at 8%, Chris Christie at 6%, and nobody else above 2%. Another tracking poll, from the University of Massachusetts at Lowell has the same 36% to 15% split between Trump and Rubio, followed by Ted Cruz at 14%, Jeb Bush at 8%, John Kasich at 7%, Chris Christie at 5%, and then Ben Carson and Carly Fiorina at 4% and 3% respectively. Looking at the RealClearPolitics poll average, the changes since Iowa have been subtle, but they are there if you look for them, at the same time though, there's a lot about the race in the Granite State that remains the same. Donald Trump remains at the top with a more than seventeen point lead in the average, while Marco Rubio has now overtaken Ted Cruz for second place with an 15.0% average, and Cruz now stands at third with a 12.6% average. After Cruz, Ohio Governor John Kasich continues to hold onto fourth place at 11.0%. Jeb Bush, meanwhile, stands in fifth place with a 9.8% average, and Chris Christie brings up the rear with a 5.0% average. No other candidate is averaging about four percent.
The biggest change since Iowa, at least in the brief time that the polling that has been taken can measure, is the fact that Marco Rubio does indeed appear to be surging in the polls. So far, the surge has been strong enough to decisively push him into second place ahead of Ted Cruz. Cruz, meanwhile, doesn't seem to be benefiting very much at all from his win in Iowa. As for Trump, he's basically doing about the same as he was before Iowa and doesn't appear to be suffering at all from either his "loss" in Iowa or the immediate aftermath of the caucuses. This would seem to be confirmed in the fact that Trump seems to still be able to attract huge crowds at the events he's held in New Hampshire this week as he was getting before, a sign that, perhaps, the enthusiasm of his support there has not been dimmed by the events in the Hawkeye State.
Going forward, the real question in New Hampshire may end up being whether Trump is able to translate his poll numbers into votes more effectively in the Granite State than his campaign did in Iowa. In the wake of Iowa, Trump himself admitted that his campaign did not have as  strong a ground game in Iowa as they probably should have, and even than perhaps skipping the last debate may have hurt him with voters to some extent. Trump's ground game in New Hampshire is as much a mystery to reporters as the Iowa operation was, so it's unclear exactly what we should expect this time around. Even with a weak ground game, New Hampshire seems to be far more fertile territory for Trump than Iowa ever was, so a victory there would not be surprising at all, in which case Trump would be well back in the game headed to Nevada and South Carolina. If these poll numbers hold up, though, and Trump ends up anywhere other than first then the doubts about the Trump campaign would seem to be confirmed and he would need to pull of a victory in South Carolina to remain credible going forward. A second place finish by Rubio, meanwhile, would mean that his campaign is moving forward exactly as they had planned notwithstanding the doubts expressed by many, including yours truly, before Iowa voters had their say. Below Rubio, it seems fairly clear that Ted Cruz needs to at least finish third place. Falling into fourth place behind one of the "establishment" Governors would suggest that Cruz's campaign is a flash in the Iowa pan like Huckabee in 2008 and Santorum in 2012, and it would open a spot for one of the Governors to continue to compete going forward. On a final note, of course, it's worth noting that the fact that the final polling before Iowa failed to detect the bulk of Marco Rubio's surge, combined with the fact that New Hampshire itself has often proven difficult to poll in this short period of time between the caucus and the primary, suggests that we should view these polls as guides rather than predictors. In the end, it will be who turns out to vote on Tuesday that matters the most.
All of this portends an interesting and contentious debate among the remaining Republican candidates on Saturday in New Hampshire. Several candidates, including Ted Cruz, Jeb Bush, and Chris Christie, are likely to continue their ongoing strategy of attacking Marco Rubio in an effort to blunt his rise in the polls. Trump, meanwhile, would probably be best advised to continue doing what he's doing, because it certainly seems to be resonating among New Hampshire voters and propelling him toward a win that would make everyone basically forget the fact that he had come in second in Iowa.
Update: A new Suffolk University/Boston Globe poll shows Trump continuing to lead in New Hampshire, but Marco Rubio's surge now putting him within ten points of Trump. As always, individual poll numbers should be taken with a grain of salt, but the trend toward Rubio seems clear at the moment.