Trump Cutting NSC Back for Wrong Reasons
A smaller staff is arguably a good idea. But not this way.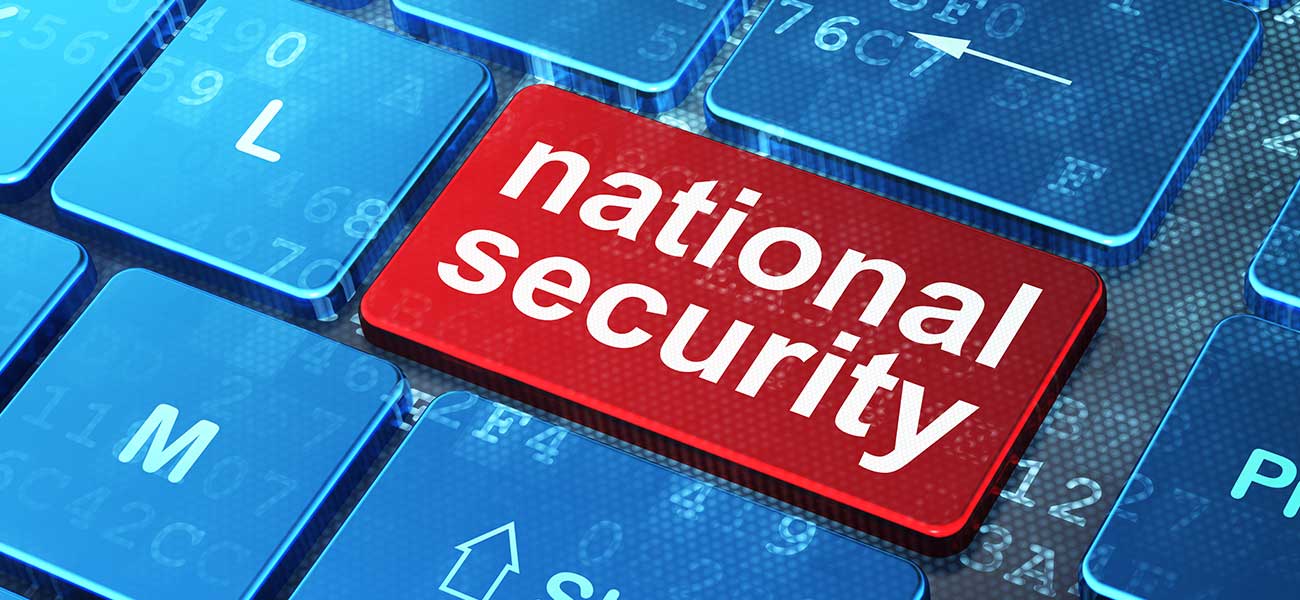 Much has been made of President Trump's reassignment of LTC Sandy Vindman and his brother from the National Security Council staff in retaliation for the former's testimony against the President in the impeachment investigation. While petty, it's fully within Trump's purview and tells us nothing new about the commander-in-chief.
What is new is that National Security Advisor Robert O'Brien is about to make drastic cuts to the NSC staff. CNN reports:
Some people with knowledge of the impending change previously said once President Donald Trump's impeachment trial had concluded, O'Brien was expected to oust about a dozen or so officials as part of an effort to streamline the NSC, which critics charge has become too large.

O'Brien has largely been downsizing the NSC by attrition and getting staffers detailed to the council from other departments to return earlier than planned to their home agencies, but one of the sources told CNN it looks like the final phase will involve more direct firings and cuts.

"So it's bloated. We're going to bring it back to a size that's manageable and efficient. And look, the folks who are there, they really need to want to serve the President," O'Brien told Fox News' Laura Ingraham Tuesday night.

"What I said when I came to the NSC is that I would drastically downsize it," he added.

O'Brien said the council had "ballooned up" to 236 policy professionals in the Obama administration from about 100 during the Bush administration.

"Another week or two, I think we'll have met our goal," he said.
There are good arguments for cutting the NSC staff; indeed, I've made them.
WaPo's Karen DeYoung had a widely-publicized report back in August 2015 titled "How the Obama White House runs foreign policy." It established a narrative of 30-something staffers inserting themselves into the chain of command, to the outrage of cabinet officials, military commanders, and other career officials.
Around the same time, as part of a quadrennial cycle where think tanks churn out proposals hoping to shape the policy debate during Presidential election cycles and influence the next administration, both the Democratic-leaning Center for a New American Security and the nonpartisan Atlantic Council issued reports calling for NSC reform. While they differed on the particulars, both argued for a smaller staff and a mission refocused on strategic level interagency policy coordination and away from day-to-day issues and "the tyranny of the inbox."
A smaller NSC staff is arguably a good idea, depending on how deep the cuts go, where they come, and how the remaining staff is focused. Former Obama NSC official Loren Dejonge Schulman details some questions that need to be answered in that regard.
But O'Brien's reorganization seems to be motivated by the opposite interests of the professional critics. He's making no bones about it: he wants to purge the staff of everyone who isn't an enthusiastic Trump loyalist. And, in an administration which considers career professionals at State, Homeland Security, the intelligence community, and the FBI as part of a "Deep State" working to undermine the President, he's not about to turn day-to-day operation of US foreign policy back to the departments.
Then again, it may simply not matter. All indications are that Trump tends to ignore the advice of even his hand-picked cabinet officers, much less recommendations that have percolated up through the interagency staffing process. As Stephen Hadley, National Security Advisor to President George W. Bush put it, "Presidents get the national security process they deserve."