Trump Donor Destroying Post Office
The President may be right on voting by mail.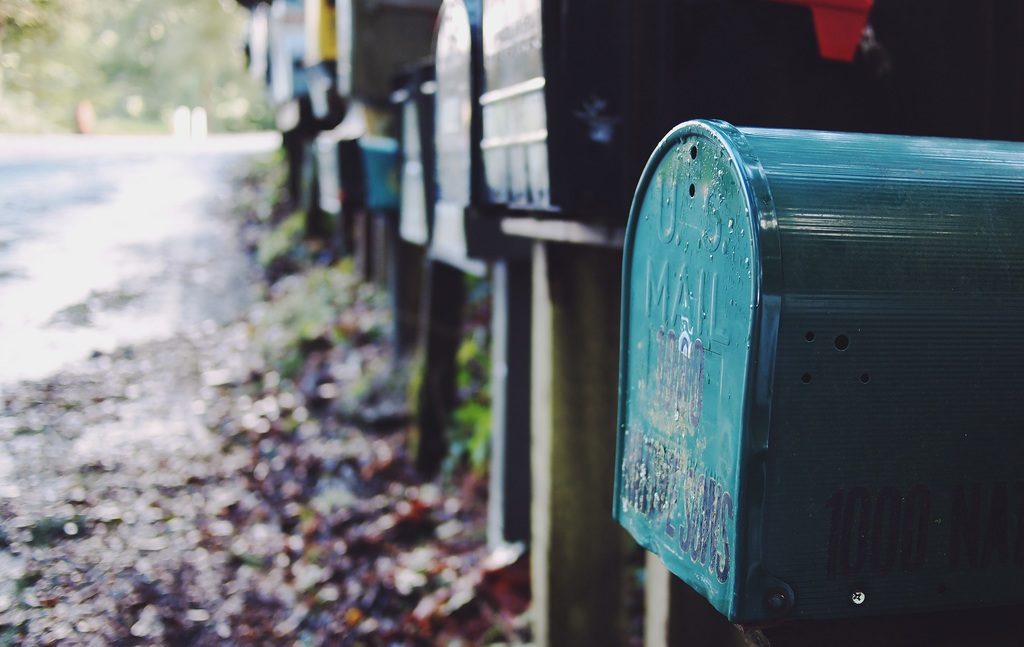 President Trump has spent months laying the groundwork to claim massive election fraud because of the untrustworthiness of voting by mail. While that argument does not comport with the historical facts, it could actually be true come November—because his own Postmaster General has managed to wreck the mail system.
WaPo ("Postal Service backlog sparks worries that ballot delivery could be delayed in November"):
The U.S. Postal Service is experiencing days-long backlogs of mail across the country after a top Trump donor running the agency put in place new procedures described as cost-cutting efforts, alarming postal workers who warn that the policies could undermine their ability to deliver ballots on time for the November election.

As President Trump ramps up his unfounded attacks on mail balloting as being susceptible to widespread fraud, postal employees and union officials say the changes implemented by Trump fundraiser-turned-postmaster general Louis DeJoy are contributing to a growing perception that mail delays are the result of a political effort to undermine absentee voting.

The backlog comes as the president, who is trailing presumptive Democratic presidential nominee Joe Biden in the polls, has escalated his efforts to cast doubt about the integrity of the November vote, which is expected to yield record numbers of mail ballots because of the coronavirus pandemic.

On Thursday, Trump floated the idea of delaying the Nov. 3 general election, a notion that was widely condemned by Democrats and Republicans alike. He has repeatedly gone after the Postal Service, recently suggesting that the agency cannot be trusted to deliver ballots.

DeJoy, a North Carolina logistics executive who donated more than $2 million to GOP political committees in the past four years, approved changes that took effect July 13 that the agency said were aimed at cutting costs for the debt-laden mail service. They included prohibiting overtime pay, shutting down sorting machines early and requiring letter carriers to leave mail behind when necessary to avoid extra trips or late delivery on routes.

The new policies have resulted in at least a two-day delay in scattered parts of the country, even for express mail, according to multiple postal workers and union leaders. Letter carriers are manually sorting more mail, adding to the delivery time. Bins of mail ready for delivery are sitting in post offices because of scheduling and route changes. And without the ability to work overtime, workers say the logjam is worsening without an end in sight.

As states look to dramatically expand the use of mail-in ballots this fall, postal workers across the country said the changes could lead to chaos in November.

"I'm actually terrified to see election season under the new procedure," said Lori Cash, president of the American Postal Workers Union (APWU) Local 183 in Western New York.

David Partenheimer, spokesman for the U.S. Postal Service, said the recent changes aim to stabilize the agency after decades of financial woes. The procedures are not meant to slow the delivery of ballots or any other mail, he said, also asserting that any problems will be short-lived.

"Of course we acknowledge that temporary service impacts can occur . . . but any such impacts will be monitored and temporary," Partenheimer said.

Partenheimer said that claims that DeJoy takes directions from Trump are "wholly misplaced and off-base," noting that the postmaster general is appointed by a bipartisan board of governors.
Granting that much of the complaining is coming from the postal workers' union, this is obviously highly problematic.
As the announcement of his appointment notes, "As Chairman and CEO of New Breed Logistics, DeJoy spent decades in collaboration with the U.S. Postal Service, Boeing, Verizon, Disney, United Technologies and other public and private companies to provide supply chain logistics, program management and transportation support." He's qualified to run the Postal Service.
And there's no evidence of nefarious intent to interfere with the election on his part. Rather, he's bringing a businessman's mindset to running a quasi-private government entity.
Which is a problem. While it has been an independent agency running as a quasi-business enterprise for half a century now (pursuant to the Postal Reorganization Act of 1970) it's one of the few federal functions specified in the Constitution. Since literally our founding, it has been understood that the mails are a national priority.
To be sure, many of the traditional functions of the post office have been obviated. FedEx and UPS (the latter of which DeJoy owns considerable stock interests in) have largely taken over the package delivery business, with the USPS essentially the carrier of last resort in that department. And electronic mail and the Internet more broadly (and the fax machine in an earlier era) make sending letters much more unusual than even in my adult memory.
We're almost certainly not going to be able to vote in the old-fashioned way this November. It would be criminal malfeasance to ask people to line up to go inside shuttered schools to have elderly volunteers hand them a ballot collected by other elderly volunteers in the midst of a global pandemic that we're managing worse than just about any other country. Nobody with any technical chops believes we can conduct an election over the Internet. So, that leaves the mail as the only viable alternative.
We simply can't have massive delays or fears that whole troves of ballots aren't making it to where they need to.