Trump In Trouble In Texas?
A new poll shows President Trump struggling against four of his potential 2020 challengers. Should Republicans be worried and Democrats elated? It's too early to tell.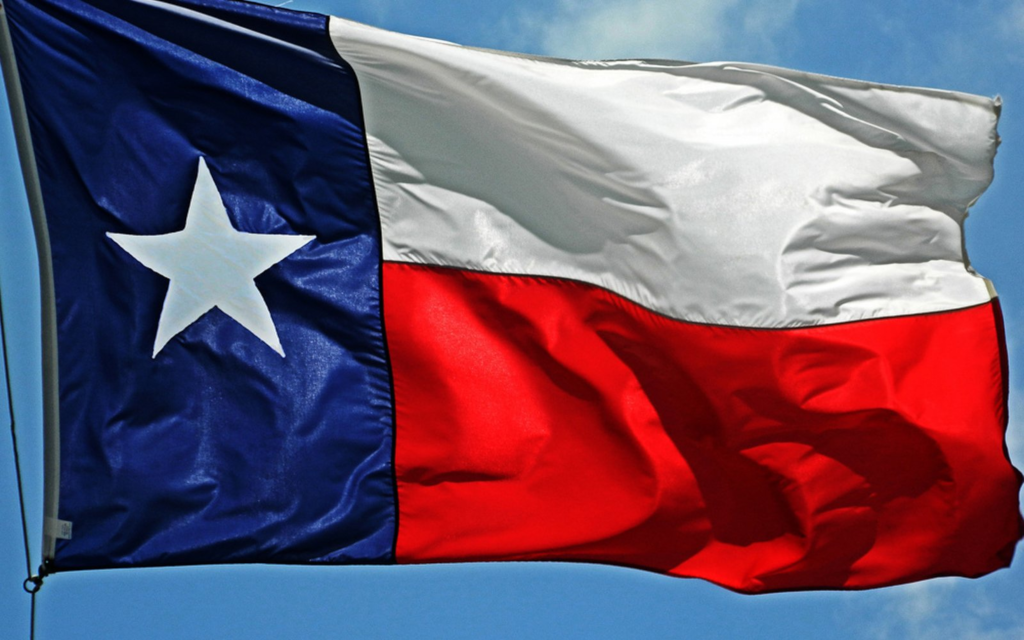 A new poll shows that President Trump is struggling against four of his potential Democratic opponents in one of the most important states in the Republican Electoral College calculus and that he's under-performing even his own showing in 2016:
President Trump is in a dead heat with four Democratic presidential candidates in GOP-leaning Texas, according to a new Emerson College poll.

The poll, released Monday, shows Trump in close races in hypothetical general election matchups in Texas with former Rep. Beto O'Rourke (D-Texas), former Vice President Joe Biden, Sen. Elizabeth Warren (D-Mass.) and Sen. Bernie Sanders (I-Vt.).

Biden has the best results against Trump, garnering the support of 50 percent of voters compared to Trump's 49 percent, the poll shows. O'Rourke's results are similar, with him and Trump each getting the support of 50 percent of voters in a hypothetical matchup.


Meanwhile, the poll shows Sanders losing by 2 percent and Warren trailing by 6 percent. Both of those differences are within the poll's margin of error.

Texas has long been in the eye of Democrats longing to make the state competitive. Winning the Lone Star State would greatly ease the chances of a Democrat winning the electoral college, but no Democratic presidential candidate has won the state since Jimmy Carter in 1976.


O'Rourke's competitive run against Sen. Ted Cruz (R-Texas) in 2018 raised hopes for Democrats again, and some optimistically think 2020 could be the year. 


The results are also important in the context of the Democratic primary race, where electability is an issue on Democratic minds. Biden has argued he is the candidate with the best change to defeat Trump in the general election.
The other candidates included in the poll — Sen. Kamala Harris (D-Calif.) and South Bend, Ind., Mayor Pete Buttigieg (D) — each trail Trump by 8 percent in the state, outside of the margin of error.
To put this in perspective, no Democrat has won Texas in a Presidential election since Jimmy Carter did it in 1976 after Richard Nixon had broken the Democratic stranglehold on the state in both the 1972 elections. Since then, the closest any candidate has come to being competitive on the Presidential level in the Lone Star State was in 1992 and 1996 when Bill Clinton came within three percent and five percent respectively of George H.W. Bush and Bob Dole thanks in no small part to the presence of Ross Perot on the ballot in both election years. In 2016, Trump won the state by some ten percentage points, representing a difference of just about 800,000 votes, which was among the closest of any margin other than the two Clinton races.
In addition to this, Republicans have come to dominate statewide politics in Texas ever since George W. Bush beat Ann Richards in the 1994 Governor's race. In 2018, while Beto O'Rourke did manage to make Ted Cruz's bid for re-election more competitive than many expected it to be, Republicans easily won re-election in statewide races for Governor, Lt. Governor, Attorney General, and all the other statewide elected offices. In addition, Republicans have controlled both chambers of the state legislature for the better part of the past twenty years. For this reason alone, it's worth taking these numbers with a grain of salt.
The other factor to keep in mind, of course, is the fact that we are still eighteen months away from the 2020 elections. Almost any polling of the General Election at this point is, to say the least, premature and to say the most, utterly useless. While these polls are interesting, they tell us nothing about where the state of the race will be when it really matters in September and October of 2020.
That being said, it goes without saying that losing Texas would be fatal to the Trump campaign. or that matter any other Republican. Without that state's electoral votes there really is no conceivable way that a Republican can carve out a path to 270 votes in the Electoral College. At the same time, though, for the reasons noted above I would advise Democrats to be cautious about polls like this for the reasons noted above. Unless these numbers are sustained as we get closer to the election, they should put to the side any desire to invest heavily in the state and concentrate instead on Trump states that they have a reasonable chance of flipping such as Arizona, Wisconsin, Michigan, Pennsylvania, as well as such possibilities as North Carolina, Arizona, and Georgia. Winning in those states would go a long way toward taking back the Electoral College majority and would force Republicans to invest resources in states that they otherwise ought to have in their pocket.