Trump Indicted (Updated)
And so it begins?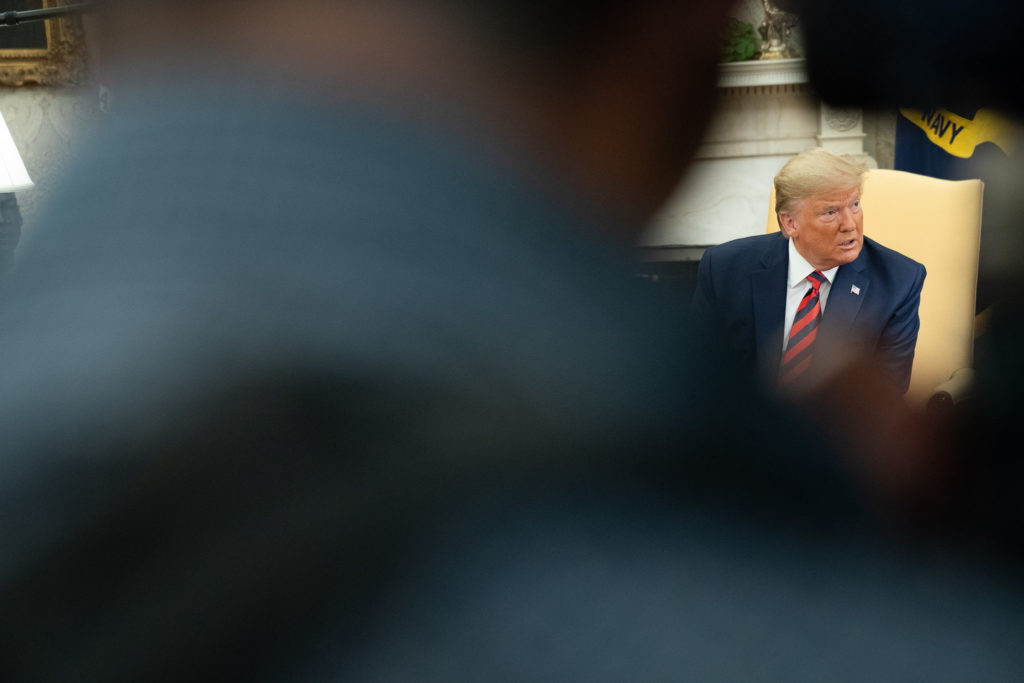 Via the NYT: Donald Trump Is Indicted in New York
Mr. Trump will be the first former president to face criminal charges. The precise charges are not yet known, but the case is focused on a hush-money payment to a porn star during his 2016 campaign.

[…]

In the coming days, prosecutors working for the district attorney, Alvin L. Bragg, will likely ask Mr. Trump to surrender and to face arraignment. The specific charges will be announced when he is arraigned.
To be honest, based on what I have read, the case here may be weak, so I have my concerns about the likely efficacy of this action. Still, additional details may change my view.
To be clear: I think Trump committed a crime (really, crimes) in this case, but the lack of a federal prosecution may make this state-level attempt problematic.
We shall see.
And now we wait to see if the feds, and especially Georgia, follow suit.
WaPo adds:
How or when Trump would be brought to court in New York to answer the charges was not immediately clear. But security will be a concern, given that he has a significant Secret Service detail as a former president — a novel issue in a historic case.

Arrest warrants are typically issued automatically when an indictment is filed against a defendant who has not been previously charged in a criminal complaint. In this case, the indictment was filed behind closed doors at the lower Manhattan courthouse after the clerk's office was closed for the day.
Update: for some of the reasons I have qualms see Rich Hasen: Should NYC Prosecutors Go After Trump for Crimes Tangentially Related to Campaign Finance Crimes? Reasons for Caution and Reasons to Save Prosecution for More Serious Crimes.
Update 2: It is more than Stormy. Via CNN: Trump faces more than 30 counts related to business fraud, sources tell CNN.