Trump is Right
The Russian government likely is quite pleased.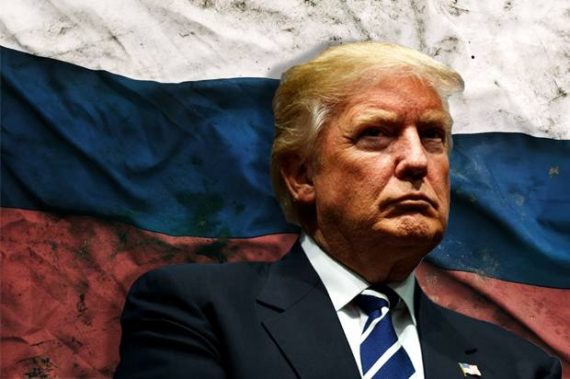 Another Trump tweet:
If it was the GOAL of Russia to create discord, disruption and chaos within the U.S. then, with all of the Committee Hearings, Investigations and Party hatred, they have succeeded beyond their wildest dreams. They are laughing their asses off in Moscow. Get smart America!

— Donald J. Trump (@realDonaldTrump) February 18, 2018
He is correct: the goal of all of this is to sow discord and to damage both internal and external perceptions of American democracy. I will note that many of the president's political adversaries are so focused on getting him they may not be fully thinking through the implications of this reality.
Having said all of that:  surely this should concern the President of United States beyond a flippant tweet.  One would think that a President would not further make the question of outside interference in our elections a partisan matter.  That he would not undercut investigations into that interference.  One might think that a President of the United States might rise above his own petty ego.
The problem is:  the sitting President sees only the degree to which the Russia investigation is aimed at him, a problem that he perpetuates by the way he has acted. He does not see the national security implications of what has transpired. This is a glaring example of how poor a president he is.
As such, David Frum, writing in The Atlantic, is correct:  America Is Under Attack and the President Doesn't Care
The new question is this: What has been—what will be done—to protect American democracy from such attacks in the future? The Russian attack in 2016 worked, yielding dividends beyond Vladimir Putin's wildest hopes. The Russians hoped to cast a shadow over the Clinton presidency. Instead, they outright elected their preferred candidate. Americans once thought it was a big deal that Alger Hiss rose to serve as acting temporary secretary general of the United Nations. This time, a Russian-backed  individual was installed in the Oval Office.

From that position of power, Trump has systematically attempted to shut down investigations of the foreign-espionage operation that operated on his behalf. He fired the director of the FBI to shut it down. His White House coordinated with the chairman of the House Intelligence Committee to misdirect the investigation. He mobilized the speaker of the House to thwart bipartisan investigations under broadly respected leadership. He has inspired, supported, and joined a national propaganda campaign against the Mueller investigation.

And all the while, Trump has done nothing—literally nothing—to harden the nation's voting systems against follow-on Russian operations. On Sunday, he publicly repudiated his own national-security adviser for acknowledging at the Munich Security Conference the most incontrovertible basics of what happened in 2016.
Despite his oath of office, Trump is far more concerned about Trump than he is about defending and protecting the Constitution.