Trump is who he is
The LA Times posted the following letter from Donald Trump to the newspaper back in 2007 wherein DJT complained about an LAT reporter:
This is a letter Trump sent us in 2008. He was upset about an article on Trump University, later threatened to sue. https://t.co/VC2vbcFr4C pic.twitter.com/j8IyBbiYtO

— Los Angeles Times (@latimes) October 22, 2016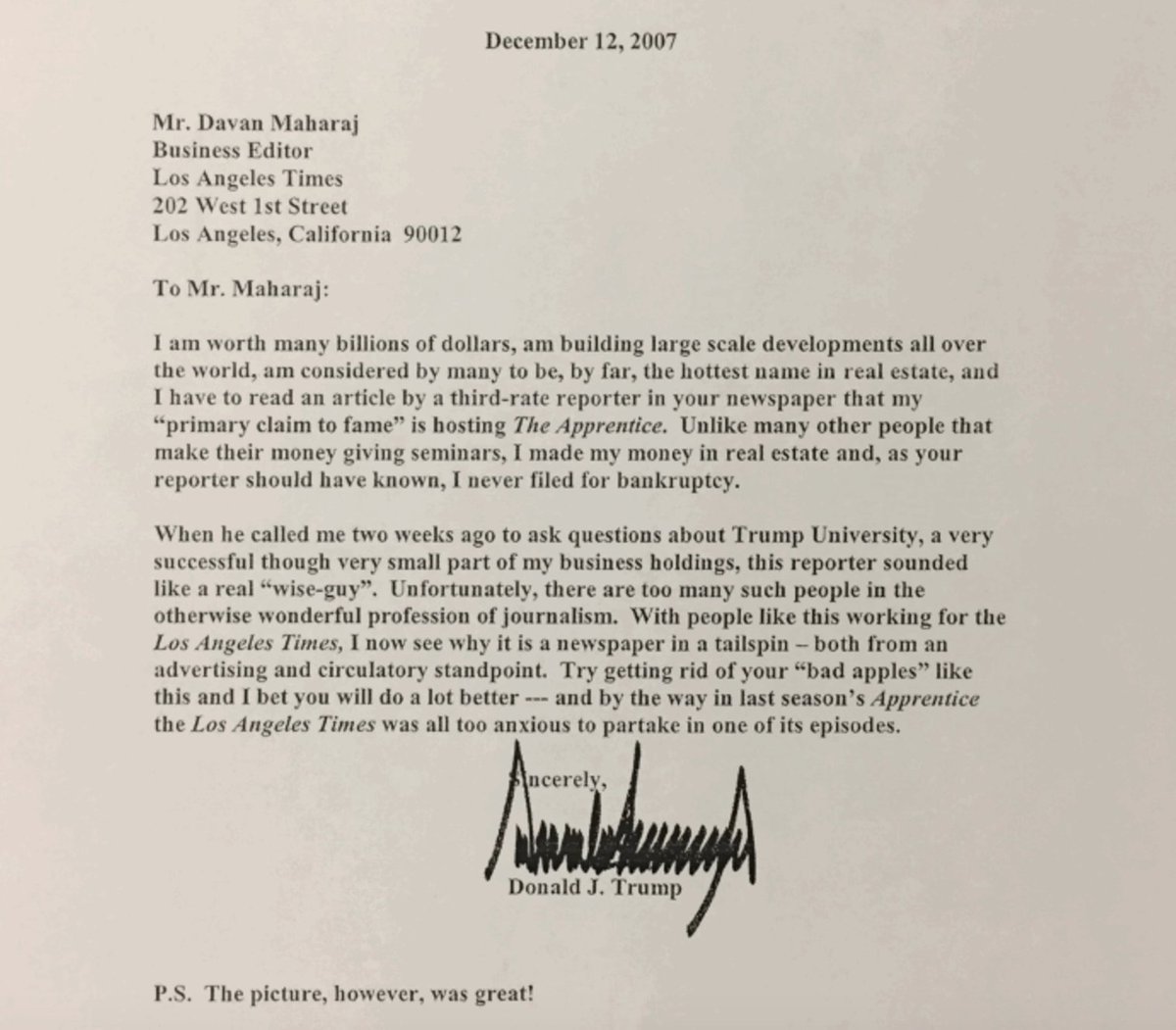 What is striking to me is that the syntax and pettiness are no different than what we currently see on the campaign trail.  This is simply who Trump is:  a self-aggrandizing, thin-skinned man.
And no, this is not new nor is it surprising.  But it is worth pointing out because I think some people still think he is putting on an act to some degree, but I think we are seeing exactly who he is.