Trump Likes 'President for Life' Idea
The President jokingly praised his Chinese counterpart's power grab at a fundraiser. But he seriously doesn't understand the rule of law.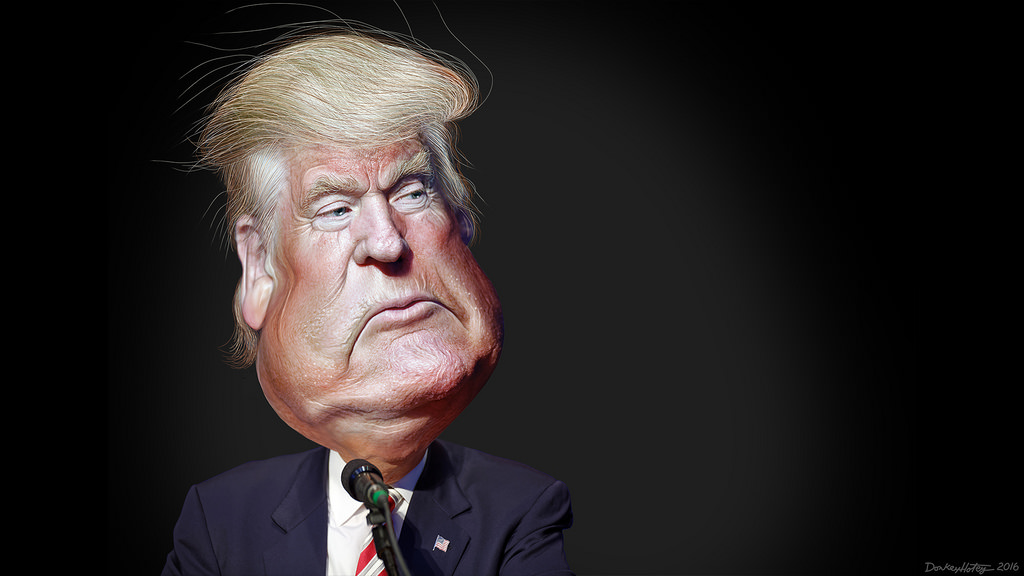 CNN ("Trump on China's Xi consolidating power: 'Maybe we'll give that a shot some day'"):
President Donald Trump bemoaned a decision not to investigate Hillary Clinton after the 2016 presidential election, decrying a "rigged system" that still doesn't have the "right people" in place to fix it, during a freewheeling speech to Republican donors in Florida on Saturday.

In the closed-door remarks, a recording of which was obtained by CNN, Trump also praised China's President Xi Jinping for recently consolidating power and extending his potential tenure, musing he wouldn't mind making such a maneuver himself.

"He's now president for life. President for life. No, he's great," Trump said. "And look, he was able to do that. I think it's great. Maybe we'll have to give that a shot some day."

The remarks, delivered inside the ballroom at his Mar-a-Lago estate during a lunch and fundraiser, were upbeat, lengthy, and peppered with jokes and laughter. But Trump's words reflected his deeply felt resentment that his actions during the 2016 campaign remain under scrutiny while those of his former rival, Hillary Clinton, do not.

"I'm telling you, it's a rigged system folks," Trump said. "I've been saying that for a long time. It's a rigged system. And we don't have the right people in there yet. We have a lot of great people, but certain things, we don't have the right people."
Without more to go on than the words themselves, I'm prepared to dismiss the "Maybe we'll have to give that a shot someday" as a lame attempt at humor. It's really hard to tell when he's joking, since he's so bad at it.
I'm actually more concerned about what seems a genuine belief on his part that anytime things don't go his way, it's because "the system is rigged" and we need to get "the right people" in there to make sure he gets what he wants. While most previous presidents, certainly in the modern era, have expressed frustration when Congress won't cooperate or the courts make rulings that go against them. Many have pushed the envelope to egregious levels with Executive Orders, Executive Agreements, and other means to get what they want. But all of them have also seemed to at least understand that we have a system of laws and that they're subject to that system. We're reminded almost daily that Trump does not share that understanding.
UPDATE: Jazz Shaw provides the following audio clip of Trump's remarks on Xi:
Jazz is right here: Trump is clearly joking around here, reacting to a prodding audience.
But here's the thing: we wouldn't have needed the audio to know Barack Obama, George H.W. Bush, or even Bill Clinton was joking.