Trump Names Robert O'Brien To Be National Security Adviser
President Trump has named his fourth National Security Adviser in less than three years.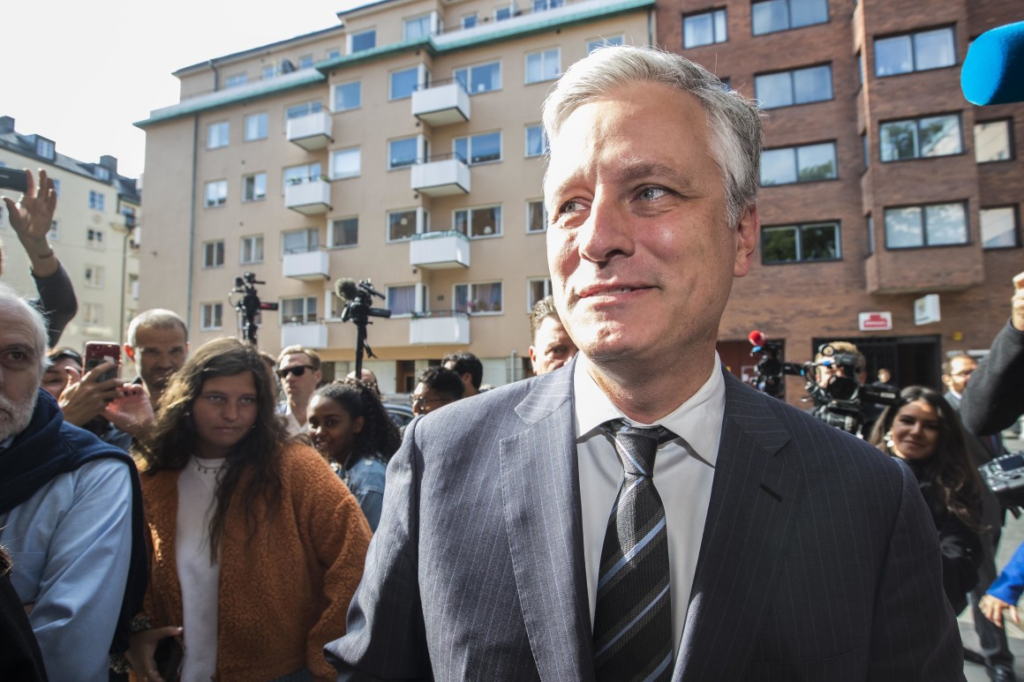 Just about a week after the dismissal of John Bolton from his former position as National Security Adviser, President Trump has named Robert O'Brien, who currently serves as chief U,S. hostage negotiator, to be his next National Security Adviser:
President Donald Trump announced on Wednesday that he will appoint U.S. hostage negotiator Robert O'Brien to replace John Bolton as his national security adviser.

"I am pleased to announce that I will name Robert C. O'Brien, currently serving as the very successful Special Presidential Envoy for Hostage Affairs at the State Department, as our new National Security Advisor. I have worked long & hard with Robert. He will do a great job!" Trump tweeted.

O'Brien was among a list of five potential contenders Trump named the day before, a list that had apparently been narrowed down from about 15 in the days immediately after Bolton's ouster.

O'Brien comes aboard as Trump faces a number of crises in the Middle East, including attempts to broker peace in Afghanistan with the Taliban as well as between the Israelis and Palestinians. The administration is also grappling with how to confront an increasingly hostile and restless Iranian regime, on which Trump announced a fresh package of sanctions just moments before announcing he'd tapped O'Brien for his new post.
Speaking to reporters aboard Air Force one Wednesday,

Trump praised O'Brien, an aide to Secretary of State Mike Pompeo with whom he's worked with to free Americans held captive abroad, as "fantastic."

Trump has frequently touted his administration's record in freeing American hostages — sometimes referring to himself as "chief hostage negotiator" — at times giving himself an outsize role in efforts to free American hostages. The president recently made a show of dispatching O'Brien to Sweden to assist in the case of rapper A$AP Rocky, who'd been jailed on assault charges. Trump tweeted incessantly about the case from Washington.

O'Brien beat out Fred Fleitz, a former CIA analyst who served as Bolton's chief of staff; Lisa Gordon-Hagerty, the administrator of the National Nuclear Security Administration; Keith Kellogg, national security adviser to Vice President Mike Pence; and Ricky Waddell, a former deputy national security adviser under Trump.
Here's the President's Tweet:
A native of California, Robert O'Brien received his undergraduate degree from the University of California, Los Angeles and his Juris Doctorate degree from the University of California, Berkeley, Boalt Hall School of Law. After law school, O'Brien entered private practice and eventually became a partner in the national law firm Arent Fox, LLP, which has offices across the country. In 2016 he became a founding partner in Larson O'Brien LLP, a Los Angeles based law firm.
In addition to his experience in the private sector, O'Brien has served in a variety of positions in international and domestic politics and has served in the U.S. Army Judge Advocate General's Office. During the George W. Bush Administration, he served as an alternate delegate to the 60th General Assembly of the United Nations as well as various other positions in the State Department. In 2011, he was named to Mitt Romney's Foreign Policy and National Security Advisory Team and likely would have served in the State Department had Romney won the 2012 election. After President Trump was elected, he was first considered for the position of Secretary of the Navy before being named as the chief hostage negotiator, a position in the State Department. During that time, he has been involved in a number of high-profile cases involving Americans detained abroad.
For the most part, O'Brien appears to be a fairly conventional and non-controversial appointee to this important position. His experience in the State Department and the United Nations should also work in his favor. Based on the initial reports, he appears to have a good working relationship with the President, which is obviously crucial for a role like this. Perhaps most importantly, O'Brien is known to be a close ally of Secretary of State Mike Pompeo. Given that one of the issues with Bolton was the extent to which he was known to clash with Pompeo, the fact that O'Brien and Pompeo have a good relationship is likely a point in his favor in Trump's book. In any case, O'Brien is being named to a position that does not require Senate confirmation there is no impediment to his taking office immediately. With Trump having gone through three National Security Advisers in less than three years, though, the question is how long he might last.