Trump Pushing Out US Attorney Investigating Trump Associates
For the second time, the chief federal prosecutor for Manhattan has been fired.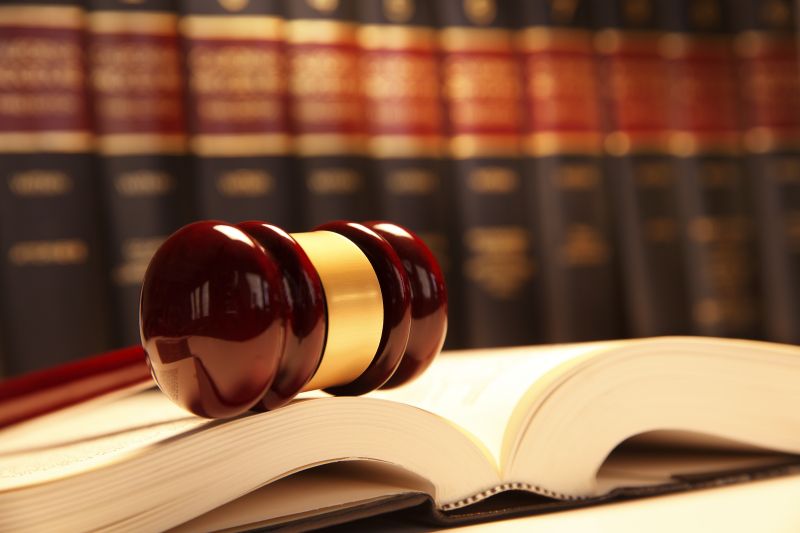 A late-night announcement that Geoffrey Berman, the U.S. attorney in Manhattan, was "stepping down" has quickly turned into a major controversy.
The AP initially headlined its report "US attorney who oversaw cases of Trump allies steps down" but has since changed it to "DOJ tries to oust US attorney investigating Trump allies."
The Justice Department moved abruptly Friday night to oust Geoffrey S. Berman, the U.S. attorney in Manhattan overseeing key prosecutions of President Donald Trump's allies and an investigation of his personal lawyer Rudy Giuliani. But Berman said he was refusing to leave his post and his ongoing investigations would continue.

"I have not resigned, and have no intention of resigning, my position," Berman said. His statement came hours after Attorney General William Barr said Berman was stepping down from his position.

The standoff set off an extraordinary clash between the Justice Department and one of the nation's top districts, which has tried major mob and terror cases over the years. It is also likely to deepen tensions between the Justice Department and congressional Democrats who have pointedly accused Barr of politicizing the agency and acting more like Trump's personal lawyer than the nation's chief law enforcement officer.

The move to oust Berman also comes days after allegations surfaced from former Trump national security adviser John Bolton that the president sought to interfere in an Southern District of New York investigation into the state-owned Turkish bank in an effort to cut deals with Turkish President Recep Tayyip Erdoğan.

Barr offered no explanation for why he was pushing out Berman in the statement he issued late Friday. The White House quickly announced that Trump was nominating the chairman of the Securities and Exchange Commission to the job, a lawyer with virtually no experience as a federal prosecutor.

Hours later, Berman issued his own statement saying he had learned that he was being pushed out through a press release. He vowed to stay on the job until a Trump nominee is confirmed by the Senate, challenging Barr's power to remove him from office because he was appointed to the job by federal judges, not by the president. Under federal law, a U.S. attorney who is appointed by district court judges can serve "until the vacancy is filled."
To say this is rather unusual would be to understate matters considerably.
The NYT headlines its report "Barr Abruptly Seeks to Fire U.S. Attorney Who Investigated Trump Associates" and adds:
The clash focused new attention on the efforts by Mr. Trump and his closest aides to rid the administration of officials whom the president views as insufficiently loyal. It also touched off a crisis within the Justice Department over one of its most prestigious jobs, at a time when the agency has already been roiled by questions over whether Mr. Barr has undercut its tradition of independence from political interference.

Mr. Berman, the United States attorney for the Southern District of New York, and his team have been at the forefront of corruption inquiries in Mr. Trump's inner circle. They successfully prosecuted the president's former personal lawyer, Michael Cohen, who went to prison, and have been investigating Mr. Trump's current personal lawyer, Rudolph W. Giuliani.

[…]

Mr. Barr asked Mr. Berman to resign, but he refused, so Mr. Barr moved to fire him, according to a person familiar with the matter. Mr. Trump had been discussing removing Mr. Berman for some time with a small group of advisers, the person said. Mr. Trump has been upset with Mr. Berman ever since the Manhattan prosecutor's office pursued a case against Mr. Cohen.

Mr. Trump's purge of officials has intensified in the months since the Republican-led Senate acquitted him in the impeachment trial. He has fired or forced out inspectors general with independent oversight over executive branch agencies and other key figures from the trial.

Several dismissals have come late on Friday nights, a time that many White Houses have used to disclose news that they would prefer receive little attention.

The highly public tussle between Mr. Barr and Mr. Berman that unfolded late on Friday was another example of the tumult that has engulfed the Justice Department in recent months.
An NBC News report ("'I have not resigned': Manhattan U.S. Attorney Geoffrey Berman fires back at Barr, who says he's leaving") adds:
A senior administration official said Barr made the decision because Clayton planned to leave the SEC position and return to New York and expressed interest in the U.S. attorney's position. The official said Berman was offered another position in the Justice Department but declined.

"It's no reflection on Berman, but Barr regarded Clayton highly and thought he would be a good fit," the official said. The official pointed out that the U.S. attorney's position is a political appointment.

House Judiciary Committee Chairman Jerry Nadler tweeted, "America is right to expect the worst of Bill Barr, who has repeatedly interfered in criminal investigations on Trump's behalf."

We have a hearing on this topic on Wednesday," said Nadler, D-N.Y., who represents parts of Manhattan and Brooklyn. "We welcome Mr. Berman's testimony and will invite him to testify."

Preet Bharara, who preceded Berman in the office was fired in the early days of the Trump administration tweeted, "Doesn't sound like 'stepping down.'"

He added: "Why does a president get rid of his own hand-picked US Attorney in SDNY on a Friday night, less than 5 months before the election?"
We all know the answer to that. The notion that the SEC Chairman needed a new job this late in the administration and that post was the only one he was interested in doesn't pass the laugh test.
That this is further politicization of the Justice Department goes without saying. There is a longstanding tradition of replacing all US Attorneys upon a new Presidential administration but retaining them for the entire four-year term absent just cause for firing. Deviation from that norm, especially under the particular circumstances at work here, is more than a little troubling.
But it's quite likely that Berman is wrong and Barr right about the President's power to fire a US Attorney. They pretty clearly serve at the pleasure of the President, regardless of whether they were directly or indirectly appointed. Both a 1979 Office of Legal Counsel opinion and Section 502 of the PATRIOT Improvement and Reauthorization Act of 2005 point in that direction. Berman's appointment was temporary to begin with, a function of the Senate not having confirmed a Trump-appointed successor to Bharara within the required window. (The Law & Crime blog offers some professors with a contrary take, but acknowledges that they're a minority view.)