Trump Reportedly Sees Joe Biden As His Biggest Threat In 2020
Notwithstanding his dismissive public rhetoric about the former Vice-President, Donald Trump apparently sees Joe Biden as his biggest potential threat in 2020.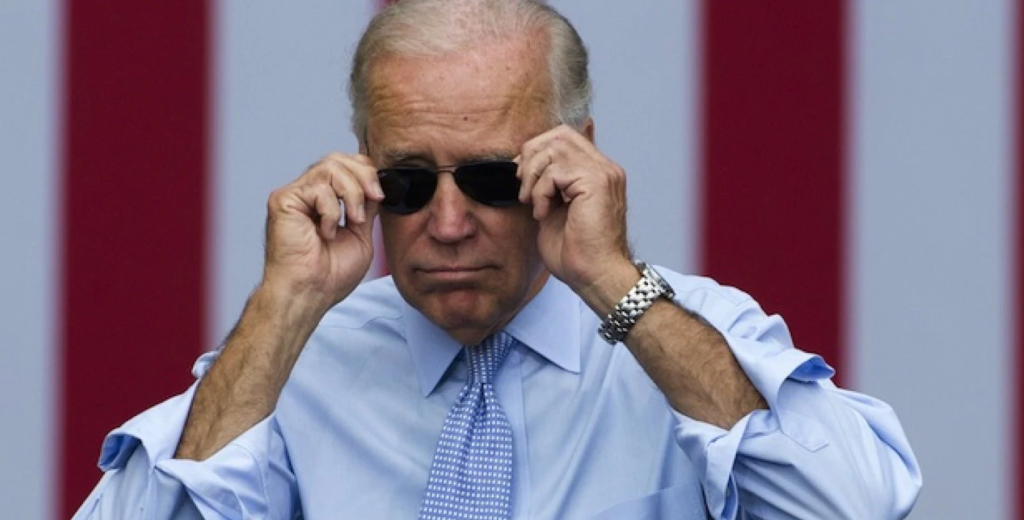 Axios is reporting that Joe Biden is the potential 2020 challenger that President Trump fears the most:
Advisers to President Trump say Joe Biden is the Democrat he most fears running against, and that Pennsylvania is the state he worries most about flipping against him.

Trump's calculation is based partly on how weak he sees other Democratic possibilities, including Bernie Sanders or Elizabeth Warren, and partly on who's capable of appealing to his base of working class whites

Biden, sources tell me, doesn't think Trump is morally or politically fit for the Oval Office.\
The former vice president, who at 75 is three years older than Trump, pines to run and will test the waters this fall.
But family considerations could prevent him from ultimately pulling the trigger. Biden sees the same opening Trump does with working class voters, especially in Democratic states like Pennsylvania that Trump won.

Trump advisers say says Biden, like the president, conveys authenticity, is comfortable in his own skin, can work a crowd, and relishes throwing and returning punches.

Biden could — and would — needle Trump, and get under his skin, with a brio that few other big-name Democrats could muster.\
He has kept his connection to his birthplace — Scranton, Pa., emblematic of the working-class, Rust Belt territory that joined Trump Country in 2016.

A Democratic source close to Biden said he'd be strong with "Obama-Trump voters" in states like Pennsylvania, Michigan and Wisconsin where "the blue wall became the red threat" — Obama won them twice, then they flipped narrowly to Trump.

These are white, working-class voters who aren't college graduates (or have some college) and are anti-Washington. They voted for the anti-establishment candidate (Obama) in 2008 and again in 2016.
Biden allies say he'd be a strong candidate partly because he has nothing to lose — his last run would give him a sense of liberation.
This fall, Biden will build up chits with Democrats by traveling every week to appear with candidates for House, Senate, governor and state legislature, and will make a slew of endorsements. In between, he'll work on the Biden Cancer Initiative, the Biden Institute and the Biden Foundation.
The article goes on to note that advisers close to Trump believe that Pennsylvania could be the hardest state for the President to hold onto regardless of whether or not Biden is the nominee. Trump won the state twenty months ago by less than 45,000 votes, becoming the first Republican to win the state since George H.W. Bush did so in the 1988 Presidential election. Along with his equally narrow wins in Wisconsin and Michigan, all of which together amount to less than a 78,000 vote margin in his favor, Trump won the 46 Electoral Votes that he needed in order to put him over the top in the Electoral College and become the 45 President of the United States. Without these three states, Trump would not have become President, and there has been much post-election analysis that has suggested that at least part of the reason he did so well in these states is because the Clinton campaign had lost focus on the Midwest notwithstanding the alarm bells being set off by Democrats on the ground and outside the campaign, including former Pennsylvania Governor Ed Rendell and former President Bill Clinton.
In any case, given the importance that these Midwestern states, as well as Ohio, which the President won by just over 446,000 votes, it's not hard to see why Biden or a candidate like him is one that the Trump campaign would view as a threat. While his two previous bids for the Presidency in 1988 and 2008 were, to be charitable, less than successful, the former Vice-President has long been able to appeal to the very same white working-class voters that Trump relied on to propel him to the Presidency. Indeed, it was in no small part due to his appeal to those voters that Biden was selected to be President Obama's running mate. Assuming that he's able to win the Democratic nomination, a 2020 Biden candidacy could end up being a huge headache for Trump, especially if his job approval numbers remain in the doldrums that they've been in since he took office in January 2017.
All that being said, a Biden candidacy in the 2020 General Election could be easier said than done.
First of all, of course, there's the question of whether or not Biden really wants to run at all, or whether he'll be prepared mentally and physically for the rigors of what would likely be a rigorous campaign for both the Democratic nomination and the General Election. Two years ago, of course, the former Vice-President ultimately demurred on running after flirting with the idea in the early autumn of 2015. At that point, though, the considerations had more to do with the fact that he would have been getting into the race fairly late due to the fact that he had essentially put the decision to run on the back burner after his son Beau saw his cancer take a turn for the worse, and ultimately take his life, in the early summer of 2015. In any case, all of that happened when Biden was in his early 70s. He'll be 76 this coming November, and approaching 78 when the 2020 election rolls around. Even if he wants to run for President one last time, which seems quite apparent, the question of whether or not he'll be up for the challenge is an open one that, in the end, only Biden can make for himself.
Second, even if he does decide to enter the race Biden's future is by no means secure. As I noted above, both of his previous bids for the Presidency were ill-fated, and that does not bode well for another run in 2020. His 1988 run, of course, was over before the voting even started after he got caught up in a scandal involving plagiarism both of speeches by Neil Kinnock, who at the time was the leader of the Labour Party in the United Kingdom, and during his academic career. Thanks to these allegations, Biden ended up withdrawing from the race in September 1987. Twenty years later, Biden mounted a race for the Democratic nomination in 2008 but found that he was quickly overshadowed by both Hillary Clinton and Barack Obama. While this campaign was better run than the one twenty years earlier, Biden ended up withdrawing from the race after he came in fifth in the Iowa Caucuses behind not only Obama and Clinton but also North Carolina Senator John Edwards and former New Mexico Governor and Clinton Cabinet member Bill Richardson. On January 4th, the day after the Iowa Caucuses, Biden ended up dropping out of the race. Despite all of this, of course, Biden went on to become Barack Obama's running mate and, arguably, one of the most influential and successful Vice-Presidents since the end of the Second World War.
Finally, there's the question of how Biden will play in the Democratic Party if he does decide to run. Obviously, if he does run Biden is likely to garner significant support from many of the same party insiders that Hillary Clinton did in 2016 and 2008, but the aftermath of the 2016 race between Clinton and Vermont Senator Bernie Sanders is still being felt inside the Democratic Party and it is by no means clear that the more center-left message that Biden is likely to run on compared to other potential candidates such as Sanders, Elizabeth Warren, Kamal Harris, and others will be enough in the Democratic Party of 2020. Additionally, it appears that the Democratic nomination fight is likely to be as crowded and as hard fought as the Republican race in 2016 was. Because of the fact that party rules require that delegates be awarded proportionally based on vote share, it could be harder for a candidate like Biden to break away from the crowd in the manner that he would need to in order to put the "progressive" challenge behind him early in the race.
All of that being said, there's a lot about Biden that should make him an attractive candidate for Democrats and other Trump opponents in 2020 if he does decide to run. In addition to his appeal to working-class voters, Biden has also proven that he can dish out the same kind of stinging rhetoric that Trump does, and that he can do it without damaging his public image. Additionally, there's the fact that Biden comes across as a far more likable candidate than Trump does (although that's not saying much), something that could prove to be important at the end of the first four years of what is already an exhausting Trump Presidency. While he will have to deal with issues regarding his age and health, and there would be much speculation about whether he could potentially even think about being a viable two-term President given his age, there's something to be said about the prospect of a Trump v. Biden General Election that would be worth looking forward to. So, Joe, the ball is in your court. The only question is whether you want to pick it up and run with it one last time.