Trump Takes Credit For Birth Certificate Release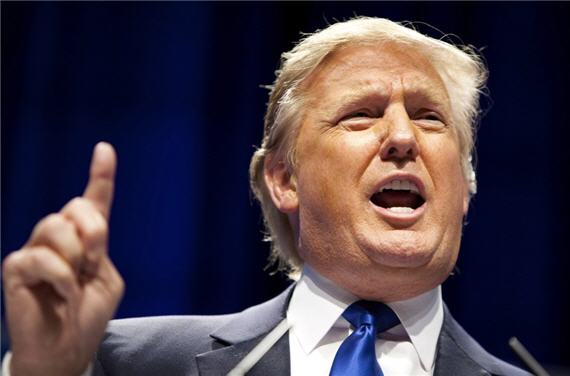 Even before the President had addressed the press about his birth certificate, Donald Trump was at an airport in New Hampshire taking credit for it:
PORTSMOUTH, N.H. — Donald Trump began his trip to New Hampshire Wednesday with a victory lap over the release of President Barack Obama's birth certificate, gleefully taking credit for pressuring the White House to disclose a document that Trump had said doesn't exist.

"I've accomplished something that nobody else has been able to accomplish," he said. "I want to look at it, but I hope it's true so we can get onto much more important matters, so the press can stop asking me questions.

"I am really honored frankly to have played such a big role in hopefully, hopefully, getting rid of this issue," he added. "We have to look at it, we have to see is it real, is it proper, what's on it, but I hope it checks out beautifully. I am really proud, I am really honored."

News of the morning release was percolating online and on TV before Trump hit the tarmac here. The timing provided a stirring contrast of images and gave Trump still more of the media oxygen he's devoured for weeks — even as the substance finally deflated what had been the reason for his political omnipresence and rise in opinion polls. Trump had claimed he sent investigators to Hawaii to look into the issue, repeatedly and widely debunked, and that they were turning up interesting findings.

Stepping into an airport hangar, Trump appeared as a giant door rose to reveal him standing in front of his helicopter, emblazoned — naturally — with "Trump."

"I'm taking great credit," he said, calling it "rather amazing" that it "suddenly materializes."
Of course you are Donald.
Video:
Visit msnbc.com for breaking news, world news, and news about the economy